This #GivingTuesday, help New Yorkers thrive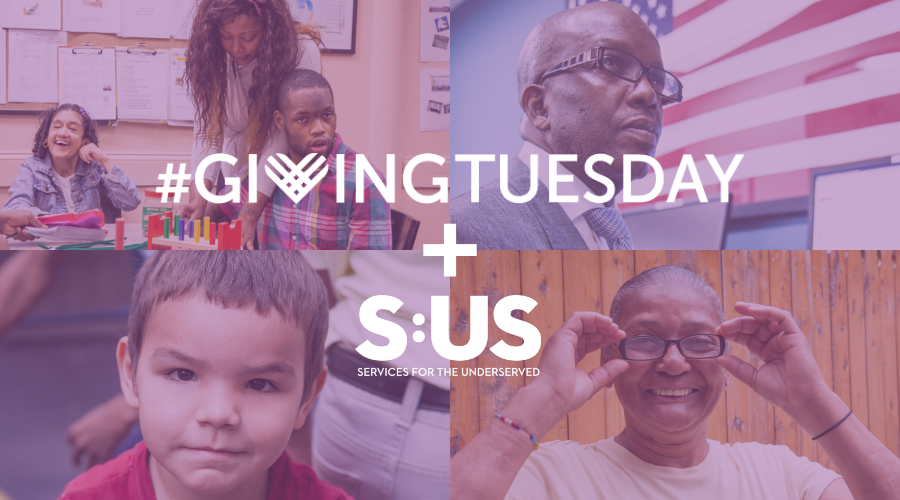 Amidst the busyness of the holidays and the shopping rush of Black Friday and Cyber Monday, #GivingTuesday (November 27, the Tuesday after Thanksgiving) is a chance to celebrate the spirit of the season through giving!
Your #GivingTuesday gift to S:US will help thousands of New Yorkers sleep in safe, stable homes, receive mental health counseling, participate in rehabilitation, receive job training, experience new opportunities, and so much more.
Your gift can help S:US:
Provide housing and shelter to more than 4,400 individuals each night
Serve more than 3,000 veterans and their families
Provide shelter and support to women and children who have experienced domestic violence 
Support individuals with intellectual/developmental disabilities so they may experience life to their fullest potential
Support the move of more than 600 individuals from shelters and transitional housing into permanent housing of their own a year
Yield over 5,000 lbs. of fruits, vegetables, herbs, and products such as honey and pickles through our urban farms harvest
Your support makes our work possible. Give today by filling out the form below. Thank you!