Help Us Celebrate our 40th by looking forward to a future when all New Yorkers Get the support they need.
We won't sleep until New York is a community of

opportunity for all

.
Press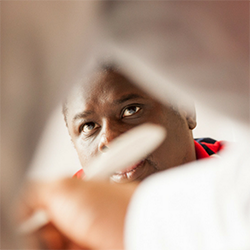 "I would hope it could help somebody -- if I could just help one person not go through what I've put myself through." Read full article
News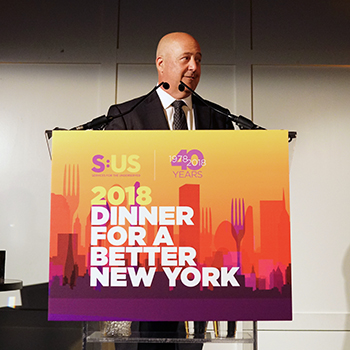 "What's our purpose in being here as humans if it's not to love each other and to be of service?" Learn more
Press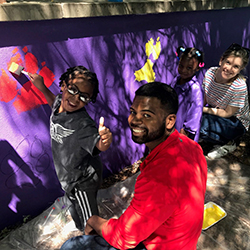 Families at S:US' Fox Point supportive housing residence worked with Patients & Purpose to create a beautiful mural in their backyard. Learn more
When you help support people working to turn their lives around here you're investing in your community and the future of our great city. This is New York – when other people get worried, we get moving. So we are using our anniversary year to do everything we can to fast-forward to a future where we can be more measurably effective, work smarter, achieve greater social impact by collaborating and coordinating more intelligently.
Learn More about Our Services: