S:US' leadership understands the unique challenges of the individuals who come to us for services. The Board of Directors and Executive Staff provide the vision, direction and oversight so that, in partnership with these individuals, we may provide the tools and opportunities for those individuals to pursue their goals. Philanthropy Toolbox (Board Only)
Board of Directors
Council of Advisors
Executive Staff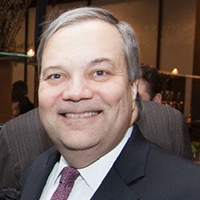 Chair
JOHN A. McKESSON
JOHN A. McKESSON has been part of the banking industry for over 40 years. Prior to his retirement in March 2021, he served as a Credit Executive in the Financial Institutions group within the Corporate and Investment bank covering a portfolio of U.S. banks, broker dealers, clearinghouses, and card processors. Prior to his time in Credit Risk, Mr. McKesson held various positions where he was responsible for the firm's relationships with a broad range of financial institution, corporate and government clients in West and East Africa and Egypt, and subsequently for the U.S. offices of European, Middle Eastern, North African, Israeli, and Turkish financial institutions. Between 1999 and 2004, Mr. McKesson served on the Board of the Arab Bankers Association for North America (ABANA).
Mr. McKesson joined the S:US, Inc. Board in January 1992. He is a past Board Chair, and previously served as Treasurer of the Board and Chair of the Finance Committee. Currently, he is the Chair the Corporate Compliance Committee and sits on the Finance Committee as well as on the boards of S:US Home Attendant Program, Inc. and S:US Home Care Services, Inc.
Mr. McKesson holds a Bachelor of Science degree from Georgetown University, School of Foreign Service, and a certificate of Commercial and Economic French from the Paris Chamber of Commerce and Industry. Over the course of his life, in addition to the United States, Mr. McKesson has lived in Paris, France, Dakar, Senegal, and Libreville, Gabon. He currently resides in New York city.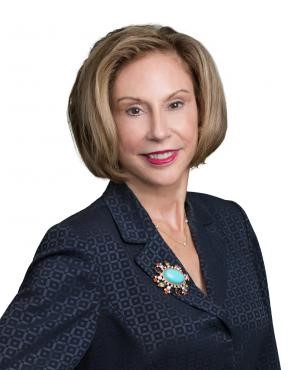 Vice Chair
GAIL K. MCCALLION
GAIL K. MCCALLION, Esq. is currently employed as "Special Counsel" to the law firm of Marshall Dennehey, a position she has held for approximately five years. From 2000-2014, Ms. McCallion was employed by the law firm of Jones Hirsch Connors Miller & Bull where she served as a "Principal" attorney.
Ms. McCallion is the mother of a person supported by S:US and has been involved in advocating on behalf of the organization for several years. She was appointed to the S:US Developmental Disabilities Services, Inc. board in February 2021 and to the S:US, Inc. board in June 2022.
Ms. McCallion has represented major international hotels and resorts in New York, Florida and the Caribbean, including shopping malls, department stores and retail stores in premises and product liability cases. She has also defended a national rail carrier and an international boiler manufacturer in multi-venue asbestos litigation.
Gail K. McCallion, Esq. graduated cum laude from New York University and from Fordham University School of Law.  In her spare time, she enjoys going to the ballet, concerts, movies and traveling.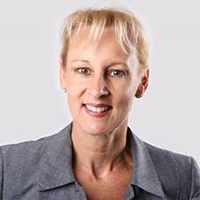 Secretary
Jacquie Holmes
JACQUIE HOLMES, President, Kiwi Partners Inc., launched the firm in 1998 to provide outsourced accounting services to the nonprofit community. Ms. Holmes began her career at Coopers & Lybrand as an Auditor. She then served as a consultant to the Boston Federal Reserve Bank in the aftermath of the savings and loans crisis. Prior to incorporating Kiwi Partners, Ms. Holmes held the post of Chief Financial Officer of the American Horse Shows Association, a nonprofit with 80,000 members.
Ms. Holmes is passionate about the work of her clients within the nonprofit community and contributes both her time and resources to their unique missions. Ms. Holmes was appointed to the S:US, Inc. Board in September 2006 and currently serves on the Finance Committee as well as the HR/Compensation Committee. Ms. Holmes also serves on the Board of the Port Washington Library Foundation and Mixed Breeds in Need, is a member of the Women Presidents Organization and speaks regularly at nonprofit seminars and workshops, assisting board members with their treasurer responsibilities.
Ms. Holmes completed her undergraduate studies in New Zealand and holds a Master's in Business Administration from the Stern Graduate School of Business of New York University. She is also a Harvard Business School alumnus, having completed the Harvard Business School's OPM Executive Program. Ms. Holmes is a member of the New Zealand Institute of Chartered Accountants.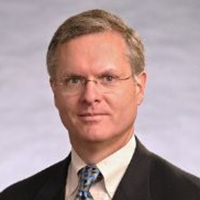 Treasurer
Edward Hubbard
EDWARD ("Ed") HUBBARD  has a broad background in the banking and financial guarantee insurance sectors, with experience at the Federal Reserve Bank of New York, Marine Midland Bank (acquired by HSBC), Capital Markets Assurance Corporation, MBIA, and XL Capital Assurance/Syncora. At Syncora, Mr. Hubbard was a senior member of the team that founded the company, and later, played a key role in assisting with the company's initial public offering.
Mr. Hubbard is now an Assistant Professor of Professional Practice at Rutgers Business School in New Jersey where he teaches courses on finance, business policy and strategy for the school's undergraduate and graduate business programs.  Mr. Hubbard serves as the Board Chair for the Equality Charter School in the Bronx and has also served in other Board roles for Equality including Vice Chair and Treasurer.
Mr. Hubbard is a graduate of Brown University (BA, Mathematical Economics, magna cum laude) and The Wharton School, University of Pennsylvania (MBA, with distinction).
Mr. Hubbard was appointed to the S:US Mental Health Services, Inc. Board in April 2010 and to the S:US, Inc. Board in January 2013. He also has served on several of the Board's ad hoc committees, including the Managed Care Committee and the Merger Committee (in connection with S:US' merger with Palladia). He currently serves as Treasurer of the S:US Inc. Board and Chair of the Finance Committee, and serves on the Behavioral Health and Homeless Services boards.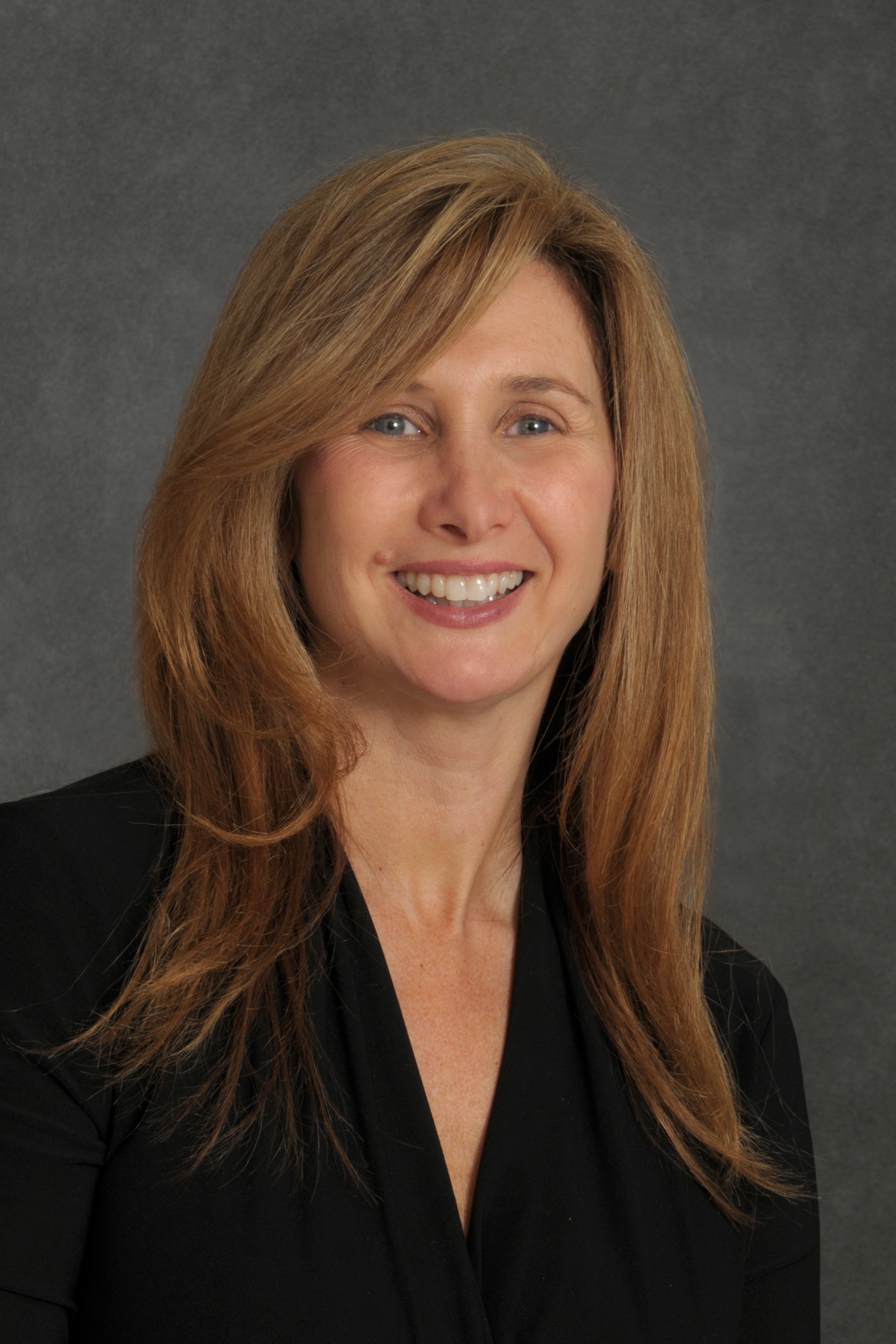 Michelle S. Ballan
MICHELLE S. BALLAN, PhD is Associate Dean of Research, Professor of Social Welfare and Professor of Family, Population and Preventive Medicine at Stony Brook University Health Sciences Center where her research, teaching and service are dedicated to individuals with disabilities. She is a published author and expert in the field of developmental disabilities. Dr. Ballan focuses on intimate partner violence and sexual health prevention and treatment interventions for adults with disabilities. She is the Principal Investigator on several grants, including a 2020 grant to include disability content within medical school curriculum funded by the American Academy of Developmental Medicine and Dentistry. Dr. Ballan is the recipient of numerous awards, and is a mentor for the international human rights disability advocates affiliated with the Columbia University Institute of Human Rights. She received her PhD from the University of Texas and has worked as a practitioner and educator in various community settings with individuals with intellectual/developmental disabilities, including the New Jersey Brain Injury Association, Women Helping Women, Safeplace, and schools. She was appointed to the S:US Developmental Disabilities Services, Inc. board in April 2011 and also serves on the board's Corporate Compliance Committee.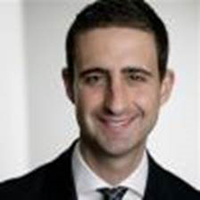 Josh Bider
JOSH BIDER is an agent in the non-scripted television and branded lifestyle departments at WME. WME is an American talent and literary agency representing artists across all media platforms, including movies, television, music, theatre, digital and publishing. WME spans the nation and beyond, with offices in New York, Beverly Hills, Miami, Nashville, London and Sydney. Born and raised in LA, Josh now resides in Manhattan with his wife Natasha Louise King. He was elected to the Developmental Disabilities Services, Inc. board in January 2015, and to the Services for the UnderServed, Inc. board in January 2017.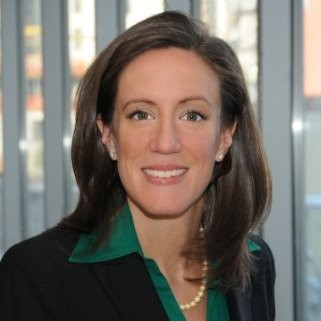 Erin Felker Bond
ERIN FELKER BOND, Esq., is the Assistant Dean of Academic Program Development and an Adjunct Professor of Law at New York Law School (NYLS). A key member of the senior administration, Erin works on a variety of special projects aimed at implementing the Law School's Strategic Plan with the foremost goal of ensuring that students are gaining the educational foundation and practical experience they need to have a competitive edge in the professional world.
Erin is the former Associate Director of the Center for Real Estate Studies at NYLS, where she developed programming for the City's newest and more experienced real estate professionals and advised students interested in pursuing careers in real estate. Erin has served in leadership roles at Commercial Real Estate Women of New York (CREW) and its predecessor the Association of Real Estate Women (AREW), together the real estate industry's longest-running and most consistent support of women real estate professionals. Erin earned a B.A. in foreign affairs and Spanish from the University of Virginia and a J.D. from New York Law School. She was appointed to the S:US Board of Directors in January 2019.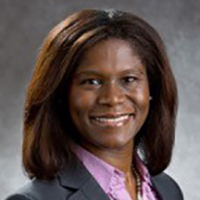 Amelia Wright Brewer
AMELIA WRIGHT BREWER is a management executive with over 20 years of experience in Sales Strategy, Marketing, Operations and Product Management. Mrs. Wright is currently the Executive Director at JPMorgan Chase-Wholesale Payments group, where she leads the Field Strategy Performance Management Team. Prior to joining JPMorgan Chase, Mrs. Wright was at American Express as the Director of Marketing, both in the Global Merchant Services Group and the Global Commercial Card Group. Before her time at American Express, she was the Manager of Product Strategy and Development at PwC's PRTM Management Consultants, as well as a Technical Sales Representative at Texas Instruments. Mrs. Wright has been recognized with esteemed awards including the 2015 JPMorgan Commercial Card Crown Signature Award and the 2019 Harlem Y Black Achievers in Industry Award. Mrs. Wright serves on the AIDS/Mental Health/Urgent Housing Affiliate Board, was appointed to the S:US, Inc. Board of Directors in 2019, and serves as Vice Chair of the Board in January 2021.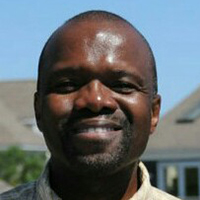 Earl D. Brown
EARL D. BROWN is the former Executive Director of Partnership for a Healthier New York City. Prior to joining the Partnership, Mr. Brown served as the Deputy Borough President of the Bronx, and before that as Associate Vice President for Government and Community Relations at the New York Botanical Garden. Mr. Brown is a graduate of the City University of New York with a Master's in Public Administration. He has dedicated his entire professional career to the improvement of New York City communities, working with the Manhattan and Brooklyn Borough Presidents' Offices, the City Council President and the New York City School Construction Authority. Mr. Brown has also served as a mentor to teenagers through the New York Youth at Risk Program. Mr. Brown joined the S:US, Inc. Board in March 1998, serves on the boards of each program affiliate.

Chris Cheney
CHRIS CHENEY is a Senior Managing Director at Guggenheim Securities, where he is responsible for the firm's relationships with a broad range of industrial corporate clients. Prior to joining Guggenheim, Chris was a Managing Director at Morgan Stanley where he held multiple roles, including running the firm's investment banking business in KSA.
Chris attended Bates College and Columbia Business School. He resides in New York with his wife and three children.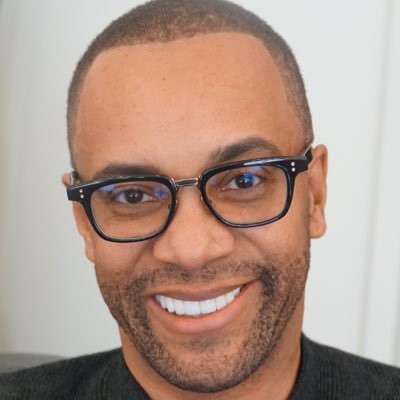 Art Edwards
ART EDWARDS is the CEO of Cakehouse Media and a reality television pioneer with more than 15 years' experience as a writer, director, and producer. He began working as an executive producer on the competition series "Food Network Challenge," a show directly responsible for the explosion of cake-related programming on American television. He teamed up with celebrity chef and TV personality Buddy Valastro to produce the hit series "Cake Boss" for TLC, and was co-creator and executive producer to several spinoffs. The pair founded their own production company, Cakehouse Media, in 2014. Art is a graduate of Dartmouth College, and was appointed to the S:US Board of Directors in January 2019.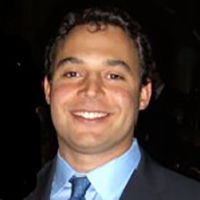 Peter Friedland
PETER FRIEDLAND is a commercial real estate investor and developer. Through Doyers Street Holdings LLC and its related companies Peter has owned or developed 12 mixed-use, office, multi-family, and student housing projects across the country. He is also an early stage private equity investor, with positions in lifestyle and health care companies such as Criquet Shirts, AuDigent, Sapience Therapeutics and IN2L, which was recently acquired by Vista Equity Partners.
Peter earned a Cum Laude degree in English and American Literature from Harvard College. He currently serves on the Drawings Committee of the Museum of Modern Art, and on the Leadership Council of Sesame Workshop. Peter joined the S:US, Inc. board in the spring of 2009.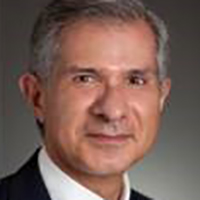 Lawrence Hamdan
LARRY HAMDAN was elected as Director of Palladia Board of Directors in 2007 and elected to the S:US Board of Directors, Inc. in January 2015. He is Head of Mergers & Acquisitions for the Americas at Barclays, which he joined in 2010. He previously worked for more than two decades at Credit Suisse where he was Vice Chairman of Global M&A and also had served as the Global Co-Head of the General Industrial & Services Group.
Mr. Hamdan has advised on $500 billion of transactions including US Airways' $30 billion merger with American Airlines. That representation of US Airways along with his advisory work for TRW in its $12 billion hostile defense and sale to Northrop Grumman are the subjects of Harvard Business School finance cases.
He received an AB degree in Economics, magna cum laude, from Princeton University; a JD degree, magna cum laude, from Harvard Law School; and an MBA degree with high distinction from Harvard Business School where he was a Baker Scholar.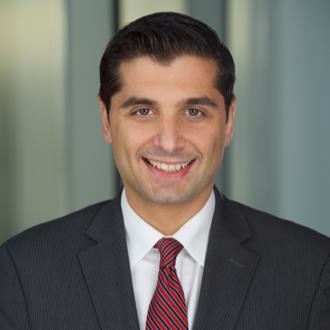 Peter Lattanzio
PETER LATTANZIO serves as the Assistant Vice Chancellor for Legal Affairs and Deputy General Counsel for The City University of New York ("CUNY"), where he performs the duties of deputy chief legal officer and deputy chief ethics officer to CUNY. In this role, Peter supervises attorneys and staff, leads high-profile special projects, and provides strategic counsel on a wide variety of legal and related issues to CUNY's Board of Trustees, the Chancellery, and all CUNY campuses.
Before joining CUNY, Peter was Deputy General Counsel and Chief of the Commercial Litigation Unit for the Metropolitan Transportation Authority, where he also served as counsel for legislative issues. Prior to that, Peter was an associate general counsel and head of litigation for the New York City Council, New York City's legislative branch of government. Aside from his time in government service, Peter also has extensive experience in private practice as an associate in the litigation departments at two large international law firms. Peter received his law degree from Boston College Law School and his undergraduate degree from Binghamton University, graduating cum laude.
Peter served as the President of S:US' Young Leaders Council for several years before being appointed to the S:US Developmental Disabilities Services Board in April 2018.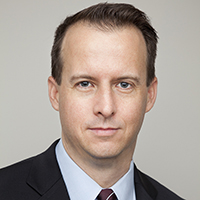 JOSHUA D. LISTON
JOSHUA D. LISTON is a partner at Beys Liston Mobargha & Berland LLP.  He represents clients in civil litigation, regulatory matters, and arbitration. He has defended clients in cases involving a wide range of allegations of securities fraud, breach of contract, antitrust violations, breach of fiduciary duties and professional malpractice. He also has conducted internal investigations and represented public and private companies, banks, pharmaceutical companies, accounting firms, law firms, real estate developers and individuals in complex civil litigation, arbitration and regulatory proceedings before the SEC, FINRA, and other agencies.
Mr. Liston received a BA from Harvard College, and received his JD, magna cum laude, from Georgetown University Law Center, where he served as Editor-in-Chief of the law review. After serving as law clerk to the Hon. Dennis Jacobs of the US Court of Appeals for the Second Circuit, Mr. Liston practiced for eight years in the litigation department of Davis Polk & Wardwell LLP.
Mr. Liston was appointed to the S:US, Inc. Board in August 2011.  He also serves on the Governance Committee.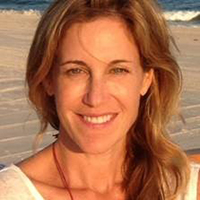 Jen Press Marden
JEN PRESS MARDEN began her career at Adrienne Vittadini and Vogue. While raising her children, Mrs. Marden immersed herself in her local community by chairing annual benefits, auctions and fundraising events. Mrs. Marden was co-host and producer of A Fashionable Life, a weekly hour radio show on WGCH/Greenwich. She was a TV fashion/lifestyle reporter for ABC News Now, where she covered fashion and red carpet events as well as the first Obama inauguration. She now works as a freelance writer.
Mrs. Marden was appointed to the Board of Services for the Underserved, Inc. in January 2014. She has served as Vice Chair of the Board since June 2015 and was appointed Chair of the Board in January 2021. She co-founded the affiliate group Women for S:US, which works to unite established and emerging business leaders across generations of women motivated by the values of an inclusive society, supportive networks and a philanthropic impact.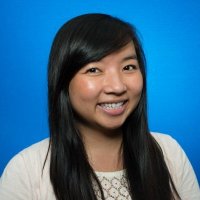 Linda Nguyen
LINDA NGUYEN is the Program Manager, Text to Speech at Google, where she manages text to speech supplier operations and oversees text to speech client integrations and relationships across Google. Linda specializes in program management, coaching, career development, operations, and vendor and relationship management. Prior to her current role, she has held several other customer support operations roles at Google. Linda holds a bachelor's degree in business administration from the University of Texas at Austin, and was appointed to the S:US board in September 2018.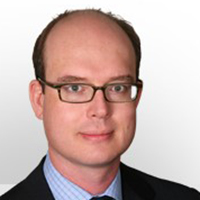 Gareth Old
GARETH OLD is a partner in the New York office of Clifford Chance, concentrating on derivatives and structured finance. He is admitted to practice as an attorney in both New York and England & Wales. Mr. Old joined Clifford Chance in London in 1997, and prior to moving to New York in 2004, also worked in Hong Kong and Frankfurt. Before becoming an attorney, Mr. Old taught English at high schools in Kawasaki, Japan and worked for an auto-parts manufacturer in Stuttgart, Germany. Mr. Old was appointed to the Services for the UnderServed, Inc. Board in June 2010. He served as Chair of the Board in June 2015 through end of 2020.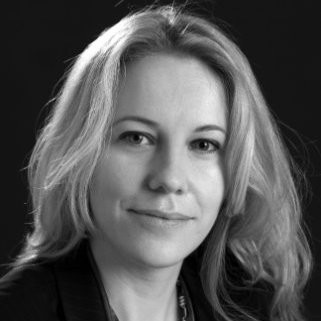 Marie Isabelle Palacios Hardy
MARIE ISABELLE PALACIOS HARDY is the General Counsel and Chief Compliance Officer of Firmament. Prior to joining Firmament in 2023, Marie Isabelle was a Managing Director and Co-Deputy General Counsel of York Capital Management. From 2008 to 2014, Marie Isabelle was an associate with the law firm Clifford Chance LLP in its Structured Finance department in New York and a senior associate in its Structured Debt, Capital Markets department in London, United Kingdom. From 2006-2008, Marie Isabelle was an associate with the law firm Stikeman Elliott LLP in Toronto, Canada. Marie Isabelle received a B.A. from McGill University, an M.A. from the Norman Patterson School of International Affairs, Carleton University, and an LL.B. from the University of Ottawa. She was appointed to the S:US Board of Directors in January 2019.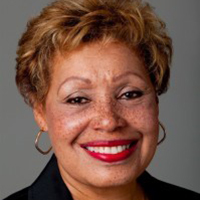 CAROLYN P. POWELL
CAROLYN P. POWELL, President/CEO CP Integrated Solutions (CPIS), provides strategic and organizational optimization consulting to executive and board leadership. She is the former Chief financial and Administrative Officer of the Corporation for Supportive Housing (CSH), a national nonprofit organization that supports the development of affordable permanent housing for persons at risk of homelessness.
Prior to joining CSH, Ms. Powell had over three decades of management experience leading marketing, financial, administrative and human resources teams at for-profit and not-for-profit organizations. Her previous for-profit experience consists of marketing management for an ethical pharmaceutical line at Sterling Winthrop – a Division of Eastman Kodak; business management for a special products group at Union Carbide Corporation – where she progressed rapidly through various levels of the organization; and an internal financial consultant for Avon Products.
Ms. Powell is the former Chair of the Board of Directors of Services for the Underserved (S:US) and is currently Chair of the Developmental Disabilities Affiliate. She serves on the boards of S:US-Home Attendant Program, Inc. and S:US–Home Care Services, Inc. Additionally, Ms. Powell serves on the Finance, Corporate Compliance and Managed Care Committees and chairs the HR/Compensation Committee of S:US. Ms. Powell is active in other non-profit organizations as well, as a member of the Governance Committee of the Board Directors of Corporation for Supportive Housing (CSH), and the Finance/Audit Committee of the Board of Directors for Broadway Housing Communities (BHC). Ms. Powell is an advisor to the Board of Directors' HR Compensation Committee of the United Way of New York City. She is a member of: Gray Matters New York City (pro bono advisory and consulting group), the Society for Human Resource Management (SHRM), the American Society of Association Executives (ASAE), and the Blue Hill troupe, LTD.
Ms. Powell holds a Masters of Business Administration (MBA) degree from Columbia University.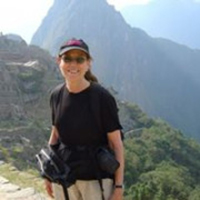 JOANN SACKS
JOANN SACKS, PhD is a psychologist and research scientist who has spent the past 35 years working in the public and private nonprofit mental health and substance use service sectors. She has been the Principal Investigator on multiple NIH-funded research projects focused on treatment alternatives for women and men with substance use and with co-occurring mental conditions, including those in the criminal justice system. Her particular areas of research interest have centered on the specialized challenges faced by women as they addressed their own issues of addiction, mental health, and trauma while also raising families, often as head of household. The majority of her publications are related to this body of research.
Dr. Sacks also is an expert in training, technical assistance and implementation of evidence-based practices for persons with co-occurring substance use and mental disorders. She has been involved at both the state and agency level, nationally and internationally, in the design, implementation and evaluation of integrated treatment models for individuals with co-occurring disorders. Her consultation in program development includes specialized housing, rehabilitation and outpatient services. Dr. Sacks recently retired as Executive Director of National Development & Research Institutes, Inc. (NDRI), a private not-for-profit research agency with a history of scientific leadership and innovation in research in the areas of behavioral health and related public health challenges. Dr. Sacks was appointed to the S:US, Inc. Board in June 2006. She chairs the Behavioral Health and Homeless Services boards and serves on the ad hoc Managed Care Committee.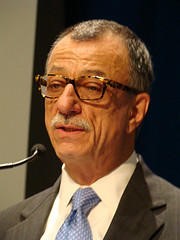 Phillip A. Saperia
PHILLIP A. SAPERIA served as Executive Director/CEO of the Coalition of Behavioral Health Agencies for over 21 years, overseeing the Coalition's program of education, advocacy and technical assistance to the diverse community-based behavioral health providers of New York City. At the Coalition, Mr. Saperia was immersed in mental health and addictions public policy and community-based service programs, government support of community behavioral health, the evolution of managed care programs for people living with mental illness and substance use disorders, the intersection of behavioral health and criminal justice, and the emerging area of rehabilitation and recovery for people with behavioral health disabilities—among the many populations affected by these disorders.
He has worked in community and government relations for over 30 years. Before joining the Coalition, Mr. Saperia was a consultant to several not-for-profit agencies on matters related to community siting of special care housing and on the development of local community advisory boards. He currently serves on the Behavioral Health Advisory Board of Health First and on the Advisory Board of Healthix.
Mr. Saperia graduated with a B.A. in Politics from Brandeis University. He holds an M.A.T. from Harvard University's Graduate School of Education where he was elected to Phi Delta Kappa, the National Honorary Education Society. Mr. Saperia was appointed to the Behavioral Health and Homeless Services boards in 2018.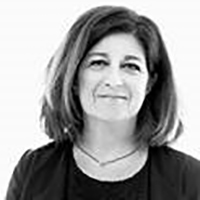 DEBORAH WOLFE
DEBORAH WOLFE is a partner at Frankfurt Kurnit Klein & Selz, PC in the Corporate & Finance Group. She advises on complex mergers and acquisitions, restructurings, private equity investments, joint ventures, and the structuring, formation, financing, operation and purchase and sale of assets and entities across many sectors, with particular focus on the media, entertainment and advertising industries. She has particular expertise advising innovative start-ups and young companies on matters ranging from retaining and incentivizing key employees to obtaining financing and forming structuring strategic alliances. Prior to joining Frankfurt Kurnit, Ms. Wolfe was a partner at Hogan Lovells (and its predecessor firms) where she practiced for nearly 25 years.
Ms. Wolfe was elected to the S:US, Inc. Board in June 2015. She is a founding member of Women for S:US and has helped shape and grow the group since its inception in February 2014. Ms. Wolfe also serves on the Board of Directors of the World Foundation of Music and Healing, a non-profit organization founded initially to serve children who had lost a parent in the 9/11 attacks on the World Trade Center. She is pro bono counsel to Youth Call an End Inc., an organization working to create a global network of youth groups dedicated to the eradication of gender violence. She also serves on the President's Advisory Counsel of the Women's Venture Fund and is a member of the New York State Bar Association.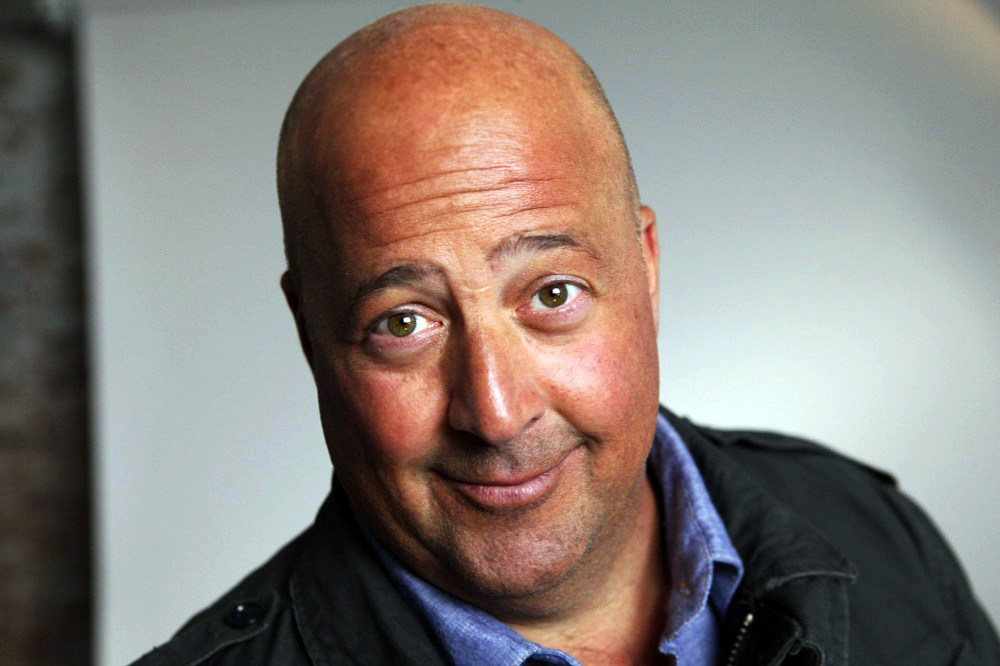 ANDREW ZIMMERN
ANDREW ZIMMERN, television personality, chef and food writer, was appointed to the Board of Directors of S:US, Inc. in May 2012. Mr. Zimmern is a James Beard Award-winner who is widely regarded as one of the most versatile and knowledgeable personalities in the culinary world. The creator, Executive Producer and host of Travel Channel's Bizarre Foods with Andrew Zimmern, Andrew Zimmern's Bizarre World and the new Bizarre Foods America, Mr. Zimmern explores cultures in more than 63 countries as he shines the spotlight on impactful ways to think about, create and live with food. As a freelance journalist, his work has also appeared in numerous national and international publications including Food and Wine and Saveur.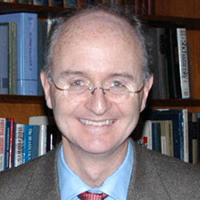 George C. Biddle
George C. Biddle is the International Rescue Committee's (IRC) Executive Vice President and provides executive oversight to the IRC's U.S. programs, international programs and advocacy departments, which combined operate in 42 countries worldwide and in 23 cities across the U.S. Prior to joining the IRC in 2000, Mr. Biddle was Vice President of the International Crisis Group and President of the Institute for Central American Studies. He serves on several non-profit boards, is a member of the Council on Foreign Relations and holds an A.B. degree from Harvard and an M.A. in International Relations from Johns Hopkins.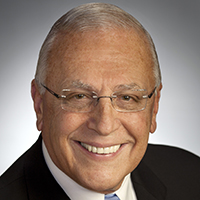 Robert B. Catell
Robert B. Catell is Chairman of the Advanced Energy Research and Technology Center (AERTC) at New York State University at Stony Brook. Mr. Catell was formerly the Chairman and Chief Executive Officer of KeySpan Corporation and KeySpan Energy Delivery, the former Brooklyn Union. He is Chairman of Alberta Northeast Gas Ltd. and Downtown Brooklyn Partnership, and is Vice-Chairman of the National Petroleum Council's Natural Gas Committee. Mr. Catell serves as a Member Emeritus of the Brooklyn Law School and is a member of the Board of Directors of KEYERA Energy Management Ltd. and several other business organizations. He is also Chair of the Leadership Advisory Cabinet to the Long Island Regional Planning Council for the LI 2035 Regional Comprehensive Sustainability Plan. Additionally, he serves on the Advisory Board for SUNY Farmingdale and the President's Advisory Council at Adelphi University. Mr. Catell received both his Bachelor's and Master's Degrees in Mechanical Engineering from the City College of New York and is a Registered Professional Engineer.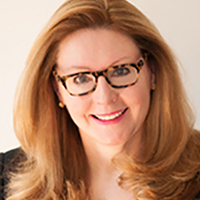 Alice Korngold
Alice Korngold, President and CEO of Korngold Consulting LLC, is the author of "A Better World, Inc.: How Companies Profit by Solving Global Problems" (Palgrave Macmillan, 2014) and "Leveraging Good Will: Strengthening Nonprofits by Engaging Businesses" (Jossey Bass, A Wiley Imprint, 2005). Ms. Korngold consults to the boards of directors and C-suite executives of multinational corporations and nonprofits on board governance, sustainability/CSR, corporate-nonprofit partnerships, and measurement and rankings. She also trains and places business executives on nonprofit boards. Ms. Korngold is a featured speaker at global conferences and guest lectures to graduate business students at Harvard, the University of Michigan, and Oxford. She is an advisor to The Drucker Institute and FullSky Capital.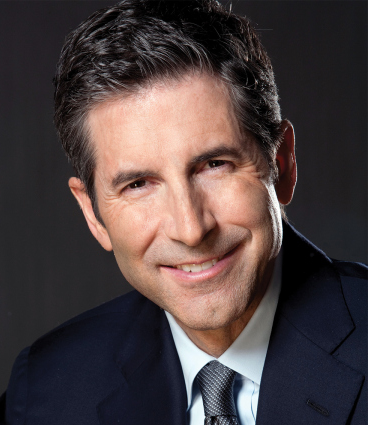 Andrew Hurwitz
ANDREW HURWITZ is a partner in the Entertainment Group at Frankfurt Kurnit Klein & Selz. He has represented award-winning entertainment talent and leading media companies for almost 20 years, and is widely considered one of the nation's top film and television industry lawyers. Mr. Hurwitz has taught the entertainment law seminar at New York Law School as well as motion picture business classes at Yale University and the Czech film school FAMU in Prague. He is a frequent panelist at industry and continuing legal education events.
Mr. Hurwitz is a graduate of Georgetown University Law Center (JD, cum laude, 1988) and is admitted to practice in New York. Mr. Hurwitz was appointed to the S:US, Inc. Board of Directors in January 2011, and served as Chair of the Board from January 2013 through June 2015. He joined the S:US Council of Advisors in 2019.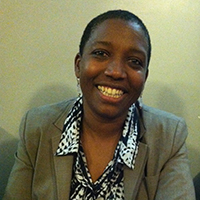 Saundra Thomas
Saundra Thomas is Vice President for Community Affairs at WABC-TV, where she manages all on-air public service announcements, community outreach and station community projects for the tri-state. Ms. Thomas acts as a liaison between the public and the TV station, recommends news and programming coverage of important topics and is responsible for the station's charitable contributions.
An active board member and committed to serving her community, Ms. Thomas, a recent candidate for New York City Council, is the Chair Emeritus of Dancewave and current chair of Council for Unity. Her board membership includes: Co-VP of Scholar Relations on the New York Women in Communications Foundation board, Open House NY and Brooklyn Book Festival. Ms. Thomas also sits on the advisory boards of The Grace Institute and on the Communications Committee for YMCA of Greater New York.
Ms. Thomas has been the recipient of numerous awards including from the New York University College of Dentistry, Medgar Evers College, a Black Achievers in Industry award from the Harlem YMCA and various corporate honors.
Ms. Thomas is a recipient of an honorary doctorate in humane letters from St. Francis College (Brooklyn), and holds an M.A. in Media Studies from the New School and a B.A. in Journalism from Rutgers University.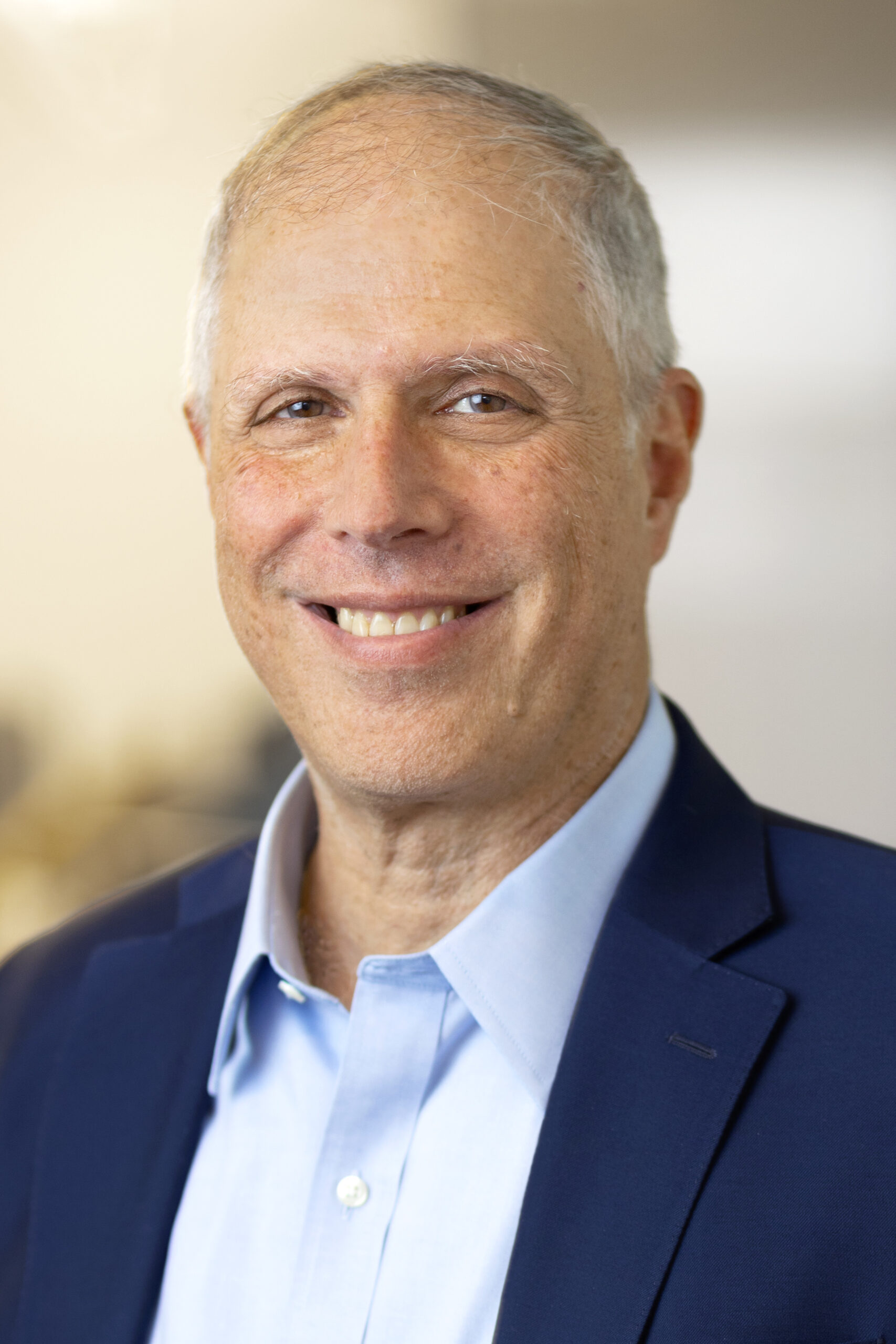 President & CEO
Perry Perlmutter
PERRY PERLMUTTER is Services for the UnderServed's (S:US) President and Chief Executive Officer. He assumed this role in October 2023, after serving as the Interim President and Chief Executive Officer in April 2023. Perry held the role of Chief Financial Officer (CFO) since April 2016.
As CFO, Perry was responsible for overseeing the financial operations and strategy of S:US, which, in FY23, had an annual budget of over $270 million and served more than 37,000 individuals and families. He also played a key role in securing funding and managing relationships with government agencies, banks, auditors, and funders.
He brings a wealth of experience in finance and accounting from a 30-year career. Prior to joining S:US, Perry worked for Reliance Group Holdings, a diversified insurance company, for 18 years, where he held various senior positions in finance, treasury, and risk management. He then became the CFO of FOJP Service Corp and Hospitals Insurance Company, a risk manager and insurer for healthcare and social service organizations in metropolitan New York City.
In 2023, Perry was recognized by City & State as a Nonprofit Power 100 Honoree. The list recognizes the most notable nonprofit leaders who are strengthening the safety net and serving the most vulnerable individuals in New York.
Perry is passionate about S:US' mission to transform the lives of people with disabilities, people in poverty, and people facing homelessness and to create a more equitable and inclusive society.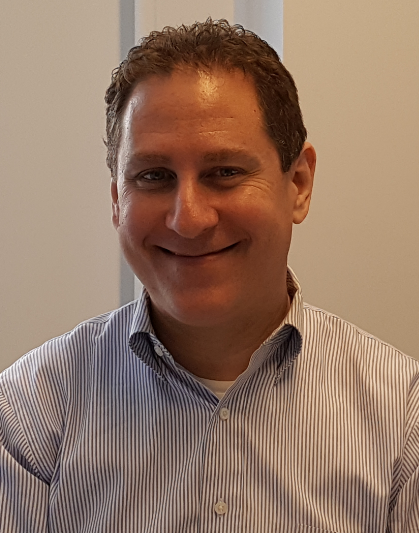 Chief Compliance Officer
Bradley Alperin
BRADLEY ALPERIN joined Services for the UnderServed in October 2009 as a Quality Improvement Specialist in the Quality Assurance department. In October 2013, Bradley was promoted to the position of Director of Legal Affairs and Risk Management, and became Vice President of Compliance and Risk Management in April 2016. He has served as Chief Compliance Officer since April 2018.
Bradley has shown a lifelong commitment to making a difference in the community. He has volunteered at the Sunrest Nursing Home, the Woodhaven Health Related Facility, the Lake Grove School, and the Morgan Stanley Children's Hospital. Bradley also interned at the New York State Office for the Aging and the New York State Crime Victim's Board, and he worked summers during college at a day treatment program for individuals with developmental and intellectual disabilities. Prior to joining S:US, Bradley worked in the private sector for thirteen years. He received his B.A. in Political Science from Binghamton University, and his J.D. from Albany Law School.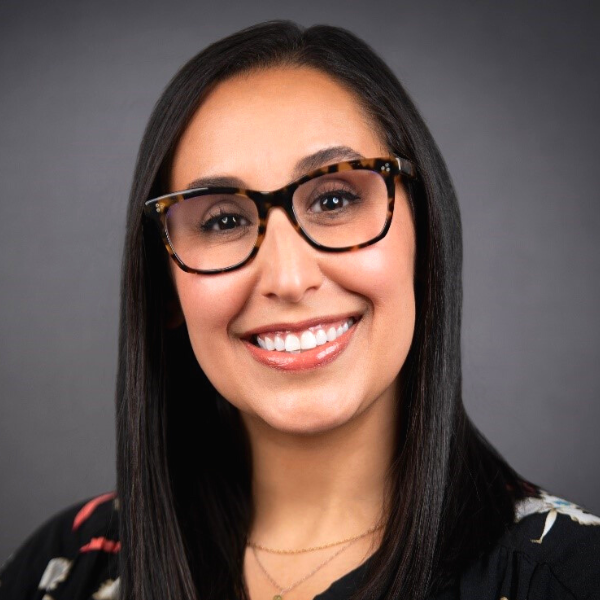 Chief Strategy Officer
Rebecca Linn-Walton, PhD, LCSW
Dr. Rebecca Linn-Walton, PhD, LCSW joined Services for the UnderServed in December 2022. Dr. Linn-Walton has spent her career in service to New Yorkers as a therapist, researcher, administrator, and program designer. She comes to S:US from New York City Health + Hospitals (H+H), the city's hospital safety net system, where she oversaw the system's Substance Use Services and Mayoral Initiative programming for patients struggling with substance use, mental health challenges, and co-occurring housing insecurity, as well as workforce development and improving equitable access to care for New Yorkers. As someone who has struggled with substance use and other behavioral health needs during her lifetime, Dr. Linn-Walton knows that compassionate care is the gateway to healing.
Prior to NYC H+H, Dr. Linn-Walton worked in the Mayor's Office of Criminal Justice, and before that at the Center for Alternative Sentencing and Employment Services (CASES). She has worked as a child, family, and adult therapist, researcher, adjunct professor, and served on the Mayor's Cannabis Legalization, Crisis Response, and other task forces. Her focus is the intersection between trauma, substance use, mental illness, intellectual and development disabilities, family and gender-based violence, homelessness, and its impact on children, families, adults, and communities.
As a lifelong New Yorker working in healthcare, Dr. Linn-Walton brings her passion and excitement for service and righting societal imbalances to S:US.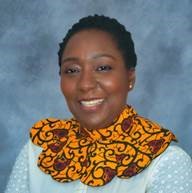 Chief Program Officer, Behavioral Health Treatment Services, Homeless Services & Veterans Services
Nadjete Natchaba, Ed.D, LCSW, MPA
Dr. Nadjete Natchaba has been working with people living with mental illness, substance use disorder and homelessness for over 20 years as a clinician, administrator, and executive in human services. In her role as Chief Program Officer, she leads a team of devoted clinicians and administrators managing Assertive Community Treatment teams, Certified Community Behavioral Health Clinics, Home and Community Based Services, Care Coordination Services, shelters for single adults and families, and crisis respite residences.
Dr. Natchaba joined the Silberman School of Social Work at Hunter College as a faculty member teaching fundamental courses in the MSW program to expand her work of preparing our workforce to "show up" for people served. Dr. Natchaba is also a member of National Association of Black Social Workers and a graduate from the African Centered Academy.
Supporting the workforce at S:US and in the larger community is Dr. Natchaba's way of living up to her core value of interdependency.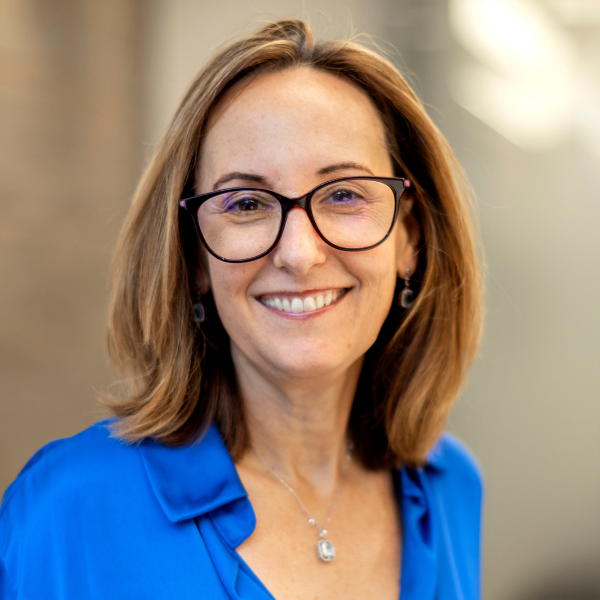 Chief Program Officer, Behavioral Health Housing & Developmental Disabilities Services
Monica Santos
MONICA SANTOS joined S:US in March 2020 as Chief Program Officer, Developmental Disabilities Services. In 2022, Behavioral Health Housing was added to Ms. Santos' portfolio. She has supervisory responsibility for ensuring that quality housing, clinical, and support services are provided in accordance with all applicable regulatory, funding and agency requirements. She is also responsible for the development of budgets and the monitoring of resources. Ms. Santos was appointed to the IAC board in February 2023.
Ms. Santos started in the field as a Direct Service Professional and held increasingly responsible positions at AHRCNYC where she has spent the last 25 years. Her most recent position was Vice President, Residential Services and Housing Solutions. In this capacity, Ms. Santos oversaw $92M in residential services for 700 people with intellectual/developmental disabilities. Ms. Santos holds an MA in Disability Studies from the School of Professional Studies, Graduate Center, CUNY. She had a stint in Botswana from 1988 to 1990 as a Peace Corps volunteer, which has helped to shape the person she is today. Ms. Santos' personal philosophy is that "every life is of infinite value." She looks forward to sharing her vision with staff and the people supported by S:US.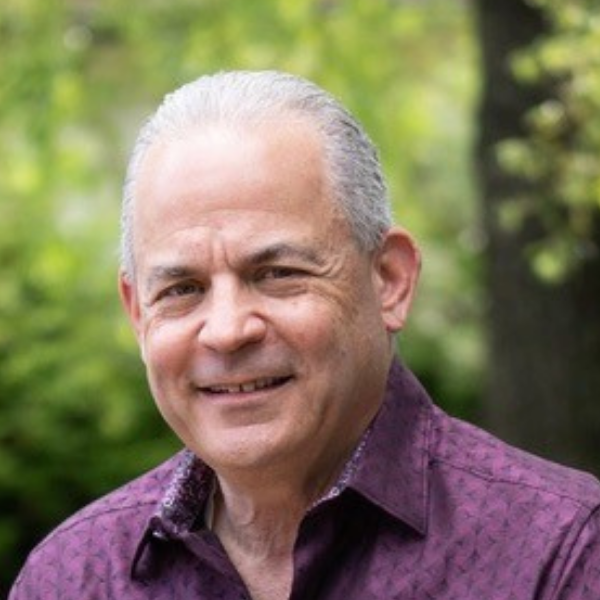 Interim Chief Financial Officer
Douglas Walerstein
Douglas Walerstein, formerly Senior Vice President of Finance, serves as S:US' Interim Chief Financial Officer. Doug joined S:US in April 2022 and has over 35 years of finance and project management/systems experience.
Doug is a Certified Public Accountant. He has a BS in Psychology and earned his Master's in Accounting. In addition, he studied international business at the University of Manchester in England. He has worked for a large international Fortune 100 company and has served nine years as CFO for Polar Electro, a consumer marketing/distribution company in the wellness activity space. Doug was the CEO of a $100 million medical practice company and also worked for Deloitte, a global business consulting and professional services company, as a certified SAP system consultant to design and implement financial and HR systems.
Doug has served on local nonprofit boards in different capacities from Budget Chair to Treasurer and during college was a VISTA volunteer. He was part of a team that designed and implemented a program to teach and train young adults with physical disabilities to live on their own. In addition, Doug conducted outreach to underserved families to sign up their children to participate in summer camp. He comes from a family environment steeped in childcare advocacy and is thrilled to utilize his experience and skill set to help support and further S:US' mission.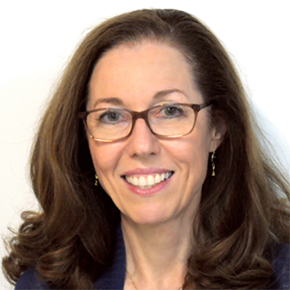 Chief Development & External Affairs Officer
Stacey Weston
Stacey Weston, Services for the UnderServed's (S:US) Chief Development & External Affairs Officer, joined the organization's executive management team in January 2017 as Chief Development Officer to usher in a new era of enhanced and targeted fundraising to help sustain and grow the work of creating opportunity for vulnerable New Yorkers. At the beginning of 2023, in addition to her fundraising responsibilities, Ms. Weston assumed the additional responsibilities of overseeing Communications and Marketing, Government Relations, and Volunteers.
Prior to joining S:US, Ms. Weston served as the head of fundraising for the United States' largest nonprofit home health care organization, Visiting Nurse Service of New York (VNSNY), and prior to her tenure at VNSNY, she served as Vice President for Development at the League of American Orchestras, NY, and as Associate Vice President for Corporate Relations at the New York Botanical Garden. She received her formal education at the University of Oregon (Master of Music) and at Humboldt State University (Bachelor of Arts).
Ms. Weston's three decades of successful nonprofit experience includes a significant background in building boards with major gift capacity, creating and launching operating and capital campaigns, developing and managing donor relationships, and identifying, cultivating, soliciting and stewarding individual donors and institutional funders.