Reintegration to civilian life is the toughest challenge veterans face. This is true for those who served decades ago or in recent conflicts.  Seventy percent live with chronic mental illness and substance use disorders. Of the nearly 3,000 veterans and their families we serve, most satisfy the federal guidelines for "very low income". We are among NYC's largest veterans' services providers. In addition to serving veterans with the greatest barriers to independence and a full community embrace, we serve the needs of veterans at the highest risk of suicide due to:
The effects of chronic homelessness and unemployment
Disconnection from their families and a variety of social supports
Veterans Services
Supportive Services for Veteran Families (SSVF) New York City and Long Island
This program aims to improve very low-income veteran families' housing stability by providing outreach, case management services and other core supports that empower program participants to meet their housing stability goals. We tailor our services utilizing a "Housing First" approach to assist eligible, homeless veteran households with identifying and transitioning into permanent housing.

SSVF is a participant-focused program where every enrolled household creates individualized Housing Stability Plans (HSPs) with the program staff. These plans are meant to address participants' immediate housing crises, set realistic goals for addressing barriers to housing stability, and to plan for long-term sustainability. Through these VA programs, SUS is also able to provide supports to eligible veteran families across NYC and Long Island who would become literally homeless "but for" SSVF intervention.

SUS' status as a "Priority 1" grantee in both New York City and Long Island also positions us as a leader in coordinating services for veterans and their families in both communities' efforts to end veteran homelessness.
For more details please contact services@sus.org or call 877-583-5336.
Education to Employment
Funded through private donations and foundation grants, eligible veterans who are working with SUS Employment Services can access short-term training and certification courses that lead to direct employment or career advancement. Our program includes a cooperative engagement with SUNY and CUNY campuses, with trainings targeting the maritime and security industries as well as other select trades. For more information please contact services@sus.org or call 877-583-5336.
Employment Services
Employment is key to helping low-income veterans rise out of poverty into rewarding careers in various industries. Our Veterans Employment Services serves over 100 veterans each year. This program provides job training, placement, and on-the-job support, emphasizing finding employment solutions for veterans of every service era, recently returning service members, and those interested in training and new careers. Primary client referral sources include local colleges and universities, VA Medical Centers, the NYC Department of Homeless Services shelter system, Veterans Service Organizations, community-based organizations serving veterans, as well as housing providers. For more information please contact services@sus.org or call 877-583-5336.
Suicide Prevention Services
Operation Constant Courage (OP:CC) is a veteran-empowered, community-based program providing suicide prevention services and crisis response to veterans. The program provides a proactive, grassroots solution to the veteran suicide epidemic. OP:CC offers a trusted and trained network of veteran peers across the region who volunteer as on call first responders to rapidly intervene during crises when veterans are at risk of suicide. With veteran first responders available throughout New York City, lower Westchester, and Nassau and Suffolk counties, the time it takes to intervene and stop veterans from committing suicide is decreased. OP:CC also provides long-term support for veterans at risk of suicide. SUS connects veterans with mental health services provided by the organization and other leading human services providers, and works in collaboration with federal and state agencies to advocate for veterans' access to benefits and services that address their behavioral health challenges.
For suicide prevention support, please call toll free (844) SUS-OPCC / (844) 787-6722 or 1-800-273-8255 (press 1)

Homeless Outreach With The MTA
On Veterans Day 2015 Our Veterans Division on Long Island was awarded a three-year contract with the Long Island Rail Road/MTA to conduct homeless outreach along rail lines throughout Nassau and Suffolk Counties. The outreach team reaches out to homeless individuals found at the stations and surrounding areas and offers them housing and assistance connecting to support services. Services can include, but are not limited to: taking the individual to the Department of Social Services to acquire shelter, SNAP or other benefits, as well as connecting the person to medical, mental health or substance use treatment. The team also keeps coats, blankets, food and resources on hand to distribute as necessary. For more details please contact services@sus.org or call 877-583-5336.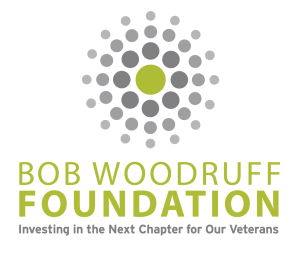 SUS receives support from the Bob Woodruff Foundation for our Veterans Education to Employment (VEEP) program, which helps post-9/11 veterans in New York City to prepare for civilian employment and enter new careers.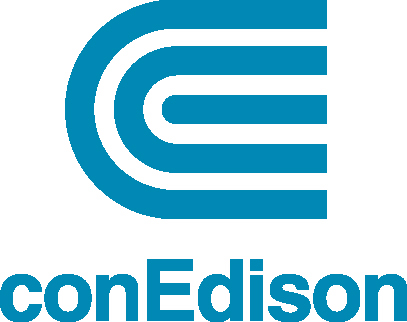 Con Edison, through their Community Initiative, is also a supporter of SUS's Veteran's Education to Employment (VEEP) program.