2023 Mental Illness Awareness Week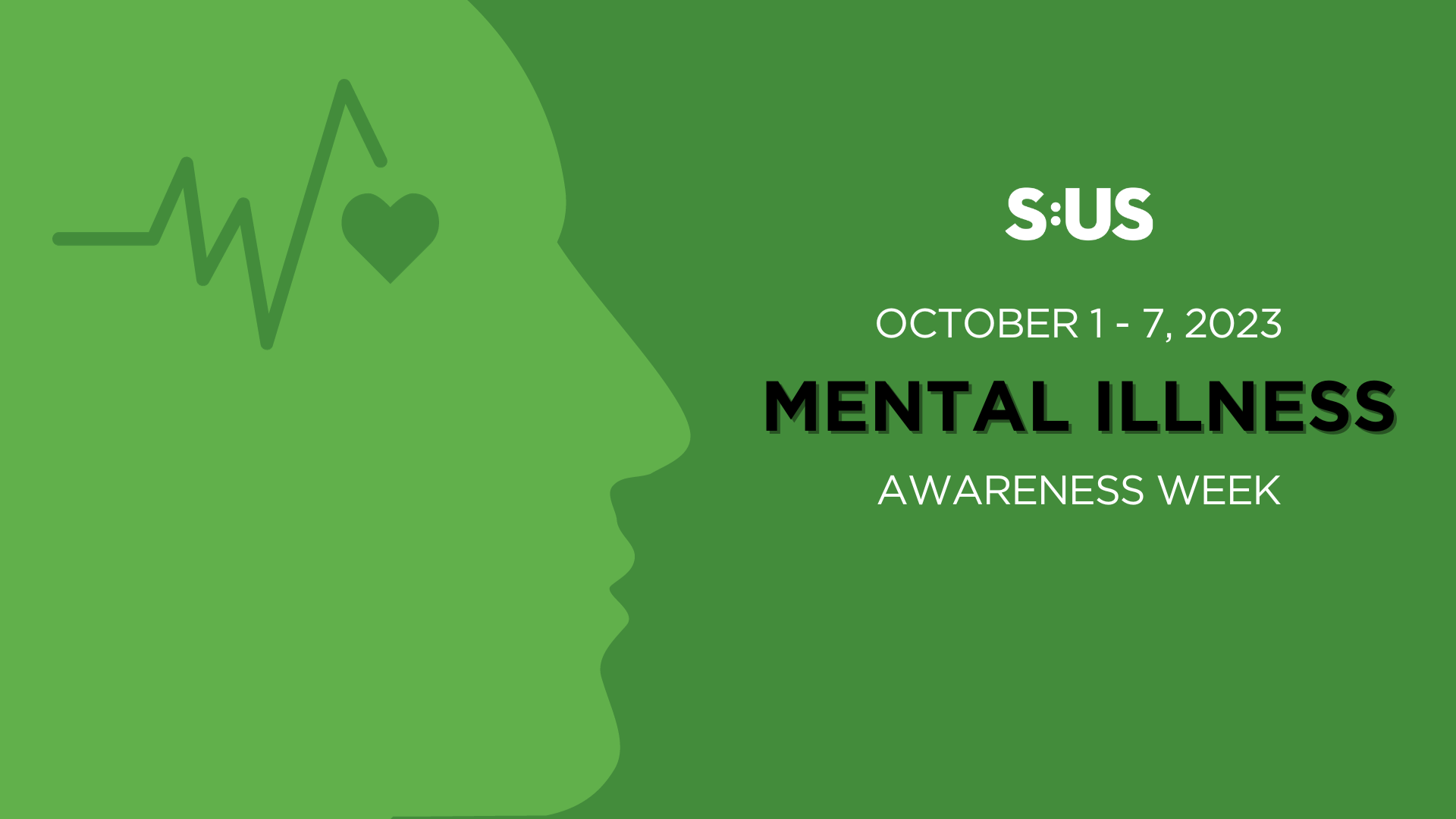 October 1-7 is Mental Illness Awareness Week (MIAW). We believe that mental health conditions are important to discuss all year, but MIAW provides a dedicated time for mental health advocates across the country to come together as one unified voice.
One in five U.S. adults experience mental illness each year. Yet only 47.2% of U.S adults with mental illness received treatment in 2021. 164 million people live in a designated mental health professional shortage area. During Mental Illness Awareness Week, we encourage you to recognize the five signs of mental illness and prioritize your mental health.
The five main warning signs of mental illness are:
Excessive paranoia, worry, or anxiety
Long-lasting sadness or irritability
Extreme changes in moods
Social withdrawal
Dramatic changes in eating or sleeping pattern
We also know that use of mental health services is very low in relation to the level of need in the BIPOC (Black, Indigenous, and people of color) community and it is also inequitably distributed. COVID-19 has further exacerbated these trends in availability and accessibility for our communities of color, which were hardest hit.
This is an important issue for S:US and close to many of our hearts. Mental health is a critical piece of overall health and affects every aspect of our lives.
If you or someone you know has a mental illness, is struggling emotionally, or has concerns about their mental health, there are ways to get help:
Call 911 if you or someone you know is in immediate danger or go to the nearest emergency room.
Call the National Suicide Prevention Lifeline by dialing 988 for free 24/7 confidential support.
Call 1-888-NYC-WELL, text "WELL" to 65173, or click HERE to chat with a professional. This 24/7 service is free of charge and completely confidential.
Call the NAMI-NYC Helpline at 212-684-3264 or email

[email protected]

. Services are available in English and Spanish, Monday-Friday 10am to 6pm. NAMI also offers support groups and classes.
Crisis Text Line: Text "HOME" to 741741. The Crisis Text hotline is available 24 hours a day, seven days a week throughout the U.S. The Crisis Text Line serves anyone, in any type of crisis, connecting them with a crisis counselor who can provide support and information.
Veterans Crisis Line: Dial 988 and press 1 or text to 838255; Use Veterans Crisis Chat on the web. The Veterans Crisis Line is a free, confidential resource that connects veterans 24 hours a day, seven days a week with a trained responder. The service is available to all veterans, even if they are not registered with the Veterans Affairs (VA) or enrolled in VA healthcare.
Disaster Distress Help Line: Call or text 1-800-985-5990
The disaster distress helpline provides immediate crisis counseling for people who are experiencing emotional distress related to any natural or human-caused disaster. The helpline is free, multilingual, confidential, and available 24 hours a day, seven days a week.
All S:US staff and household members can access a mental health professional through our Employee Assistance Program (EAP). Call toll-free 24 hours a day, 7 days a week: 1-800-252-4555 or log in at www.theEAP.com.
---