Catching Accreditation Fever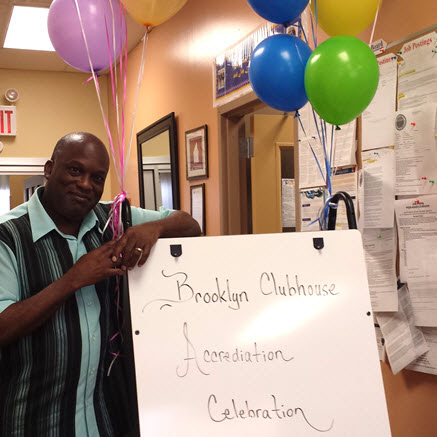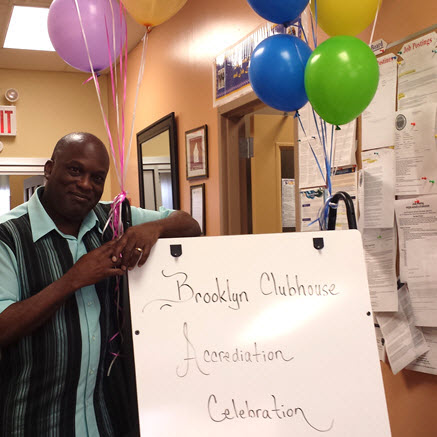 Photo credit: S:US
In June we declared the good news that S:US received full three-year accreditation from Clubhouse International for our Brooklyn Clubhouse.  This accreditation recognizes the meaningful relationships and supportive services shared by members, each of whom is recovering from a serious mental illness.  On August 31, the Clubhouse hosted a party to celebrate this accreditation award..
Before the party kicked off, Program Director Gloria Bedoya delivered opening remarks to members and guests in attendance, "We have not had to make a phone call to the police, or to EMS in the two years that I have been here in this community.  We have not had the need to call anybody because none of our members is decompensating, nor are things out of control.  And you can prove it, give yourselves a round of applause! She continued, "We are flying our colors today. For the first time, the Brooklyn Clubhouse has logo colors:  we have the blue, green and yellow."  The meaning of the Clubhouse logo colors was summed up by member Eugene Thompson (not pictured), "Blue represents peace, green represents optimism and wellbeing and yellow, summer and lots of energy.  These colors identify our Clubhouse and its uniqueness."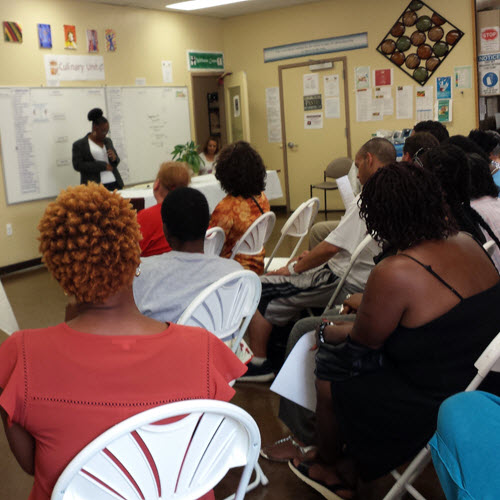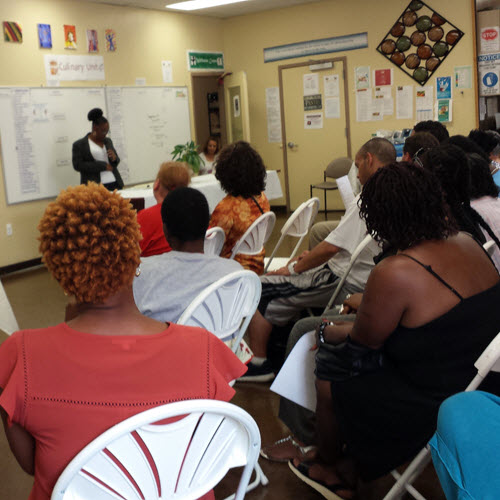 The keynote address was given by Clubhouse member Arthea B. (right) who is now working thanks to S:US' Transitional Employment program.  Arthea is a quietly-spoken, determined young woman who shared the following, "A few months ago I was referred to the Brooklyn Clubhouse. When I came here I was kind of reserved because I didn't know anyone and it was a bit hard to get used to a new environment.  But as days went by I started to become a bit more outgoing and became highly motivated.  I was so motivated that the Director of the Clubhouse decided to put me to work.  This made me extremely excited, as the midst of my going to work, I was also going back to school." 
Carrie W. didn't take to the mike, but was beaming from ear to ear and could not wait to share her story.  She has been a Brooklyn Clubhouse member since 2011.  Read Carrie's story here.
Ephraim E., a member since 2010 said, "I'm happy to be here, I'm happy to be in a program amongst my family.  I have come a long way and I encourage others to help themselves.  I know that it's hard but you just have to put your mind to it.  You've got to try." Read Ephraim's story here.
Then there was Peter L.  Before he came to S:US, Peter had been living in a shelter for eight years.  He got involved in drug-related criminal activity, was caught and served time.  Read Peter's story here.
Assistant Program Director Darryl Walker (pictured top, right with balloons) had this to say about leadership at the Clubhouse. "We know that to get to the top of the mountain you need a good leader, a good director who can get you there.  So Gloria (Bedoya), thank you for getting us where we needed to be, and we all appreciate all of your hard work, your valiant effort!"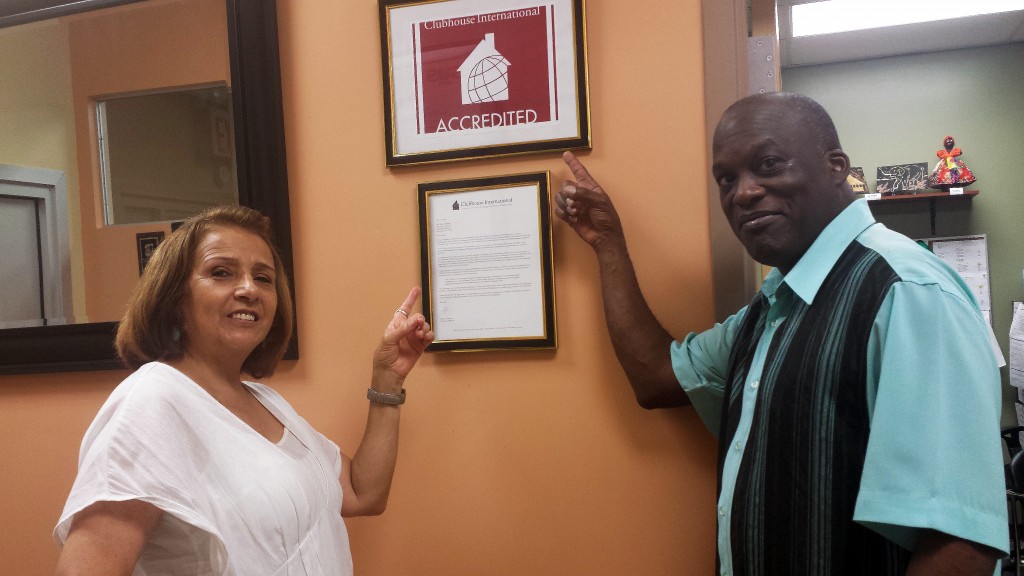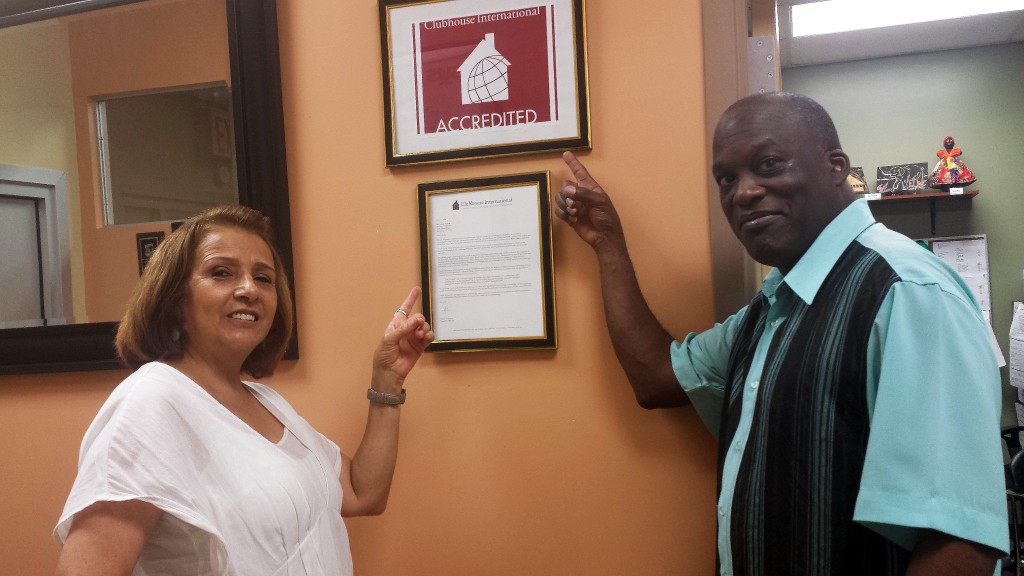 Despite all the above noteworthy achievements of the staff and members of Brooklyn Clubhouse, Gloria (pictured right with Darryl Walker) does not believe in resting on her laurels.  She summed up what the future holds for the Clubhouse when she said, "We keep improving, we cannot remain as we are because when you remain as you are you don't grow, and the idea for us humans is to grow."
To see more photos from this celebration, click on the left/right arrows below: