After Neely homicide, mental health workers explain what to do if someone is in crisis on the subway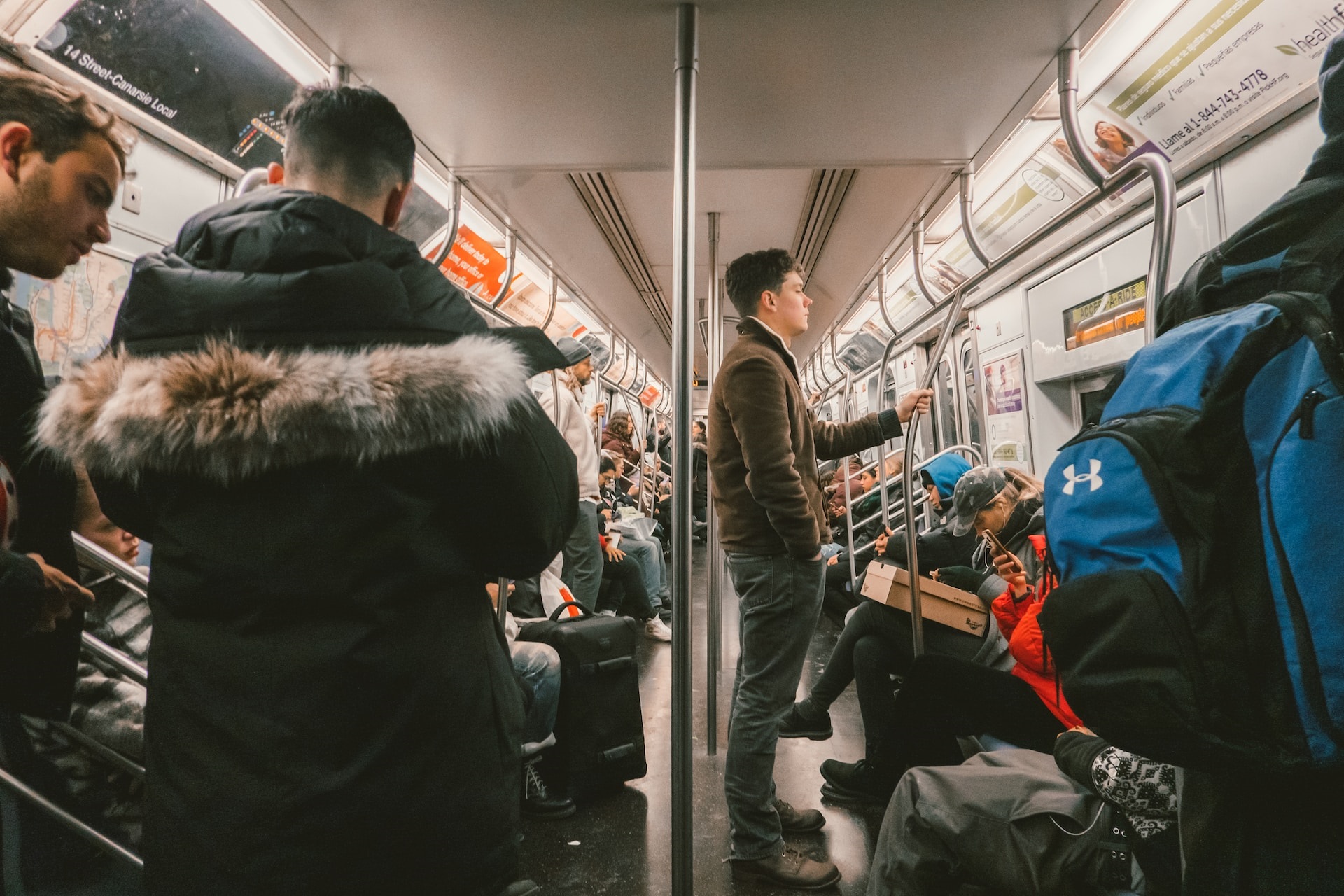 Photo: Matthew Lejune/Unsplash
Gothamist
May 6, 2023
Caroline Lewis
Since Jordan Neely was strangled to death on the subway this week, social media has been awash with New Yorkers discussing how they would react to a person who appears to be in a medical or mental health crisis. Gothamist spoke to mental health workers and advocates about how they would respond in this type of situation – and what members of the public can do to keep situations from ending in tragedy.
Their responses highlighted some of the challenges these scenarios present and the limitations of New York City resources. And while there was no consensus on the right approach to take, they all urged compassion.
"I was always taught to treat it as you would any emergency with a family member or a loved one or a neighbor," said Rebecca Linn-Walton, a social worker and chief clinical officer at Services for the UnderServed, a nonprofit organization that provides behavioral health services, including to people who are homeless. "People don't have to be housed to be our neighbors."
For many New Yorkers, encountering someone who's agitated or appears to be in crisis on the train is an everyday occurrence. While that can be frustrating for some straphangers, many have cautioned against accepting violence against those who appear to be homeless or have a mental illness.
City officials have no clear answers for how subway riders should react. Mayor Eric Adams has so far declined to condemn the violence against Neely even after his death was ruled a homicide by the city medical examiner. Adams issued a statement Wednesday that noted "there were serious mental health issues in play."
Asked on CNN how a commuter should respond in this type of situation, Adams said, "We cannot blanketly say what a passenger should or should not do." The investigation into who killed Neely is ongoing, and few details have been released about what happened in the lead-up to Neely's homicide. An attorney for Daniel Penny, a Long Island man, has said his client is the man caught on video restraining Neely with a chokehold.
"Most people with mental health conditions are no more likely to be violent than anyone else," and "only 3% to 5% of violent acts can be attributed to individuals living with a serious mental illness," according to the Substance Abuse and Mental Health Services Administration. Media studies — from places like Northwestern University and Johns Hopkins — convey how the media's overemphasis on the connection between violent acts and serious mental illness can lead to prejudice against people with those conditions.
When to engage and when to walk away
If you feel personally threatened, you should switch subway cars or walk away, said Matthew Kudish, CEO of the local chapter of the National Alliance on Mental Illness.
But he emphasized that no two people or situations are the same.