Brooklyn Clubhouse Reopening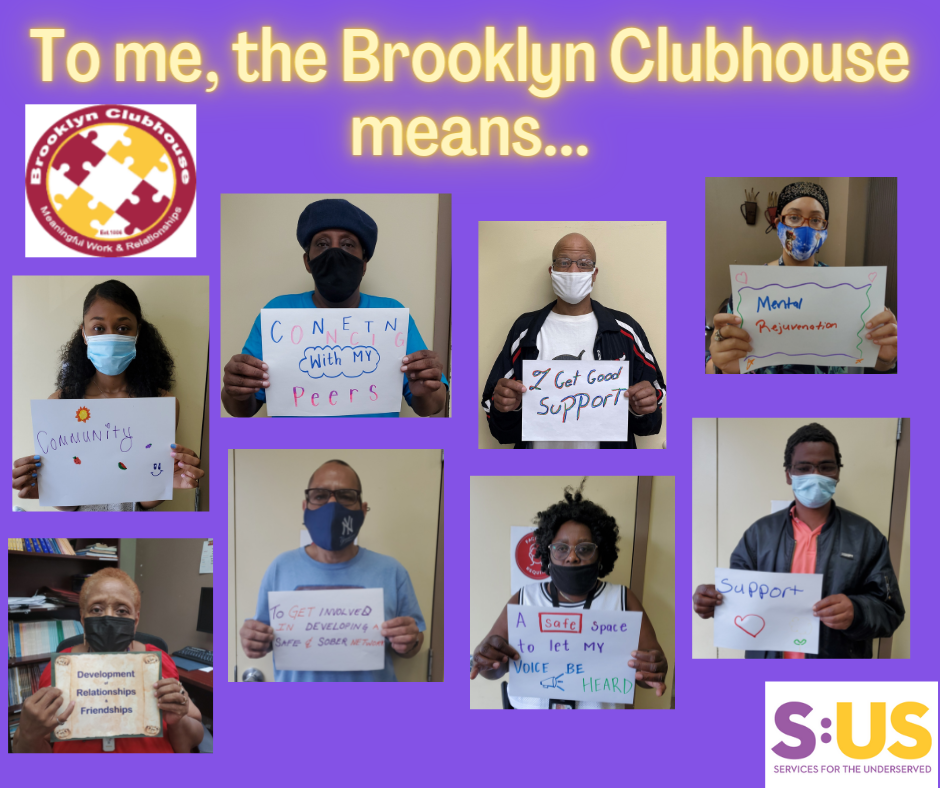 Photo credit: S:US
The Brooklyn Clubhouse reopened on July 6, 2021. Like many other services during the COVID-19 pandemic, we had to close the Clubhouse and move to virtual activities in early 2020 to protect our members and staff. Our members connected with each other online, but we're glad to be able to return to safe in-person programming and services.
The Brooklyn Clubhouse offers member-driven, comprehensive, recovery and treatment services to adults with mental illness, as well as individuals who have a mental illness and co-occurring substance use disorder. The Clubhouse aims to help individuals reintegrate into their communities and to fulfill their preferred roles as productive and valued community members.
While focusing on everyday issues relating to living in the community, the Clubhouse staff offers individuals access to the necessary tools to obtain and maintain employment, cultivate
meaningful relationships, participate in recreational opportunities for socializing, overcome stigma, and pursue wellness in a supportive and nurturing environment.
Brooklyn Clubhouse members are given the opportunity to view themselves beyond their diagnosis through self-motivation, peer support, and respect for one another, in order to achieve their life goals.
Brooklyn Clubhouse services, available in English, Spanish, and Haitian Creole, include:
Service Plan Coordination
Education, Career and Job Development
Computer Workshops
Wellness Workshops
Recreational Activities
Peer Support
Assistance with other community resources and supports
For more information and to make an appointment, please contact:
347-226-9015 | [email protected]
1125 Fulton St., 2nd floor in Brooklyn
9AM-5PM Monday-Friday
---