Consumer Perspectives: Food Security is a Social Justice Issue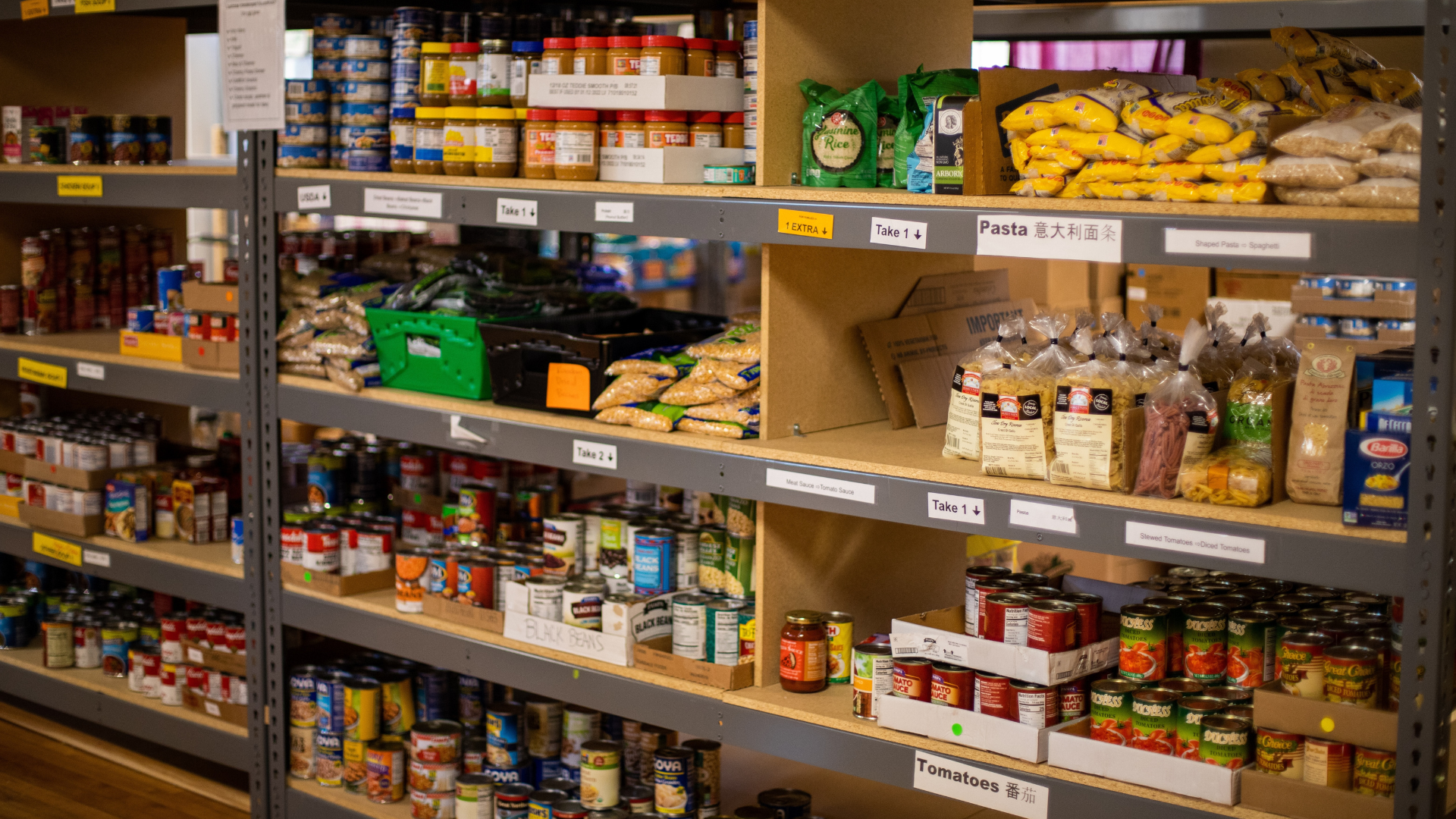 Photo: Aaron Doucett/Unsplash
By Anna, Francisco, Glen, Jackie, Sherese, Steve and Wiley
Behavioral Health News
Spring 2023
This article is part of a quarterly series giving voice to the perspectives of individuals with lived experiences as they share their opinions on a particular topic. The authors are served by Services for the UnderServed (S:US), a New York City-based nonprofit that is committed to giving every New Yorker the tools that they can use to lead a life of purpose.
We are New Yorkers in our 30s, 40s, 50s, and 60s, who have overcome a lot of obstacles in our lives and made progress in achieving stability, with help from S:US. We've experienced challenges with homelessness, mental and physical illness, unemployment, and food insecurity.
New York City is experiencing unprecedented levels of food insecurity, with hunger impacting an estimated 1.5 million New Yorkers in 2021. Visits to New York City food pantries and soup kitchens were up 69% in 2022 compared to 2019—and up 14% just since January 2022 when inflation costs began sending food prices soaring. The pandemic, combined with inflation, labor shortages, global supply chain issues, and the war in Ukraine has made it challenging for many people to afford enough food. And food scarcity increases anxiety and depression.
Like many people in low-income communities, many people S:US serves (like us) experienced food insecurity throughout the COVID-19 crisis. In the 2022 Annual Survey of individuals who are served by S:US, 43% of survey respondents (1512 individuals) reported that they would like support accessing a food bank, meal delivery, or grocery delivery. More than half of respondents are either marginally food secure or food insecure. 22% of respondents (784 individuals) reported that in the last 12 months they cut the size of a meal or skipped a meal because there wasn't enough money for food. More than one third of those 784 respondents reported that they did this almost every month in the past year.
The S:US Community Food Security Program has grown and adapted to meet the needs of the people they serve (like us) and the larger community throughout the pandemic. S:US also hosted a Summit to Serve New York on April 19 that will focus on Food Security. This half-day gathering featured community leaders in the NYC-region food justice movement, diverse speakers from multiple sectors, and organizations serving New Yorkers in the food security and food justice space who showcased their work.
Overcoming Challenges
We've all overcome challenges in our lives. Most of us live in S:US supportive housing, some of us receive different behavioral health services, and some of us are getting help finding jobs.
"I lived in the shelter for three years when I was in Brooklyn. I was working, I came home one day, and my building was on fire, so I moved into the shelter. But I was still working, and then I put in for the New York State housing lottery. They called me up, they brought me over, they showed me the place, and on my birthday a year later I moved in. I've been in this studio apartment in an S:US Supportive Housing complex ever since, for 22 years," said Wiley.
"I talked to S:US about finding a job and they have been helping me with my job search. I know that I can ask for help if I need it and they follow through. I'm having financial issues right now but that's what the job search is for. I'm doing OK. I know I'm not the only one who needs money. With patience, I get what I need," said Steve.
Support from S:US
All of us receive support from S:US – whether it's help finding food, housing, job training, therapy or other mental health support, etc. S:US is a social justice agency and food security is one of the social justice pillars at S:US. S:US is deeply committed to ensuring an equitable, participatory food system by supporting the food security of the people they serve, like us, and elevating their voices and power within food system work. By food security, we mean universal access to adequate nutritious, affordable, and culturally/personally appropriate food. Food security means more than just access. Being food secure means having food available, having access to that available food, having that access and availability be stable over time, and having the tools and knowledge to use the food to meet nutritional, dietary, cultural, and personal or household needs.
"S:US staff help with lots of things. They help me with the groceries, help keep track of doctor's appointments, escort me to appointments, help me fill out documents for benefits, whatever I need," said Anna.
"When I first moved here, I didn't know about food pantries and whatnot. The building manager gave me the address for the Salvation Army and I've been going there. I was working at the time (now I'm retired and I volunteer there). But he said, 'Well, you can get free food from the Salvation Army once a month,' and he gave me the address and everything. I think the first three years here I was getting food there once a month," said Wiley.
"I've been in an S:US program for a couple of years and it's working for me. S:US staff support you when you want to go back to school. My wellness coach helps with SNAP recertification ahead of time. She asks if I have food and I like that. I tend to isolate myself, so I like that they check in on you. They make sure you're eating and drinking water. I feel safe where I'm at. If anything is wrong, I know I can go downstairs and get help," said Sherese.
"S:US has a list of pantries they give you when you need food. Some are close by so I go to those. They have canned goods, vegetables, sometimes dairy products, cereal, stuff like that. It's a balance of buying my own food and going to pantries when I don't have enough," said Francisco.
"The S:US staff help whenever I need it. They helped me find pantries. I know how to apply for food stamps by myself," said Glen.
SNAP and Food Pantries Are Essential
Most of us feel pretty good about our food situations right now because we receive benefits from the Supplemental Nutrition Assistance Program or SNAP (commonly called food stamps). We are able to regularly get food from food pantries, and get services and help from S:US. Without this support, we would not have access to sufficient food supplies or food of adequate quality to meet our needs. But as prices increase, we worry that we won't be able to afford the food we like. Access to a variety of food is especially important for those of us who have various health concerns, like diabetes, kidney failure, and mental illness. And getting SNAP or going to the food pantries carries stigma, despite these vital resources helping many people during different times of their lives.
"I get groceries at the 24-hour market near me. Sometimes I go to Costco. S:US helps me find pantries. I have a son who has autism. He has sensitivity to textures in foods, low tolerance to certain foods. His food is not the same as what I eat," said Anna. "SNAP is usually not enough to cover food. I go to pantries if I have time. Otherwise I just eat what's at home. I bring up my food issues with S:US and they help. They gave me a one-time grant to buy groceries and gave me a list of pantries in the neighborhood. If I have enough funds, it's easy to find food I like. It's just a matter of having enough funds. Fruits and vegetables cost more. I would like to get them if I had the budget."
"I go to food pantries and friends help out when I need help. I can go down to the office of my building when I need food. My case worker will bring back bread, meat, stuff like that. I also go to the supermarket across the street," said Francisco. "Usually, SNAP covers all the food but sometimes it doesn't. I like to eat vegetables when I can get them, but they're expensive. Don't get me wrong, I eat meat. At times, I can get the food I like. Sometimes I get the stuff I need but not the stuff I want."
"I go to food pantries every Monday and Thursday. I can walk there. I go to the market next door for food too. I don't have trouble affording it with my food stamps. Food is usually available at the market," said Glen.
"My food situation is that I'm very grateful to get $281 in food stamps per month. We have a variety of supermarkets in the area, so usually I find that I go to the one with the cheapest prices," said Jackie. "I've been in mental health for 14 years, and I've been getting food stamps for 14 years because the three essentials are food, clothing, and shelter, correct? So, I'm very blessed that the government has given me food, clothing, and shelter for all this time. And I'm very grateful to them."
"Since I volunteer at the Salvation Army and I get food stamps, my food situation is good. I'm the only one in my apartment, so I don't have to worry about getting food or expenses for anybody else," said Wiley.
"I go to food pantries once in a while. I don't like going because it's inconvenient to go wait on the line. The selection isn't great; sometimes I go over there and waste my time. I might go to one around the corner after this. The food plan in my building and the food stamps cover everything I need," said Steve. "I normally look for food that's on sale in the supermarket and I just get that."
"My SNAP covers the food I get, but the price of food is going up. I'm surrounded by supermarkets, but they all sell the same products. The Bronx (where I live) is not one of my favorite places to get food; I don't really find things I like in this neighborhood. I'm also part of a nutritional program at Kings County Hospital where I receive services. I get treatments in Brooklyn so I usually get my groceries in Flatbush and bring them home. In the nutrition program at the hospital, we swap recipes, we do potlucks, and sometimes they have food for the holidays, so that helps. I go to the food pantry weekly," said Sherese.
Supporting Our Community
"Because I volunteer at the Salvation Army, I go to the food pantry four days a week. But that's food for other people. And what I also do is: For the people in my building that can't make it to the pantry, I pick up their ID for them, and I'll bring the food to their apartments," said Wiley. "I'm also the primary caretaker for my building's patio garden/urban farm."
S:US has urban farms at many of their supportive housing sites (including ones where several of us live), providing free fruits and vegetables, nutritional programming, and employment opportunities for people like us who are served by S:US. And they've started a community fridge project to support the community too – for a couple of us, there are community fridges outside our buildings.
Messages for Others Experiencing Similar Challenges
We've all been inspired by stories from other people who've been through what we've been through. We'd like to offer words of encouragement to other people like us.
"Don't be afraid to ask for help. If you say something, you never know what can happen," said Anna.
"If they're doing good, keep doing what you're doing. But if they're not doing good, tell them it's better to be homeless than hopeless. That's my story. Better to be homeless and hopeless, because if you're hopeless, you're just gonna stay in the streets. If you're not hopeless, you're gonna try to get off the streets," said Wiley.
"If you're working with a group of people that are concerned about you, that have helped you to live in functional maintenance, a roof over your head, something to eat, clothing, shelter, if you've managed to achieve that, my first recommendation to anyone would be: have a level of gratitude," said Jackie. "And then second of all, I would say for the same people that are working with you, to cooperate with them in order to achieve functional maintenance."
"I learned not to challenge my disability but just live it–to not just take medications but have a good support system, which S:US provides. When I go to treatment, I see a lot of people who would benefit from S:US. I hope the organization can support more people that need it too," said Sherese.
We're all grateful for the support we receive that prevents us from experiencing food insecurity and helps us build stable lives where we can thrive.
Read the original article here.
---