Consumer Perspectives: Housing and Mental Health Services Are Key to Recovering from Trauma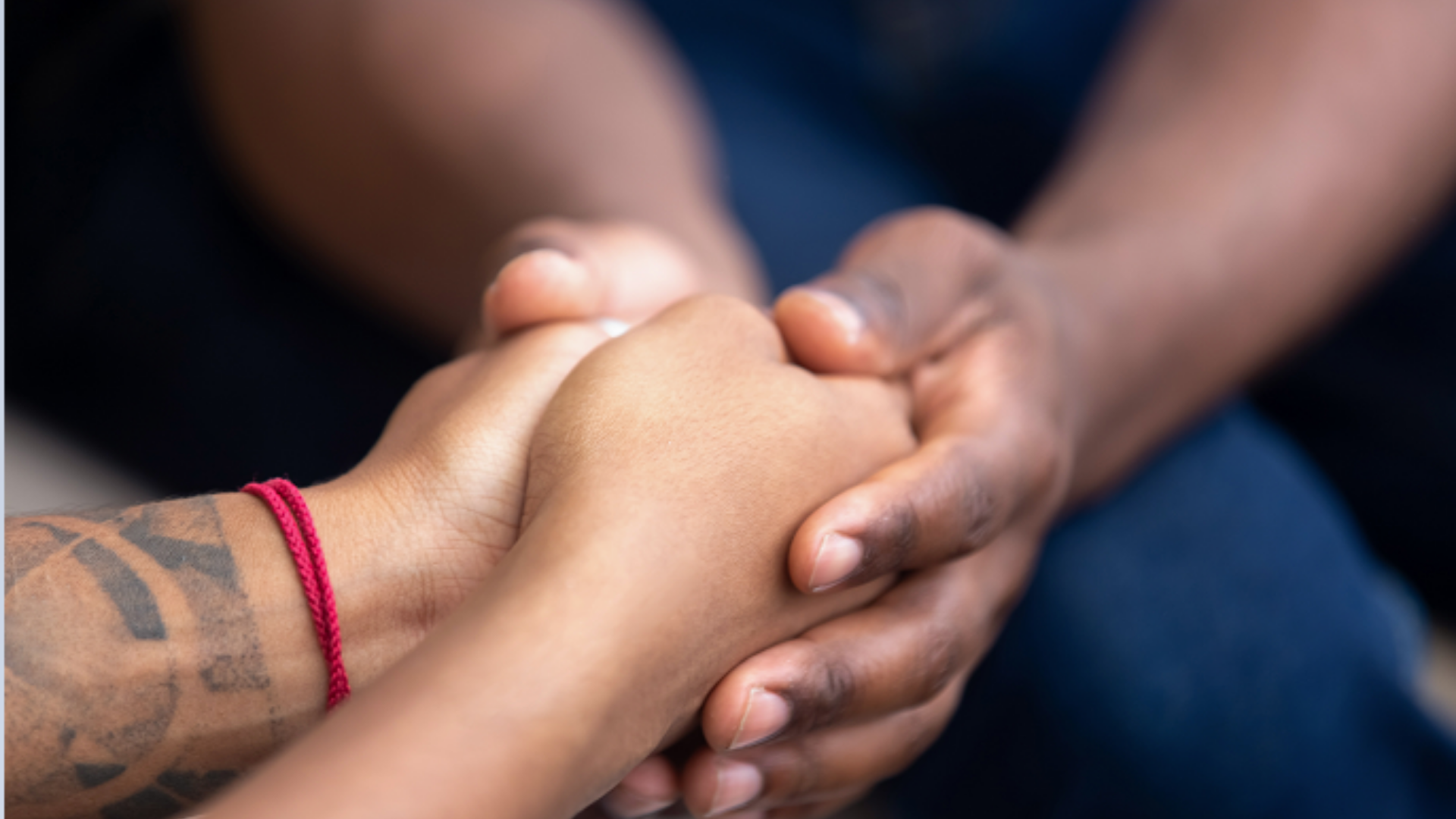 Photo: Shutterstock
By Elfreda, Eugene, Larry, Raymond, and Timothy
Behavioral Health News
Summer 2021
This article is part of a quarterly series giving voice to the perspectives of individuals with lived experiences as they share their opinions on a particular topic. The authors are served by Services for the UnderServed (S:US), a New York City-based nonprofit that is committed to giving every New Yorker the tools that they can use to lead a life of purpose.
We are five New Yorkers who come from different backgrounds and have all experienced trauma in our lives. Most of us have mental illness, some of us are recovering from substance use or incarceration, some of us have been homeless and lived in shelters, and all of us have struggled over the past year because of the COVID-19 pandemic.
We all receive services from S:US—ranging from housing to mental health support to employment assistance. S:US is a trauma-informed agency, whose services are designed to support people like us who experienced a crisis or trauma situation. That's clear in how S:US treats us, and in their high-quality person-centered services, and the safe housing and environments they provide for us.
Difficult Experiences
If you are experiencing trauma, the last thing you want is for a well-intentioned person who is trying to help you to actually make matters worse. No one is immune to the impact of trauma. It affects individuals, families and communities. It can disrupt healthy development and relationships, and lead to mental health issues including substance use, child abuse and domestic violence. Many individuals who have experienced trauma, like us, fail to get the help they need because their symptoms/behavior are misinterpreted, or their efforts to get help may fail when those seeking to help them are not sensitive to their trauma.
We've experienced trauma in the past and several of us found the pandemic to be devastating. The isolation reminded us of incarceration. We have experienced loss because of COVID-19. We've struggled with substance use and a few of us have experienced homelessness.
Hear Our Stories of Trauma on The Road to Recovery
"I recently contracted COVID-19. I lost my job because of that. I lost my father, my aunt and uncles, and my very close friends to COVID. I wasn't playing, I went and got vaccinated," Raymond shared.
"The pandemic reminds me of being incarcerated. I remember when we had the bird flu scare and 19 people died in the jail. I didn't come out, I stayed in my cell. I saw a lot of healthy young people die. That was a wake-up call. I would prefer my freedom over incarceration any day of the week. But if I have to stay inside my apartment, it's what I have to do. I can deal with that. Being away from society as a whole is devastating. You don't witness children growing up. You have to gradually re-integrate into life," Larry said.
"This pandemic has been a devastating experience. I never thought I'd have to be living like this. There were a lot of people I knew who didn't make it through the pandemic. Every day I wake up, I give thanks that I am here to see another day. It's a traumatic experience right now," Larry added.
"I have a one-and-a-half-year-old son I'm trying to take care of. With no job. Paying for daycare. We're just barely surviving on unemployment and food stamps. That's a traumatic experience every day. I only changed my life because of my son. I wouldn't be able to change my life if S:US didn't provide a roof over my head," said Raymond.
"I moved to New York when I was 14 to live with my father who I had never seen before. It was not a pleasant situation. I was thrown out, on the streets at 15, sleeping on subways. Surviving as well as I was able. I got into drugs and got caught up in crime to survive. That led to prison. After I had been out of prison a few years, my daughter died, which devastated me. That sent me into a negative spiral again," Eugene said. "And then years later, my sister died, and I lost it again. My sister was my heart. I ended up back using drugs—that was my pain medication. I ended up losing my job and violated parole. My final time in prison, I realized that so many problems were because of the drugs. I made a promise to myself to never use them again."
What Helps Us Recover from Trauma
Trauma-Informed Care is a treatment framework which requires a sensitivity to an individual's past experiences and how they may impact current choices and behaviors. A trauma-informed environment emphasizes client centered services, reduces barriers to treatment, and promotes engagement in quality of life care. S:US has been recognized for successfully integrating trauma-informed practices.
We have all recognized different things that helped us through our challenges, but we all are thankful for and have been helped by housing, mental health services, and community connection.
"I didn't have any housing coming out of incarceration. After 20-some years, you lose a lot of family members, you're on your own. S:US gave me a shot and helped me find housing. They set up a support network that guided me through every nook and cranny, the ins and outs of applying for this and that—they knew every aspect of it. I'm here now because S:US is outstanding," Larry explained.
Elfreda is a member of the Brooklyn Clubhouse, which is a program that supports people living with mental illness, offers TASC (Test Assessing Secondary Completion, which replaced the GED) and basic computer training, as well as skills development in food service, facilities management, computer applications, and office work. The Clubhouse also provides valuable social and vocational opportunities, support from peer advocates, and assistance in developing critical life coping skills and employment readiness.
"I have someone I can vent to. And my medications help a lot. My program director calls me every week. I still have my bi-monthly conversation with my therapist and my monthly conversation with my psychiatrist. Every three months, the nurse calls. Being able to talk to Clubhouse members online helps a lot. At any given day, there's five to 11 people on Zoom for our wellness segment and we compare notes and take suggestions," Elfreda said.
"After I got out of prison for the last time, I contacted my friend and asked for help. He got me into a program with a mental health component. For the first time, I had a therapist and a psychiatrist and was diagnosed as bipolar. Medication, meditation, and therapy: I have stayed on this program and it has saved my life," said Eugene.
Crisis Respite
The S:US Crisis Respite Center has provided critical support for a few of us. The Center is a unique alternative to a hospital emergency room or inpatient care as it is a gentle means of reintegrating back into the community after intensive psychiatric care. S:US' respite provides a safe, secure, and supported home-like environment for people experiencing an emotional crisis. The Center offers psycho-educational, peer support, and social and recreational groups.
"The best thing for me is to have a place to go and get serenity. I'm not good in a chaotic environment. Stress is one of my triggers. If you have a room, you can get away from that atmosphere and deal with yourself. Here I have my own room. It's hard to focus on your stuff when you have to deal with someone else's," said Timothy. "I'm on medication for depression and anxiety, which I take regularly and that helps. I have people to talk to when I'm going through something."
"S:US reached out, heard my cry, and took me to the place that was best for me at that time. When I was at the respite center, I had time to think. I never experienced what can take place in a setting like that. It can be hectic in a shared apartment. I had my daughter too—she also intervened and spoke up on my behalf to show support. I got through it and I was relocated. I'm in scattered-site supported housing right now. It's pretty decent," Raymond said.
Making Progress
We are all thankful for the support and services S:US provides to us and how that makes it possible for us to make progress in other areas of our lives. It's amazing what's possible when our basic needs of food, housing, mental health support, and connection with family and community are met.
"My transition wasn't that easy. I had ups and downs and S:US staff worked some miracles to get me through it. I'm still out here facing my mental illness and S:US is there. I gotta commend S:US, my family, and the community. Everybody plays a part. The community really accepted me as a whole in their way of life," Larry said.
"I focus on maintaining my healthy habits every day. That's the only thing I can do. There's no miracle potion. I just have to learn coping skills. I'm stressed out but am overcoming that. I'm getting ready to move into supported housing so that will be better," Timothy shared.
"Because of S:US, I'm where I'm at today. I can't yet say that I can live on my own, I have my up days and down days. I have more up days now than when I first came home from prison. We all have our ups and downs," Raymond said. "I got my driving permit. I'm going to do a driving class next so I can get my license. Then I can save my money, get a car, and do food delivery. I can get an apartment and get my son and we can live together. I can be more of a father and provide for him better than I am right now."
"I have a son and a daughter now. I have five grandsons. I have three nephews. Before I sink again into the pit of drugs, I have my medication, mindfulness, and therapy. I'm better off for my family by being who I am today. At 70-years-old, I don't have all I want, but I have what I need. I have learned from my mistakes and the things I've read and been able to grow from. I'm thankful for a roof over my head and a home. This is all possible through S:US," Eugene said.
Advice for Others
We have more to share about our stories and advice to give for others who may be in similar situations.
We know that we have to do the work—no one else can do it for us. When you look closely, the injustices facing our society are really a universe of highly individual obstacles. We appreciate that S:US doesn't prescribe paths that define us; they establish a relationship with each of us, offer solutions for our individual situations, and give us the tools to empower ourselves. Realizing that it's rare that just one thing keeps a person from leading a healthy, productive life of purpose, S:US' services are designed to serve the whole person and are tailored to each person's unique needs. The results are that we're no longer limited by our obstacles but propelled by opportunities for a richer experience with the world. This ripple effect extends from each of us out into our communities.
"S:US helps me as much as I help myself. If you want to do better, they'll help you do better. They'll show you the water, but won't force you to drink it," said Raymond. "The program is not just about mental health or re-entry, it's also about getting back to being a law-abiding citizen, a person who is looked at as a regular person. Not just someone who was incarcerated."
Eugene shared, "Whenever there's been an issue, S:US has fixed it. They have been a lifesaver for me. I recognize how fortunate I have been in life. S:US has been an integral part. I cannot say enough about the impact they've had. In society, you're looked down upon as an ex-felon. With S:US, I'm looked at as a human being, not an ex-felon or an addict, and I'm treated as such."
"Mental health affects the old as much as it affects the young. Parents should really recognize mental health. My parents didn't—they just thought I was a bad child. I had to go on my own to get help. I was in my 40's before I got the help I needed. Early recognition and diagnosis are key," said Elfreda.
"Whatever you're going through, just continue to hold your head up and move on. It's soon gonna pass. We all go through things in life. Learn to make better decisions and choices in your life. Be around positive people," said Timothy.
Together with S:US and our community, we are overcoming trauma. We know we can beat back stigma, build communities, and lead a life of purpose and dignity.
---