Consumer Perspectives: Mental Health Is Essential to Stability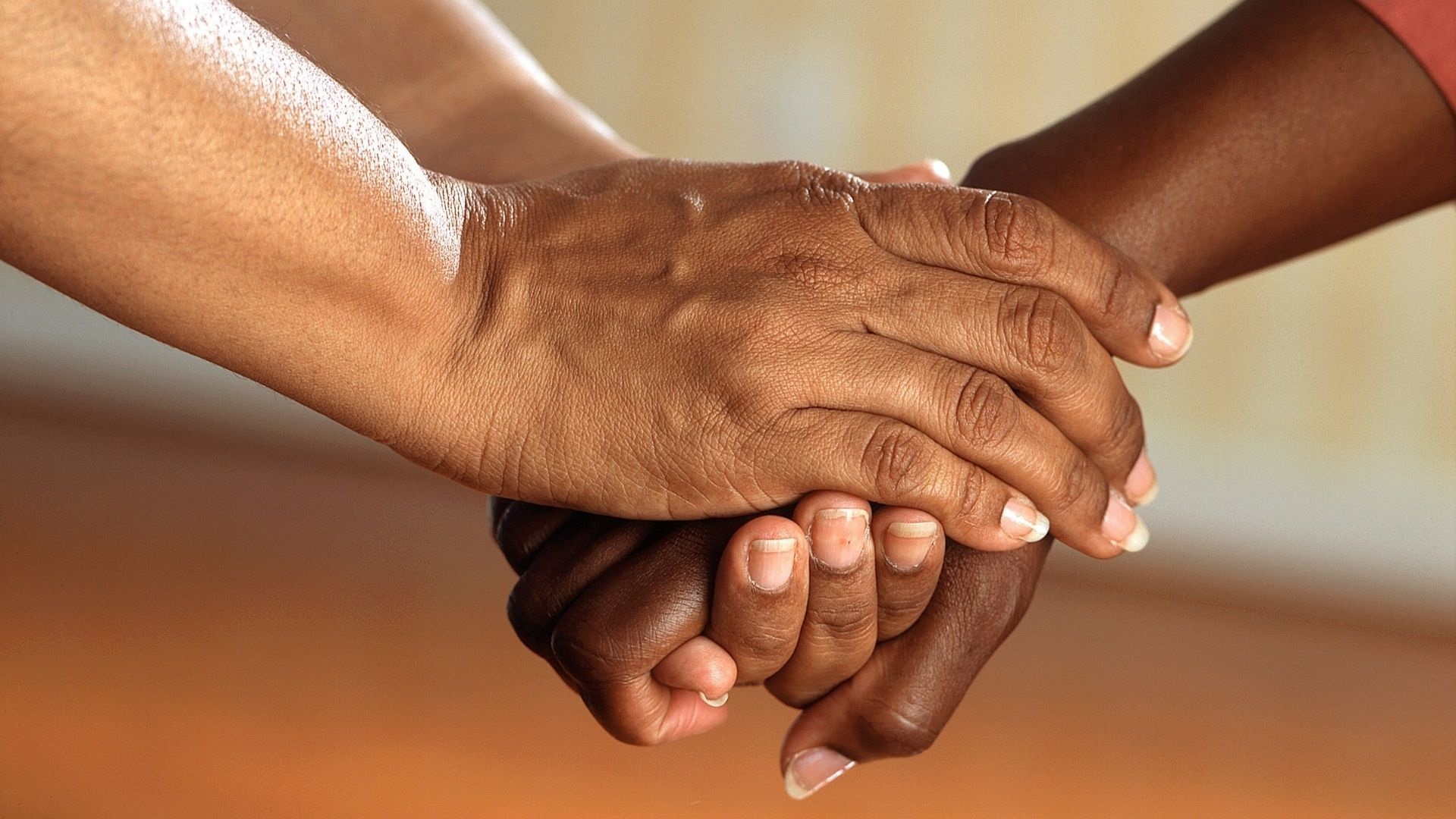 By Diana, El-Quan, Herman, Jesus, Luis, Noelle and Socorro
Behavioral Health News
Spring 2022
This article is part of a quarterly series giving voice to the perspectives of individuals with lived experiences as they share their opinions on a particular topic. The authors are served by Services for the UnderServed (S:US), a New York City-based nonprofit that is committed to giving every New Yorker the tools that they can use to lead a life of purpose.
We are seven New Yorkers ranging in age from the 20s to the 70s. We all have a variety of behavioral health needs and have benefited from S:US programs such as housing assistance and supported housing, crisis respite, care coordination, substance use treatment and recovery clinics and services, therapy and other mental health services, supported employment, and peer-to-peer support. Some of us have been homeless, some have had mental health crises, and some have overcome substance use to drugs and alcohol.
We believe very few individuals are unaffected by mental illness and substance use. Because S:US provides the support we need and through our work together, we believe we can recover, lead productive lives, and move past our challenges.
Mental Health is Essential to Stability
We all have mental health disorders – whether it be anxiety, depression or anger management issues. Being able to support our mental health is key to finding stability in all areas of our lives.
Noelle struggled with a crisis situation and was starting to shut down. "I have generalized anxiety disorder and I suffer from panic attacks. If my anxiety levels are too high I go into crisis mode and cannot function well. The Crisis Respite Center has been just that – a respite. It has been great to be able to have time to rest and reset a bit here. Before I came here, I was experiencing physical challenges that were overshadowing my mental health issues and not allowing me to put in the psychological work I needed to. The respite helped me to lift my head up again and get back into more of the activities I'm used to doing," said Noelle.
El-Quan experienced multiple hospitalizations and wasn't very good about taking his medication. "Since getting help from S:US, I learned a lot about my diagnosis, and reconnected with my family and friends – which I found hard to do before. With my mental health under control, I have been able to keep a job (working with my family) and I hope to get a new job. I live with my grandparents. I'm doing well now," said El-Quan. "I don't let myself fall into negative thoughts and patterns. I keep busy with photography and writing. Writing has been a positive outlet, getting my ideas and thoughts out and being able to express whatever I'm feeling has been helpful."
Jesus came to S:US from a local hospital. S:US helped transfer him out of the hospital and into a shelter. "I was in the hospital, scared of going out and getting help. One thing that helped me was that S:US would escort me to services that I needed and I felt safe doing that. It was a difficult transition between the hospital and the outside world – going outside was really hard for me but they helped me overcome that. I was slowly able to attend appointments and use public transportation on my own, and I've been successful in using coping skills they taught me," said Jesus. "I was also finally able to save up money from my part-time jobs and my student internship. I visited my mother in the Dominican Republic for the first time in ten years! I also got reconnected to college courses, received my associate's degree, and have been accepted to a bachelor's program. I'm waiting on supported housing – that will really help me focus on school and work."
Luis was diagnosed with alcohol dependence and has been able to identify his triggers and patterns in his life that have motivated him to self-medicate. In his journey of healing and sobriety he discovered the additional medical challenges of diabetes and hypertension. "I'm trying to find a balance of health and wellness. I'm doing alright now. I always go to my programs (three days a week) and am doing well. That has made me feel good. At my programs, I talk about things that happen and how I feel. The staff interact with me and it's nice. They are able to tell me this is this, that is that, you're doing fine. They keep supporting me and I like them – now I'm doing things right, things are right for me right now. The way that I'm going is good enough – I can't ask for no more. I'm grateful for everything that I have," said Luis. "I've been in S:US housing for more than five years. I don't like to go out too much, and staying in my home is good for me. I'm not a young man any more – I'm going to be 70 years old so it helps to have the support."
Diana said that utilizing all the services that S:US offers for people with disabilities has been a great experience and transformational for her as an individual. "I have been able to learn to become a better person and to be more self-sufficient. I am very glad to be a part of the S:US family," said Diana. "I love living at my S:US residence. I have my own studio apartment where I can have guests and come and go as I please. I'm very grateful to have my own place because I have a roof over my head and a place to sleep every night. That has made a big difference in my life."
Social Connections are Important
This pandemic has been isolating and we've experienced additional challenges that make it hard to connect with people. But connections are important for everyone and talking with other people who've been where we are has been a lifeline. Building community helps us find activities that keep us busy and teach us new skills.
Herman came from a hospital to the Assertive Community Treatment (ACT) program. S:US' ACT teams deliver comprehensive mental health treatment to individuals who have a mental illness that seriously impairs their functioning in the community. ACT delivers treatment to people in their homes, shelters, parks and anywhere else they happen to be living, engaging them in a sustained relationship that leads to recovery. "ACT helps me with medical services, medication management, and talk therapy either at home or via phone once or twice a week. They keep me stable," said Herman. "I miss my other social connections; I used to spend three hours a day at a community center to play dominos with my friends. But ACT helps and keeps me connected with other people."
"Having someone to speak to that was not family helped with my recovery. The S:US staff cares, they asked questions to make sure I'm okay. They asked if I needed support with anything every time they spoke to me. They helped a lot with medication management. Before I came to S:US, I wasn't very good at keeping up with my meds but now I have been staying on top of it," said El-Quan.
"The women's group where we talk with each other about issues we were going through and learn from others who were going through the same thing was really helpful and I learned from others' mistakes," said Socorro.
"I used to live on the streets after my sister kicked me out of the house. I was homeless and ended up staying in a shelter. S:US helped me get this apartment and welcomed me with open arms. I'm doing really well here. I go out every day to the S:US Brooklyn Clubhouse (a place for people with mental illness to get training and build community). At the Clubhouse, they teach me how to use computers, all different things – how to make copies, how to scan stuff, how to get a new job, how to cook. They teach me a whole lot. The people at the Clubhouse were especially supportive in telling me that I'm doing a great job. They spoke of my progress and that I'm doing very well, so hopefully I'll be able to get a job soon," said Diana.
Don't Give Up
We've all experienced ups and downs, progress and setbacks. Some of us overcame substance use, after many attempts. We kept going until we found what worked for us.
"I went to a lot of other places that didn't help, but S:US provides tools and resources for whatever you are going through. Staff gave me tools and techniques, breathing exercises, and they rewarded me when I did things well. I thought I was never going to recover from addiction. And it was so hard. Every time I would fail, S:US would give me new techniques to help me succeed. They never gave up on me," said Socorro. "I couldn't believe all the support and genuine care that the staff showed me. After 30 years, I really never thought I'd be able to do it. But I did it in less than a year, thanks to their support! They even helped me find housing, which helped me get my life back on track. They still call me even though I've completed the program four years ago – telling me about breathing techniques and they helped with writing letters to support me in getting a job. It's allowed me to live a normal sober life and I recognize that this is the best feeling in the world."
Messages for Others Experiencing Similar Challenges
We want other people who are experiencing similar challenges to know that if we could do it, you can too. There are services to support you and people and organizations like S:US who will help.
"Don't give up, there is hope, you can do it. At first you won't feel like you can and when you start it is like the end of the world and you can look for a thousand excuses, but your life will be better," said Socorro. "Love yourself because you're important. Don't let anyone tell you otherwise."
Diana shared, "Being homeless is not easy. Recovering from alcohol and drugs is not easy – going to AA groups and rehab and getting help is important."
Herman said, "Don't give up and try to stay as stable as possible because that will help in your journey. Try to stay positive."
El-Quan said, "There are people out there that will listen and help you along your journey in any way that you need. That's what the ACT team has been doing for me. You're not alone out there. If you feel like you're alone, the ACT team would be perfect. I'm really grateful to them for giving me a helping hand. I'm so appreciative of that and I look forward to the future."
"Don't give up – always know that God has something good for you even if you're struggling now. You may be going through a difficult time, but you can get through and overcome it. Find a purpose to do things, then you will find purpose in your life," said Jesus.
"It would've been nice to know about this place/these services sooner. I had a few incidents where I went into crisis when I was younger and knowing that this place existed and accessing these services would've helped me out a lot and could've put me back on course before things got out of hand. I want people to know that these resources are out there and can help. I'm really happy S:US exists," said Noelle.
We are thankful for the support we receive from S:US and wish everyone knew about these resources. Housing and support for our mental health has allowed us to stabilize our lives and get on paths to lead lives of purpose. We may still have challenges, but we know we are not alone. We are hopeful for the future.
---