Consumer Perspectives: Stable Housing — A Determinant of Our Behavioral Health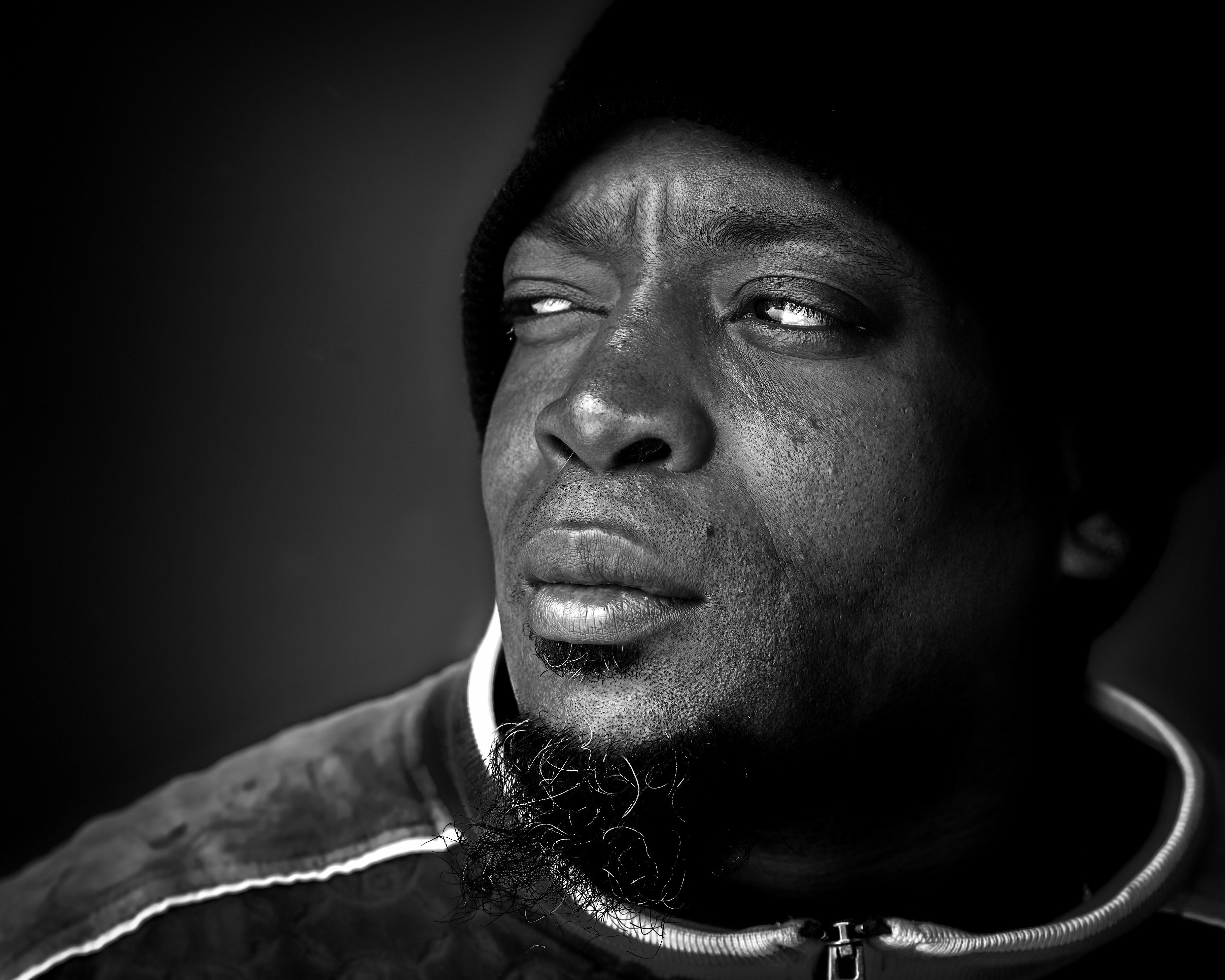 By Isaiah, Kareem, Rashaun, and Brian
Behavioral Health News
Winter 2021
This article is part of a quarterly series giving voice to the perspectives of individuals with lived experiences as they share their opinions on a particular topic. The authors of this column facilitated a focus group of their peers to inform this writing. The authors are served by Services for the UnderServed (S:US), a New York City-based nonprofit that is committed to giving every New Yorker the tools that they can use to lead a life of purpose.
We are four Black men who have experienced homelessness. We've all faced significant barriers to health and stability. Some of us have experienced abuse, some of us have had substance use disorders, and we all have persistent mental or physical health issues. We've all relied on Services for the UnderServed (S:US) to help us throughout our journey out of homelessness.
Our Path to Homelessness
There are a few reasons that led to us all experiencing homelessness. A couple of us were living with family members who passed away or became ill and could no longer help us. One of us was a victim of domestic violence and one of us lost an apartment because of a fire. And a couple of us were incarcerated and didn't have anywhere to go when we got out.
Obstacles to Care and Treatment
All of us have lost our support systems. We have struggled. Some of us have turned to alcohol or drugs in order to cope.
There are programs that could help us, but there's just not enough funding.
"The lack of funding results in situations like what I'm going through. There are lots of people like me. Most of us have mental health and drug histories. There's not enough programs to help us," said Isaiah.
The Challenge of Homeless Shelters
We all stayed at a men's shelter run by S:US. Two of us have found permanent housing while the others are still at the shelter. S:US operates homeless shelters and provides services and support to help individuals and families overcome barriers to independent living. The S:US staff help with housing placement assistance; case management; crisis support and resource building, including substance use disorder assessment and counseling; support groups; entitlement services, court and housing advocacy; long-term counseling referrals; pre-employment assessment; and recreational and cultural activities.
Our time at these shelters ranges from one to four years (though we may have been homeless longer—one of us has been homeless since 2001). It can be dangerous at a shelter and you don't know what's going to happen. It's not a place where you want to stay for long. For the two of us who are still there, we're trying to remain patient and wait for space to open up in supported housing.
"This is my first time in a shelter. It's hard, sometimes stuff goes missing, people have mental health issues and their own problems. The coronavirus isn't helping. But the shelter tries to keep us safe—there's testing every month and safety supplies, like hand sanitizer and masks," said Brian.
"I had a difficult time in the shelter. I was going back and forth to jail a lot for getting into fights. I had to stop and be antisocial for a while to figure things out. I went to my programs, took my medication, and did what I was supposed to do in order to get out. I was there for a long time. I'm glad to have my own place now," said Kareem.
We all agree on advice for navigating a journey through homelessness: You have to remain focused and stay out of everybody else's business. Talk to your case manager weekly and set up goals. You have to set things up for yourself—you can't wait for someone else to do it for you.
Since COVID-19 has made congregate-setting shelters nearly impossible to practice social distancing, S:US relocated shelter residents to hotels over the summer. This means that S:US is able to maintain safety measures and sanitation guidelines. Most residents are assigned to one hotel room for two persons. At first, we didn't like the change, but we have adjusted. We feel safer in the hotels. Being here has motivated us to look for housing and find jobs so we can be ready to move on.
Our Journey to Stability and Recovery
We're all in different places in the recovery process. Recovery means different things to different people. For most of us, recovery is about achieving the quality of life that makes each of us happy. It's also about reclaiming the life that we lost when we became homeless. Luckily, S:US is there to support us. They help break down barriers and open doors on our path to recovery.
When you have to move around, it's difficult to form relationships. Each place we have been, we get asked the same questions over and over again. Each time we have to start over.
"It's the same basic psychiatric questions over and over… I hear that and shut down. Where is my progress going? It feels like I'm at a stop sign. It's frustrating. It makes me want to go get a bottle or get drugs. We need a better tracking system to share basic history for mental health so that people understand where you are. Everybody's always starting over and it messes with my mental health," said Kareem.
We worry about the city displacing those of us who are in shelters. Just look at what's happening at the Lucerne hotel right now. Moving around in the shelter system makes it even harder to achieve stability and recovery.
Thanks to S:US
One of us says that S:US' Assertive Community Treatment (ACT) team helped put him on the right track. ACT teams deliver comprehensive mental health treatment to individuals who have a mental illness that seriously impairs their functioning in the community. Serving those whose needs have not been met by traditional clinic-based approaches, this innovative, recovery-oriented intervention delivers treatment to people in their homes, shelters, parks and anywhere else they happen to be living, engaging them in a sustained relationship that leads to recovery.
"The ACT team helped me control my behavioral health challenges and live a stable lifestyle. I took my medication and was highly motivated to find housing. The entire S:US Social Services team helped make sure I was on track towards moving out. That process took two years because there's a waitlist. I ended up getting a one-bedroom apartment. I think two years was pretty quick. Some people take five years. I got in and out very fast," said Isaiah.
We also appreciate our case managers and peer specialists and the support S:US has provided with medication and healthcare.
Toward a Better Future
No one wants to be homeless. It's a situation that is very difficult. We're thankful to S:US and the caring staff for their support and compassion, and for serving people like us. We each hope to have permanent housing and stable employment in the future. One of us hopes to get his daughter back. One of us wants to have a house with our kids in New Jersey.
"I want to forget my time in the shelter, just get my driver's license and drive out of state. I want to have a house on a little bit of land. I see open space and a front porch with a rocking chair… a backyard without a fence. That sounds peaceful," said Kareem.
---