Urban Farmers Reap Food, Skills And Jobs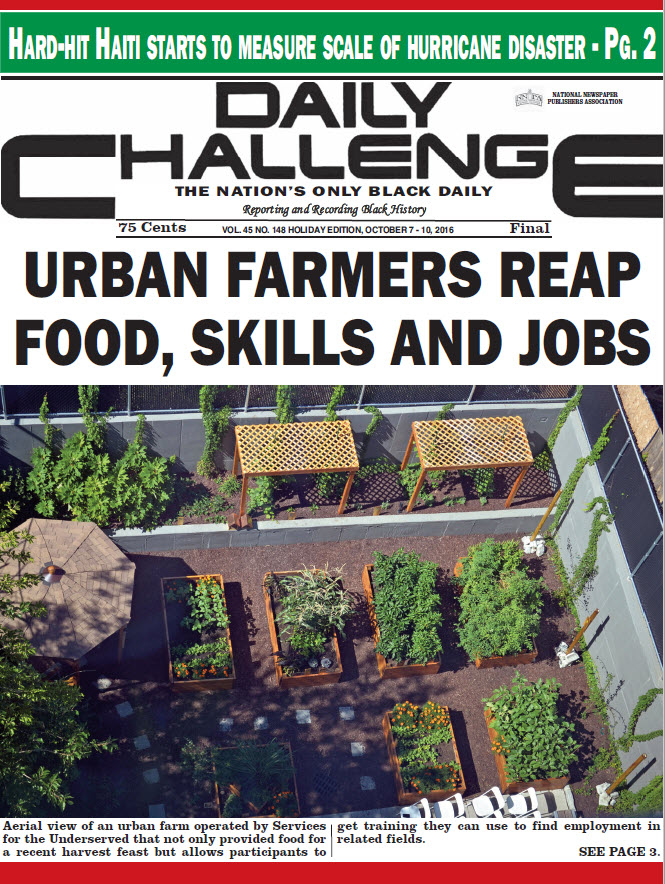 S:US' September 23 Harvest Luncheon hit the front page of the Daily Challenge newspaper.  Click on the picture below to read the full article.
---
Source:  Daily Challenge
by Causewell Vaughan
Urban farmers got to taste the fruits—and vegetables—of their labor with a special meal prepared and served by persons with developmental disabilities.
The event was the sixth annual Harvest Luncheon sponsored by Services for the Underserved (S:US), a non-profit organization that's been serving city residents since 1978.