Daniel Holzman Cooked For Urban Farms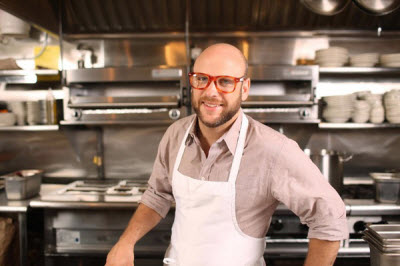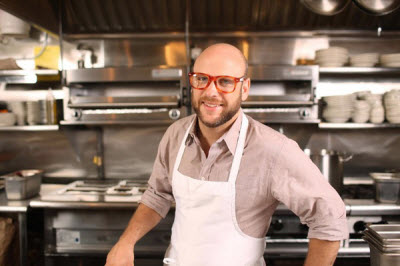 Chef Daniel Holzman of The Meatball Shop joined a team of New York's greatest chefs to prepare succulent hors d'oeuvres before a 5-course meal at our May 18 Dinner For A Better New York to help raise funds for S:US Urban Farms.
Daniel started his cooking career at the age of 15 at Le Bernardin in NYC. He then attended the Culinary Institute of America with a full scholarship from the James Beard Foundation. Prior to graduation, Daniel accepted a position at the soon-to-open Palladin in New York City under Chef Jean-Louis Palladin and six months later moved to Las Vegas to fill a vacancy at Jean-Louis' his flagship restaurant, Napa. After a 10-year culinary journey through some of the West Coast's finest restaurants. Daniel stepped into his first management role as chef of the organic bistro, Axe, in Venice, Los Angeles and a year later became executive chef at the Inn of the Seventh Ray, a 250-seat restaurant in the Topanga hills.
In 2010, Daniel returned to his native NYC to team up with his childhood friend Michael Chernow and debut The Meatball Shop in New York City's Lower East Side. The mix-and-match menu of meatballs, served in a warm and convivial environment, was an instant hit. Four more locations of The Meatball Shop—in Williamsburg, the West Village, Chelsea and the Upper East Side—opened in quick succession. Daniel also co-authored The Meatball Shop Cookbook, which was published to much acclaim in 2011.