Day Hab Participants Learn Technology Skills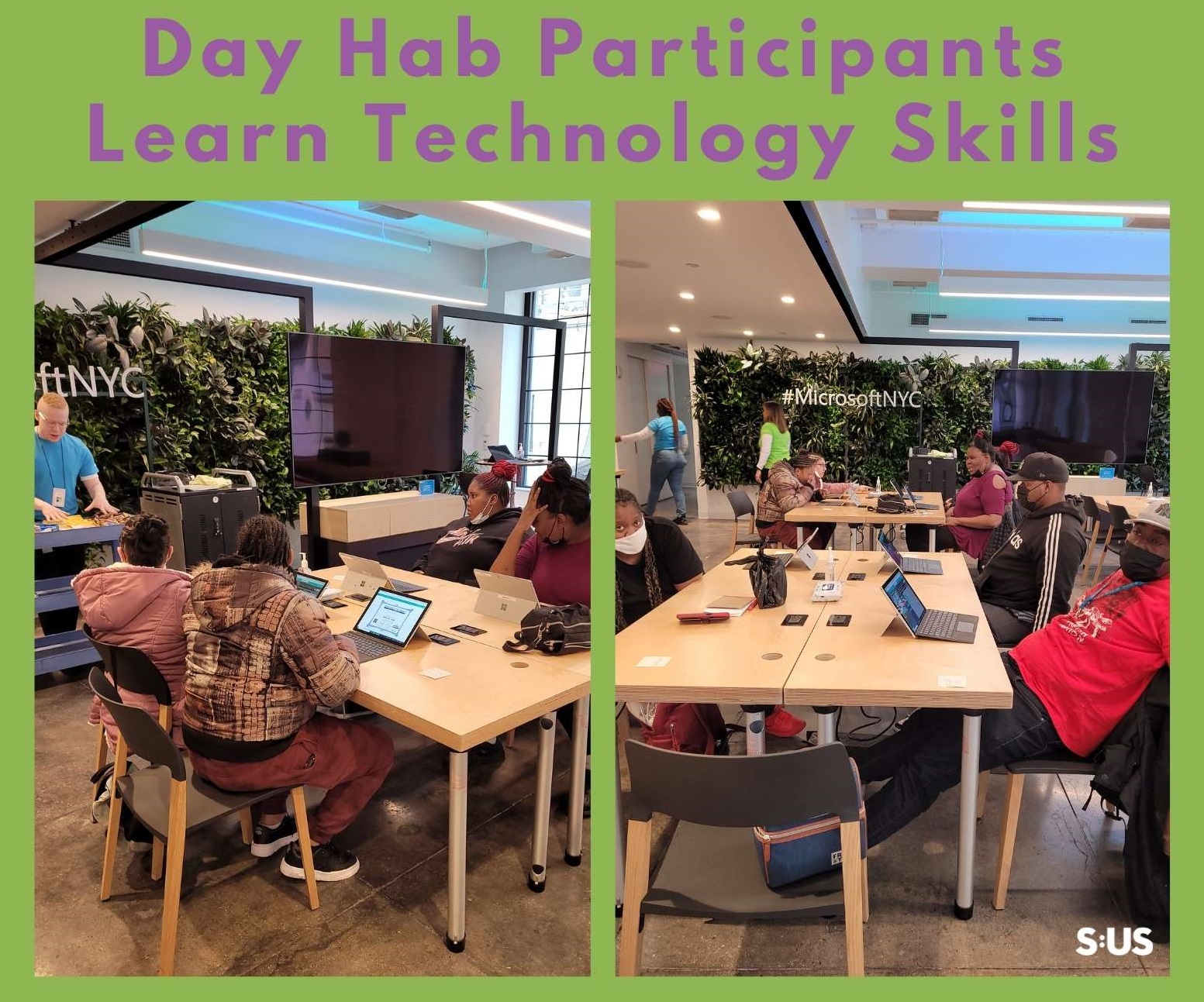 Photo credit: S:US
March is Developmental Disabilities Awareness Month. Throughout the month, we will celebrate and feature stories from the people we support. We believe that with the right set of supports, people with intellectual/developmental disabilities (I/DD) can live in, work in, contribute to, and participate in the community.
People supported at our day habilitations in Manhattan and the Bronx are participating in a training program at Microsoft Office's corporate headquarters. The engagement, which runs on a weekly basis for two hours, teaches adults with I/DD how to learn Minecraft coding and how to play X-Box games. There are three skilled Microsoft Office trainers who are guiding the participants in building their computer skills while also making the experience accessible and fun. Each participant has access to a computer. For Minecraft coding, each individual creates instructions for the computer character to move, then they press play and run the program to ensure their instructions worked all the way through to the end. The training program teaches participants step-by-step instructions while engaging in innovative technology.
Hear from some of them –
"I like everything about it. It's cool! We learn coding to give structure to the computer."
– Daymont

"It was hard and complicated in the beginning to put the steps in place and I felt frustrated, but with patience and support, I was able to move to the next level."
– Mary

"I like the coding and the challenge of it. I like to learn. I also like the X-Box games portion. I like seeing our faces on the screen like real live gaming experiences. The setting is good too, the lights are dimmed and it feels like a high-tech environment."
– Alisha
We're grateful to our staff and the Microsoft Office training team for supporting adults with I/DD in increasing their technology skills!