De Blasio Introduces IDNYC Veteran Card And Benefits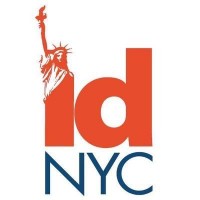 (TheForumNewsGroup.com) — The city's popular municipal identification program is expanding.
Mayor Bill de Blasio on Tuesday announced the introduction of a veteran designation to the IDNYC card along with a series of exclusive benefits for such cardholders.
In addition to the benefits package that comes with an IDNYC card, veterans receive additional exclusive advantages with the designation, including: free membership at the Intrepid Sea, Air and Space Museum—IDNYC card-holding veterans who sign up at museum before July 4, 2016, will receive a free individual membership for one year; enhanced access to veteran-specific services at the city Department of Small Businesses Services; discounted membership in Veterans Advantage—applicants can register online to receive a free one-year digital plan membership and other benefits; and discounts through the Queens Chamber of Commerce's Queens Vets program.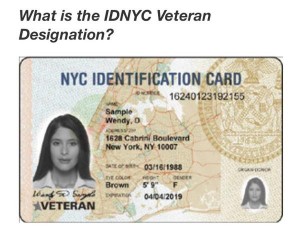 "We're committed to providing the best services and support to our city's veterans, and that includes IDNYC," de Blasio said. "By taking advantage of this card, New York's veterans can gain access to a host of benefits that are available to all city residents, as well as a number of services designed specifically for our veteran cardholders. I'm proud to expand this historic program to those who have done so much to make our county—and our city—a land of equality, acceptance and opportunity for all."
The city also announced the opening of three pop-up enrollment centers at veterans' service locations in Queens, the Bronx, and Manhattan to ease access and expand awareness of the card and its benefits to those who have served in the armed forces. In addition, the city will open temporary enrollment centers in Brooklyn and Staten Island.
The three new pop-up enrollment centers are located at: Mission Continues in Manhattan, Services for the UnderServed in Queens, and the U.S. Department of Veterans Affairs James J. Peters VA Medical Center in the Bronx. Veterans can also apply for a veteran-designated ID card at any of the 28 IDNYC enrollment sites citywide.
"NYC is home to more than 220,000 veterans. Now they can be recognized with #IDNYC!" City Councilman Eric Ulrich (R-Ozone Park), chairman of the Veterans Affairs Committee, posted to Twitter on Tuesday.
According to the administration, as of early June, 500,000 appointments had been made for the IDNYC card, and approximately 250,000 cards were issued. For more information about the IDNYC veteran designation, visit nyc1.nyc.gov/site/idnyc/benefits/benefits.page.