Dedicated Volunteers Make a Huge Impact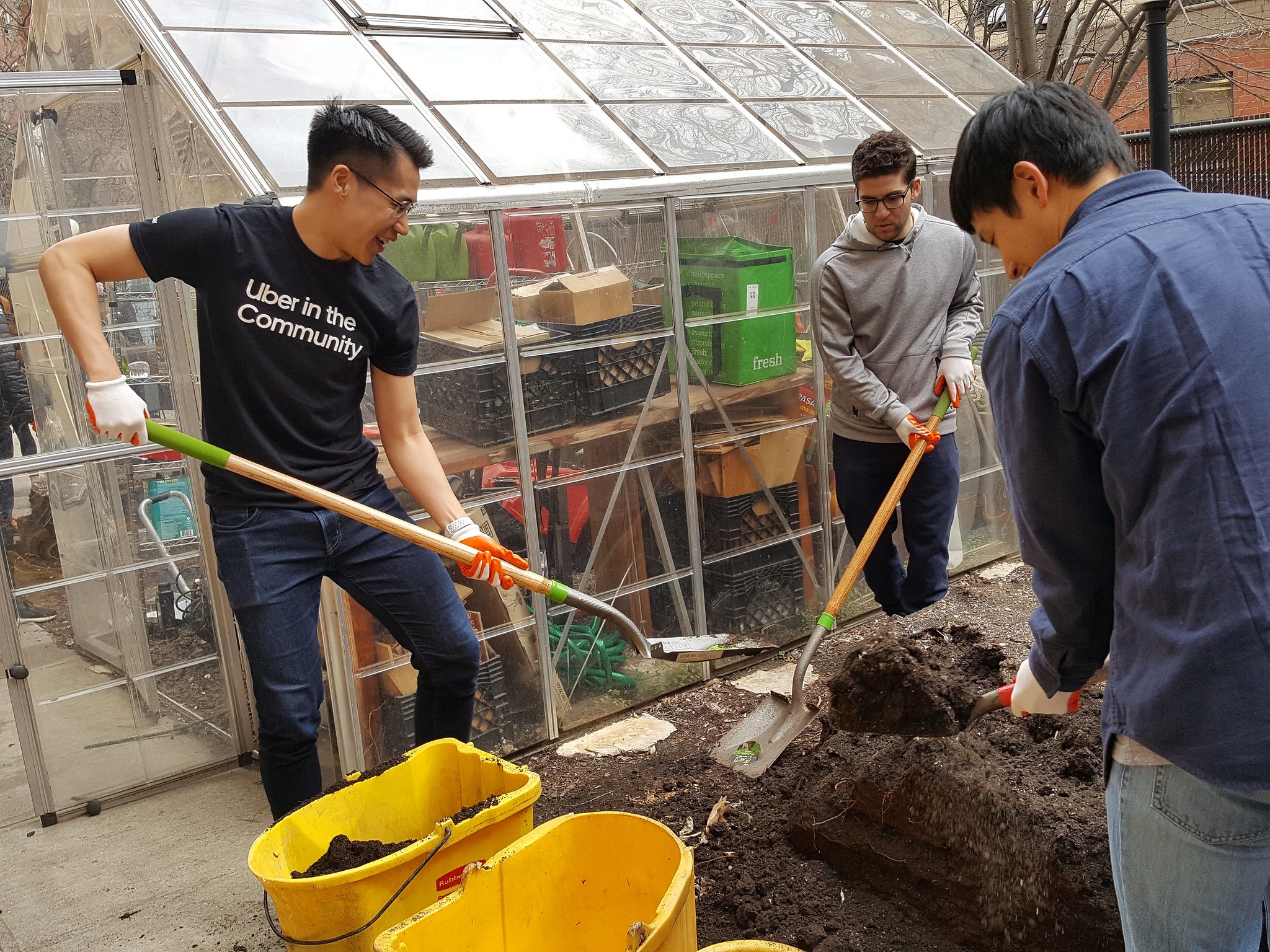 Photo credit: S:US
April is National Volunteer Month, dedicated to honoring all of the volunteers in our communities and encouraging people to volunteer throughout the month. S:US recognizes the importance of volunteering and honors the significant contributions that volunteers make by generously sharing their time and talents.
Our dedicated volunteers enhance S:US' ability to serve individuals in a myriad of ways. In addition to the skills that they bring (from teaching small yoga classes in our residences, or administrative support at our clinics, to cooking in our shelters), they build relationships and expand the support system and social circle that many of the people we serve need.
Katherine is our newest volunteer. She lives near one of our programs and regularly sees our individuals in the neighborhood. Similar to many people during this time, Katherine was looking for a way to give back. Her curiosity led her to volunteering locally with S:US. Katherine spends her Saturdays at Montrose, a residential treatment program in Brooklyn. At first, she helped the staff with whatever was needed as a way to build trust with the residents. Eventually, Katherine led a group of recreational activities, such as board games. Working for Peloton, Katherine has an interest in health. She plans to lead some exercise groups and possibly a smoking cessation group. 
"I was surprised by how thoughtful and kind the staff are at Montrose. They really do a lot. The residents have all been welcoming to me. Everyone is really inspiring. The staff go above and beyond to take care of their clients and encourage them to remain positive and do better," said Katherine.
Residents at S:US supported housing sites volunteer to help each other too. "We have an S:US cooking class, and I help residents learn how to cook because I'm a chef. Also, we have a garden so I help residents learn to eat healthy. We have people with diabetes, cancer survivors, and other underlying health issues. Everybody can learn how to cook. It melts my heart," said Rhonda. "I've also learned horticulture — so now I know how to do all these things on my own. I've learned how to grow things from seeds and watch them flourish. It's beautiful! Food tastes better grown from the ground. It's fresher. I've learned a lot." 
For more than 10 years, hundreds of teams (corporations, churches, mosques, and friends) have volunteered at our programs throughout the city. These teams bring the people power for one-day projects. They leave the physical evidence behind in the growth of our Urban Farms programs sites, the thousands of wrapped gifts, the fresh coats of paint at many of our facilities, the number of meals served, and so much more.
Our residents appreciate the volunteers! "The volunteer groups are nice. There are different ones — people who work at banks, church volunteers, etc. It's nice for other people to see what we're doing. (They help out a lot.) Volunteers help us maintain and beautify our garden and backyard space. We have a gazebo in the backyard, bins, different plants, bird feeders — different birds come throughout the season, like blue jays, sparrows, and once a swan," said Rhonda.
Many of the teams that had to cancel in 2020 are coming back, along with some new teams. Throughout spring and summer, most of our team projects are in support of our Urban Farms program. 
---