Developers Welcome New Residents To Jerome Court Affordable Housing Property At 1769 Jerome Avenue In The Bronx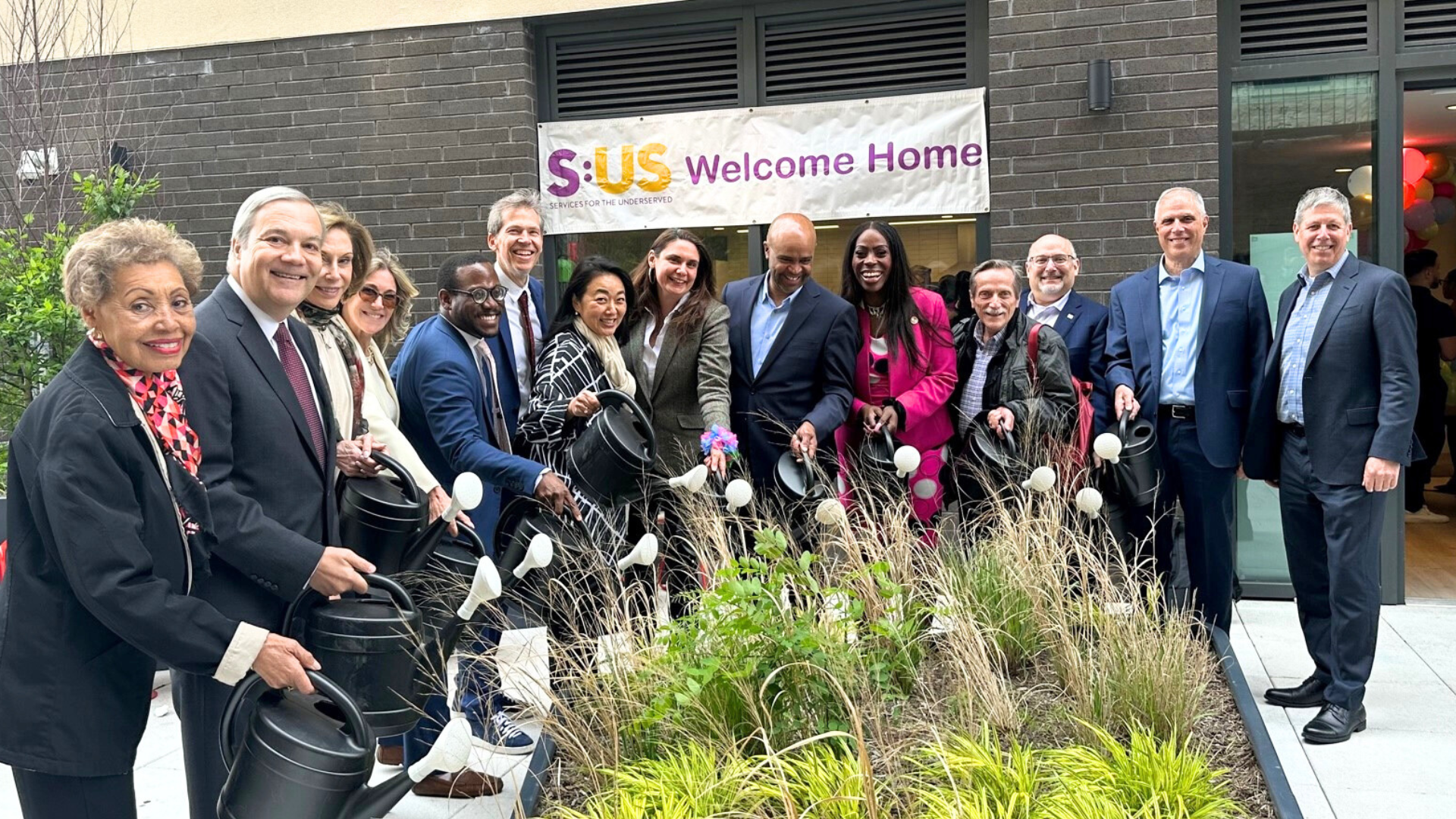 May 29, 2023
New York YIMBY
By Sebastian Morris
Bronx Pro Group and Services for the UnderServed recently welcomed the first wave of residents to 1769 Jerome Avenue, a newly completed affordable and supportive housing property in the Morris Heights section of The Bronx. Known as Jerome Court, the 16-story building comprises 175 apartments, including 105 supportive housing units, 69 affordable housing units, and one superintendent's unit.
The supportive housing component is specifically designated for formerly homeless individuals and families leaving the New York City shelter system. There is also a 7,000-square-foot retail component on the building's ground floor, which has already been leased to several small businesses.
Amenity spaces include a communal lounge, a landscaped patio, a shared laundry room, and a fitness center. Services for the UnderServed will also provide on-site social services and 24-hour security.
"This project is a model of collaboration between private, public, and non-profit sectors to change the housing opportunities of New Yorkers in a meaningful way and invest in communities and neighborhoods," said Perry Perlmutter, interim president & CEO, Services for the UnderServed. "We are so grateful to all of our partners involved in this project and are thrilled to welcome these residents home."
The new development was financed through a combination of capital subsidy through New York City's HDC's Extremely Low and Low-Income Affordability program, HPD's Supportive Housing Loan Program, Tax Exempt Bonds, and the Federal LIHTC. Private financing included support from TD Bank and Enterprise. The supportive housing units will receive NYC 15/15 HRA subsidy for social services and matching rental assistance from HPD to cover operating expenses.