Direct Support Professional Recognition Week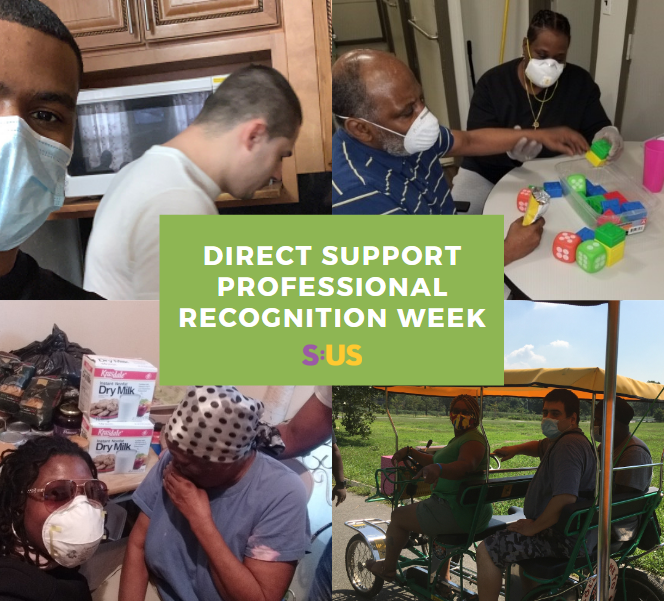 Photo credit: S:US
Happy Direct Support Professional Recognition Week to the Direct Support Professionals (DSPs) at S:US and everywhere! This week, September 13-19, is a tribute to the essential workers who are the heart and soul of supports for people with disabilities. We honor their commitment, dedication and courage for the heroic work they are doing on the frontlines.
Direct Support Professionals help people with disabilities with essential daily functions, medication, nutrition recommendations, domestic chores, understanding COVID-19 safety, and keeping their spirits up with fun activities (like music, games, and art). DSPs help people learn how to do things for themselves.
Our heartfelt thanks to S:US Direct Support Professionals!
Please view photos of our incredible DSPs below.