Disability Employment Awareness Month: Reaping Fruits Of Labor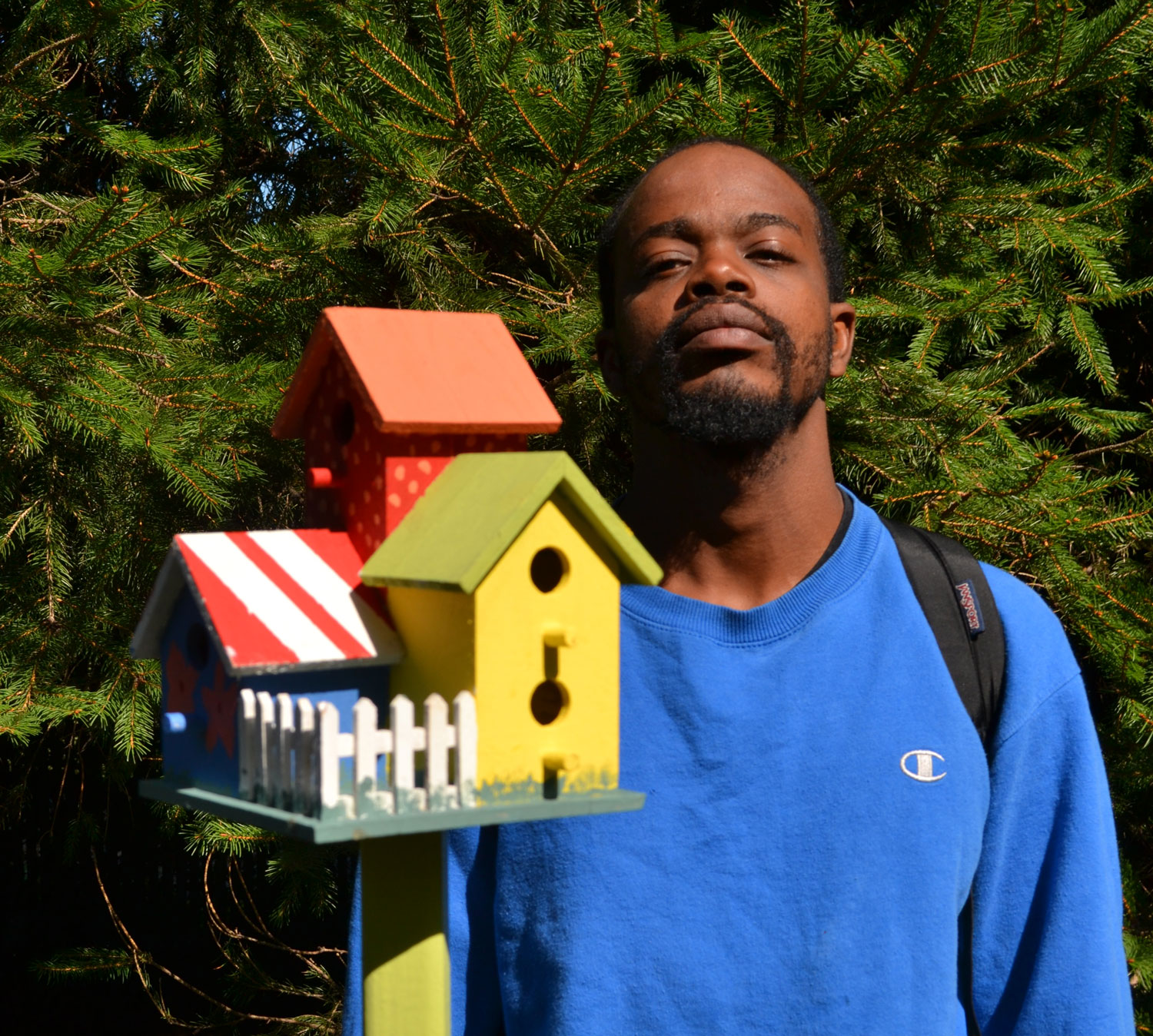 Phill-CayenneAsk Phill Cayenne, and he'll tell you he has found his calling through urban farming. A tenant of Avenue J, one of S:US' residences for individuals with developmental disabilities, Phill works part-time as an S:US Urban Farms Assistant. As a member of the 20-person Urban Farms team, he plants, tends, and harvests organic produce which is then shared amongst the residents. In the past three years, Phill's dedication to the urban farms has contributed to its expansion by helping to increase the number of S:US sites with farms and gardens and extending education and outreach efforts to other individuals served by S:US.
Based on Phill's valued contribution to the farms, as well as S:US' commitment to Phill and the other paid urban farmers, S:US' Urban Farms Initiative has been recognized as a Non-for-Profit Business Employer of the Year by the New York State Office for People with Developmental Disabilities (OPWDD).  The initiative was recognized for demonstrating a commitment to workforce diversity by creating meaningful job opportunities for individuals with developmental disabilities.
As we honor Disability Employment Awareness Month, S:US celebrates this recognition and the contributions of Phill and his peers who also work at S:US' farms and in the community. For Phill, the Urban Farms is an opportunity to re-enter the world of work and gain more independence, and it has triggered his strong work ethic and leadership.
This year Phill led the design and installation of a rice paddy—only the second in New York City—and the construction of a new shed and gazebo at S:US urban farms in Brooklyn, while also supporting all of S:US' farm and garden spaces throughout the city as part of the Mobile Urban Farms Team. Throughout the year, Phill is a Teaching Assistant for cooking and horticulture workshops for individuals residing with and served by S:US programs. Soon, the rice Phill and his peers harvest in the paddy will be used for a group demonstration at S:US' Marcy Hart residence in the fall, when individuals will learn harvesting techniques and cooking skills.
"Phill's rapport with his peers has made him a valued and recognized member of the S:US Urban Farms community," said Michael Hollis, S:US Urban Farms Manager. "I'm very proud of his personal development on the job over the past year, as he maintained his ability to work independently while also becoming an excellent team player."
To help promote urban farms activities, Phill assists with the production of the monthly Urban Farms webcast in which he interviews farmers and helps edit video. The series, co-hosted by Hollis and other urban farmers, features testimonials, farming tips, and updates on S:US' farms. The webcast is shared with all S:US supporters and has helped raise the visibility of the impact Phill and his peers have made on S:US' urban farming efforts.
Now that Phill has worked part-time for three years, he is ready to pursue additional employment. While Phill looks for a second job to increase his financial independence, he is also studying to earn his GED. Given the new skills he's learned through his participation with S:US' urban farms and his natural leadership, Phill is on a path toward success.