Domestic Violence Awareness Events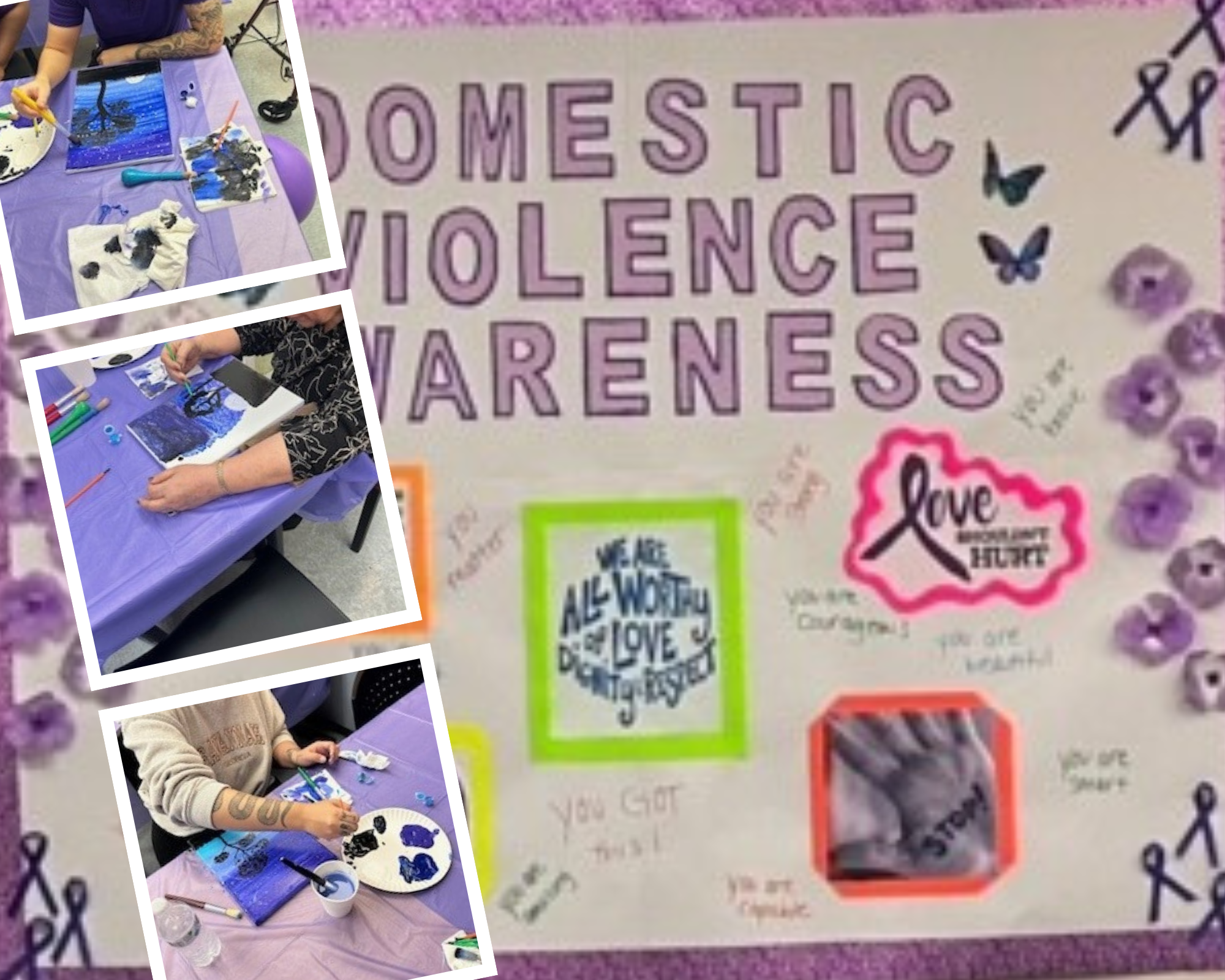 S:US operates two domestic violence shelters in New York City, offering respite and sanctuary for women, men, and their children who have experienced domestic violence (DV). We provide counseling and a place where individuals and families can feel safe and secure so they can rebuild their lives.
The event's theme focused on regaining power and control over survivors' lives by concentrating on new beginnings and manifesting the life they envision. The residents created vision boards for the life they want to manifest. Each vision board was created with personal photos, inspiring quotes, images, and art that not only showcased their vision for their future, but also reflected their personalities. During the event, residents connected with each other and began fostering relationships in a manner that was not only encouraging, but supportive. At request of residents, each presented their vision board and shared their life story, including their experiences as survivors of domestic violence.
A few resident sound bites:
"I liked being able to be creative. It was very therapeutic, and I liked talking to the other residents" – E.F
"Creativity! Socializing! Beautiful, yummy food. I am happy and full. I needed this!" – K.C
"The atmosphere, the food, the vison board giving me awareness about myself" – A.B
"Una de las cosas que más disfruto es la Convivencia aun cuando no habló el idioma siempre es Bueno conocer a las personas" – A.M
Thank you to our amazing staff for supporting the families in our shelters, stabilizing their lives, and helping them find permanent housing.
---