Domestic Violence Survivors Share Their Hopes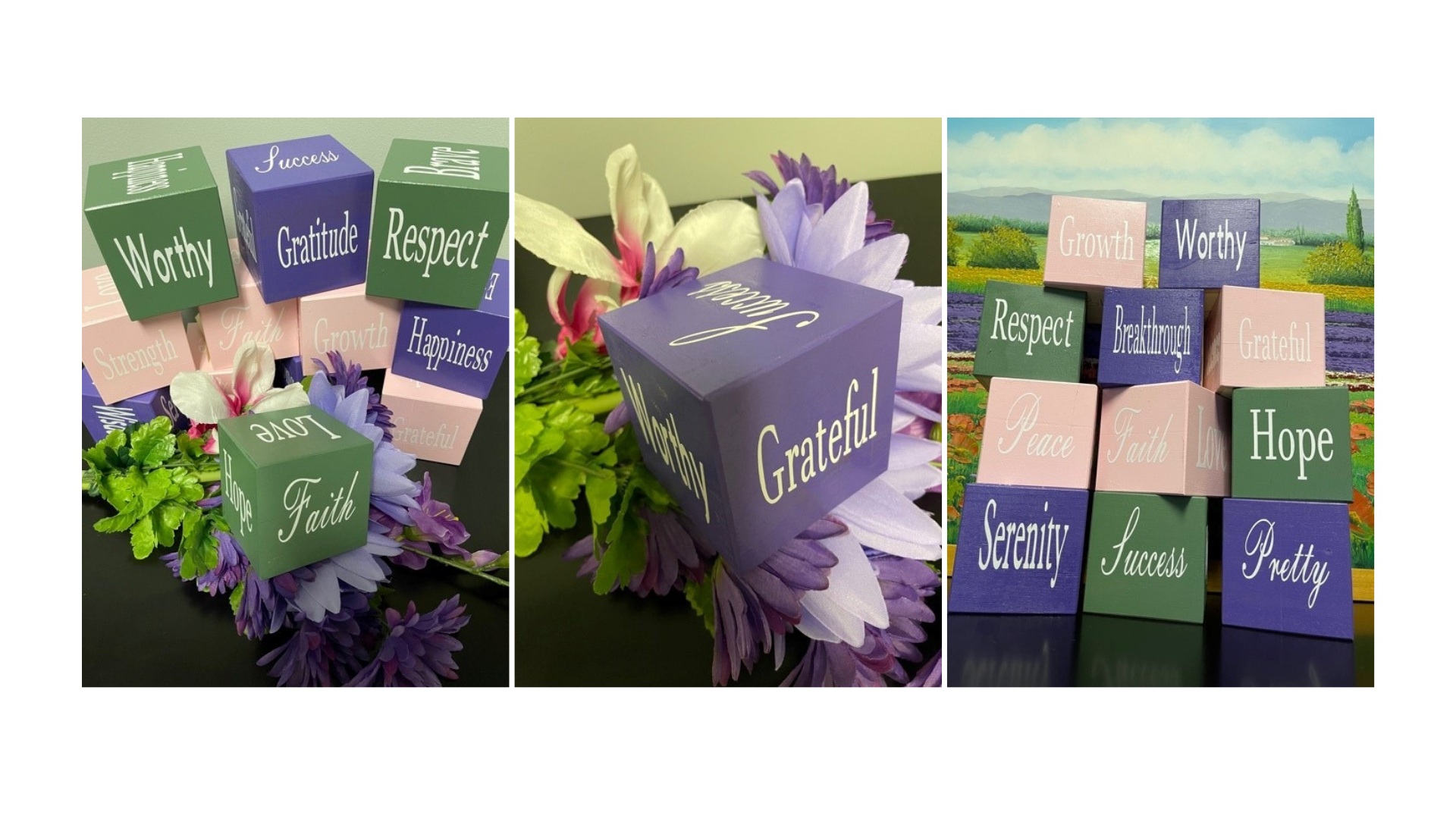 Photo: S:US
October is Domestic Violence Awareness Month. S:US operates two domestic violence shelters in New York City, offering respite and sanctuary for women, men, and their children who have experienced domestic violence. We provide counseling, supportive services, and a place where individuals and families can feel safe and secure so they can rebuild their lives.
We engaged domestic violence survivors in two activities: (1) we asked them to write a short letter or statement to their future self or provide a reflection of their accomplishments since breaking the cycle of abuse. The goal is to cultivate hope and healing with the knowledge that despite where they are now, they can always dream and build a future they envision for themselves; (2) we partnered with them to make personalized inspirational cubes that, when they leave the shelter, will serve as positive reminders and provide encouragement to keep moving forward and becoming change agents in their lives and on their journey towards a better life — for them and their children.
Hope by V. M.
Hope is being able to see that there is light despite all the darkness!
I got married and moved to Pennsylvania away from my family and friends. Shortly after, I found myself in an abusive relationship and was embarrassed to tell my family and friends. I found out I was pregnant but unfortunately with all the stress and pain I was enduring, I had a miscarriage and lost twin babies. He blamed me because I was fat. It took two years but with the grace of God I found out I was pregnant once again. I thought things would change but it didn't. My husband started saying I was not allowed to touch any food because I wasn't his family. This is when I realized I needed to get out of there. Eventually I got a hold of my family and they came and got me. 
My biggest priority now is my miracle baby, my beautiful daughter, who is about to be a year old. I couldn't be any happier. I tell her every day that I love her, she is beautiful and she is the love of my life. I will keep her safe.
I am now in a domestic violence shelter and am blessed to be around people who care about our best interest. I am still in the court process and I pray everything goes well. I would like to advise my future self to always remember where you came from and appreciate what you have. Always be proud of everything you've accomplished. You are going to raise your daughter to be a remarkable woman who is going to do great things. But most of all, never let anyone take away your light again. Stay strong, stay tough, shine bright, widen your horizons and soar. The best is yet to come.
Dear Future Self
First, I must say, I am proud of you. You are strong and everything you put your mind to, you have always accomplished. Life has its ups and downs. We just have to take some moments to give thanks. Know that you are not alone and you are not the first nor the last to be a victim of domestic violence. Do not look back on what happened. Look forward, continue to look forward and think positive. Every disappointment is a blessing.
Since I have broken the cycle of violence, I have been placed in a home where I was introduced to a program which assists victims of domestic violence. So far in the program, I have been doing extremely well. I have started to know the feeling of happiness again and I can see happiness in my children too. My family and I appreciate the love and kindness that I have been receiving. We are feeling safe and comfortable. 
Many thanks to S:US and its workers. They are like family. They see the potential in you so they will push you to be greatness. I am very much grateful
P.S. by M.
To every person who has gone through domestic violence and can't find
the light within them, it has always been within you. You are smart.
You are brave. You are enough. You deserve another chance in life. I love you.
Since leaving my DV situation I have accomplished:
Me siento mucho major. Duermo mas. Estoy mas tranquila, mas saludable, como mas y con mas deseo de vivir, con mas deseo de trabajar. (I feel a lot better. I sleep better, I'm calmer, healthier, and I'm even eating more. I have a desire to live my life now and I want to work.)


Feeling happier. I finally feel free. I want to start new with my son and I don't care if I have to start at the bottom.


I have accomplished a lot. I found the strength to stand on my own two feet. I've learned to manage my son's care better. I've mended relationships that were once broken by my abuser. I've accomplished independence.
Note to my future self: 
Consigue un trabajo major para ayudar a mi hija para la escuela de modelo y quiero tener un apartamento. (I will get a better job so I can help my daughter with her goals of being a model and I want to get my own apartment.)


I'm thankful that I chose to start anew.


You are not your parents. You are not your ex. You are you. You deserve every single bit of happiness this world gives you. You broke a generational curse. Your past does not define you.
Thank you to our S:US staff for supporting the people in our domestic violence shelters and helping them find stability and permanent housing.
---