East New York project with 634 affordable apartments advances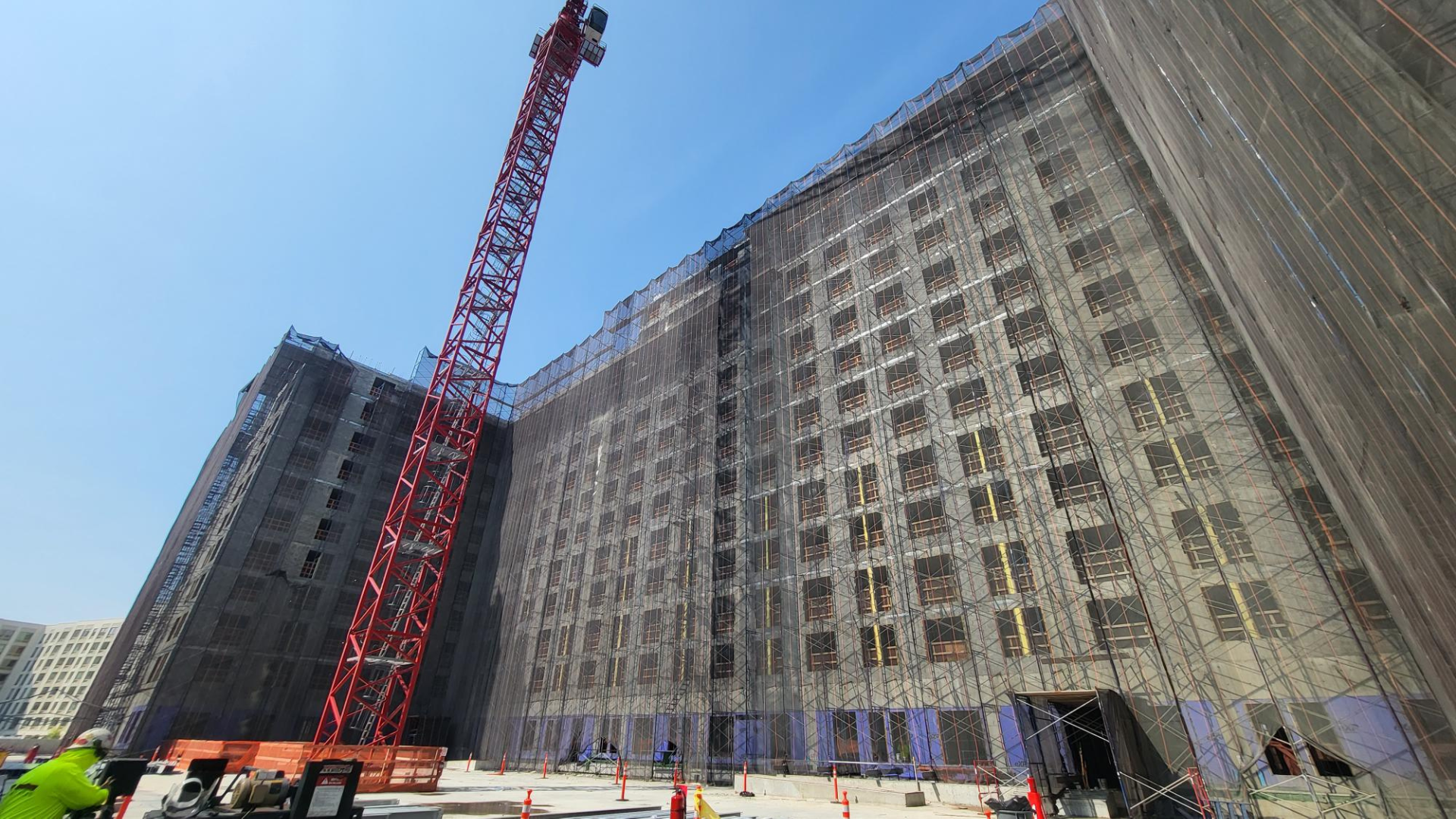 Photo: S:US.
October 23, 2023
The Real Deal
By Orion Jones
The second phase of a massive affordable housing project in East New York, Brooklyn, is moving forward with 634 apartments planned.
L+M Development Partners, chaired by Ron Moelis and run by Lisa Gomez, will build two 14-story buildings at 895 Erskine Street and 888 Fountain Avenue, according to Department of Buildings records.
The $1.2 billion state-backed development, dubbed Alafia, will create 2,400 apartments over six construction phases on the former grounds of the Brooklyn Developmental Center, a 27-acre campus once used to institutionalize severely mentally ill patients.
The 2.5 million-square-foot project's first phase of 576 apartments broke ground last December; tenant move-ins are expected to begin in January 2025. L+M is partnering on the project with Harlem-based Apex Building Group, Services for the Underserved and Brooklyn nonprofit RiseBoro Community Partnership, run by Scott Short.
The development is adjacent to Gateway Center, a 1.2 million-square-foot shopping mall owned by the Related Companies, and about a mile and a half from an area of East New York that was rezoned by the de Blasio administration in 2016.
Despite its proximity to a Dunkin Donuts, Buffalo Wild Wings and Five Guys, the development was inspired by so-called blue zones — areas where vegan diets, exercise and friendship are thought to extend lifespans, the New York Times reported.
Rents at the large development will be capped at 30 to 80 percent of New York City's median income, about $42,000 to $113,000 for a family of four. Fears (and hopes) of gentrification of what has long been Brooklyn's poorest area have not been realized, in part because its outgoing Council member, Charles Barron, opposed any market-rate housing.