Eric Korsh Cooked for Urban Farms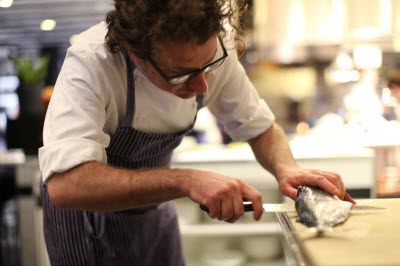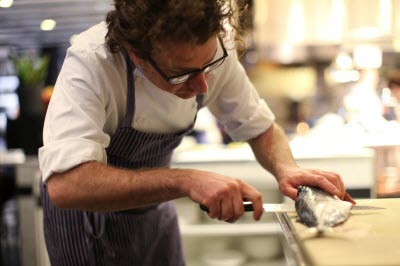 On May 18, Eric Korsh joined a team of New York's greatest chefs in preparing tasty hors d'oeuvres before a 5-course meal at our Dinner For A Better New York to help raise funds for S:US Urban Farms.
Originally from Long Island, New York, Eric entered the hospitality industry when he was in the 9th grade as a dishwasher at a Japanese restaurant and then as a line cook at a local diner. He gained experience at several acclaimed New York City restaurants before moving across the country to California where he opened his own restaurant, Eloise, and began to develop his distinct style of rustic farmhouse cuisine.
While in California, Eric was named 2009 Rising Star Napa Sonoma by Star Chefs and Rising Star of 2009 by San Francisco magazine. In 2009, Eric returned to New York City, where he soon became Executive Chef of the Waverly Inn. Two years later, he opened Calliope, which was named one of '12 Restaurant Triumphs of 2012′ by Pete Wells in the New York Times.  In April 2014, Korsh was named Executive Chef of North End Grill and six months later, the restaurant earned Two Stars from the New York Times.