Evening of Opportunity Raises More than $550K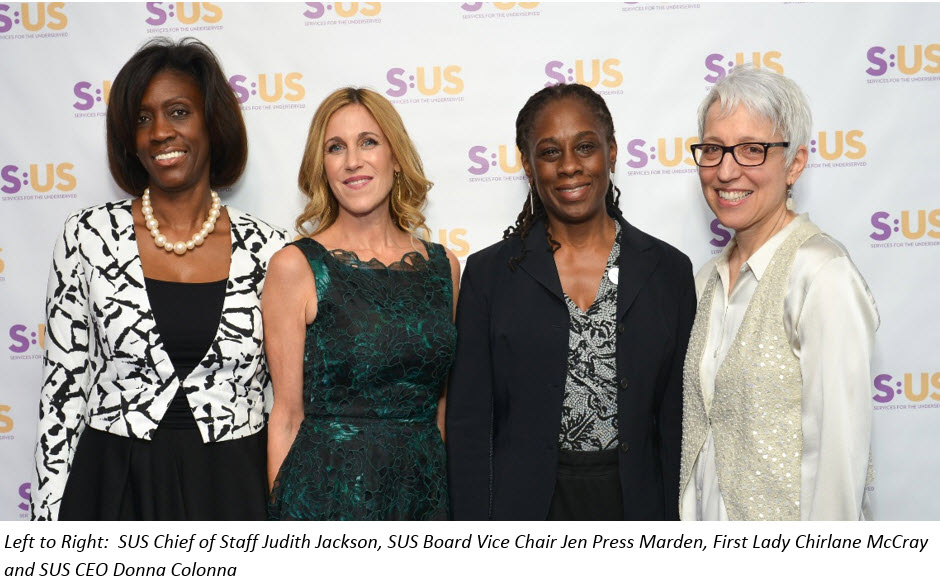 "Engaging!" "Exciting!" "Exactly where I wanted to be!"  This was the sentiment expressed by those in attendance at the Evening of Opportunity hosted by Services for the UnderServed (S:US).  First Lady Chirlane McCray was among the nearly 300 guests from the civic, business and philanthropic communities who filled the historic Weylin B. Seymour's in Williamsburg, Brooklyn.  The evening featured opportunities to support S:US' services with a special focus on services for individuals with autism, the homeless and veterans.
The fundraising dinner honored former S:US Board Chair and entertainment attorney Andrew Hurwitz along with S:US' Person of the Year, Valerie Stanback.
About the honorees: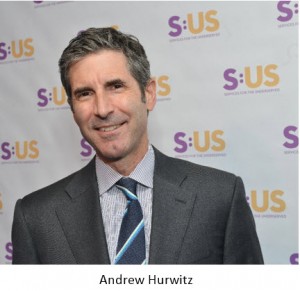 While serving as S:US Board Chair, Andrew Hurwitz oversaw the organization's phenomenal growth to $185 million over a span of three years.   Andrew is a partner in the Entertainment Group at Frankfurt Kurnit Klein & Selz.  He has represented award-winning entertainment talent and leading media companies for almost 20 years, and is widely considered one of the nation's top film and television industry lawyers.  Upon receiving his award, Andrew shared, "My experience with S:US has caused me to leave behind the baggage of cynicism that I brought with me.  Evident from the start was the selfless dedication at all levels of the organization that staff bring to the people they serve.  It is truly remarkable and inspiring.  S:US has renewed my faith in the human spirit.   Through my work with S:US I have come to believe in the power of community to lift the individual, and in turn, each individual's responsibility for the community."
B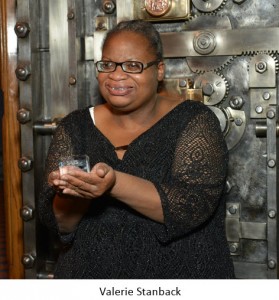 eing named S:US' Person of the Year is a tall order but Valerie Stanback exemplifies the best of who S:US is and what we do.  Valerie is not someone who lets her personal challenges hold her back from achieving her goals.  Her resilience and fiery passion for urban farms, her love of life and her volunteer work delivering meals to homebound elderly people qualified Valerie to be honored this year.
In her remarks, S:US CEO Donna Colonna said, "The enormity and complexity of the challenges before us can only be addressed if we build innovative, scalable solutions and if we are all driving in the same direction." She added, "By our action and advocacy S:US leads the fight for access to housing, employment, healthcare, and community. We fight to break down stigma, promote inclusion, diversity and fairness."
To see photos of the evening click here.