Everybody's A Winner!

"Never underestimate the power of dreams and the influence of the human spirit. We are all the same in this notion: The potential for greatness lives within each of us." – Wilma Rudolph, USA gold medalist in track and field.

Photo credit: S:US
After several weeks of chilly, gray skies it was touch and go whether the big day would take place as originally scheduled.  Fortunately, May 20 dawned bright and sunny and thanks to generous funding from guests and sponsors of the S:US Young Leaders Council (YLC) Spring Event, we were able to hold our 6th annual S:US Olympics in Astoria Park, Queens.
The S:US Olympics is our annual day of outdoor sports and fun for individuals who have intellectual/developmental disabilities (IDD) and their families. The Olympians, who hail from S:US residences and Day programs, enthusiastically took part in track and field events including the 100 meters, basketball, egg-and-spoon race, hula hooping and tug-of-war.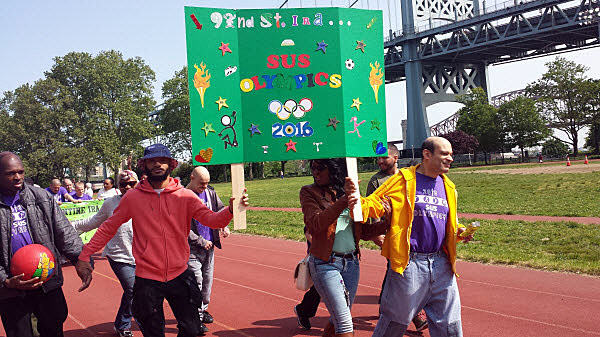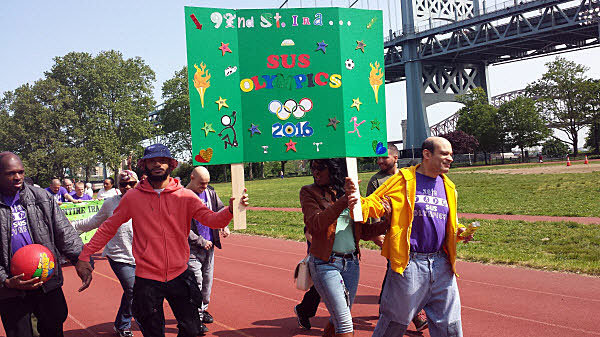 To kick off the competition Astoria park resounded to the majestic strains of the official anthem music from the Olympic Games.  Local residents watched as our athletes walked proudly around the track wearing sweats that represent their teams and displaying banners which represented their residences.


Click here to see more photos of this event.
Click here to learn more about the work S:US does with individuals who have intellectual/developmental disabilities.