Fluent Inc. Raises $59,000 At Charity Golf Tournament Benefiting S:US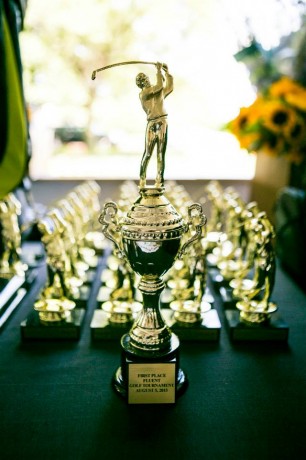 It was a beautiful day to tee off in Brooklyn when Fluent, Inc. hosted their 5th Annual Charity Golf Tournament on August 5, 2015 and by nightfall, the event raised a whopping $59,000, with net proceeds pledged to S:US!
The annual tournament was organized by Fluent Inc's Director of Compliance, Mohit Singla, who currently serves as the Vice President of S:US' Young Leader Council. Each year the tournament gathers brand, agency and digital marketing executives for a day of building awareness and fundraising to benefit a different charity. This is the second year that S:US has been the beneficiary of the tournament and this year's efforts were bigger than ever.
"A nearly sold out event, an attention grabbing raffle, and plenty of on course wager games have raised a record $59,200," said Singla. "We could not have achieved this record breaking
fundraising without the support of our sponsors and attendees." Singla also extended a special thank you to the record number of Fluent employees who stepped up to volunteer.
In the past year, Fluent ,Inc. has generously donated funds and volunteers to specific S:US initiatives including the annual Holiday Stocking Project and S:US Olympics. The proceeds from the golf tournament will benefit programs and services for the 25,000 individuals served by S:US, which was the "icing on the cake" after a fun day of golf, according to Fluent Inc's President, Matthew Conlin.
"With over 150 golfers and volunteers, Fluent's 5th Annual Charity Golf Outing was a smashing success," Conlin said.  "Now that the bar has been set so high, I am very excited to see how they top themselves next year!"
S:US would like to thank Fluent Inc. for organizing such an amazing event as well as the following sponsors who have given generously in support of our programs and services: Ad Jump, AdMonster by LeadID, Adscend Media, All Inbox, Aramis Interactive, Bank of America, Brite Verify, Broadview, Digital Branding, Digital Media Solutions, Fosina, Laminar, LifeScript, Morgan Stanley CC, Mundo Media, Q Interactive, SBG Media, Withum Smith, YTZ, Zeta Interactive.
For more information about Fluent Inc. visit www.fluentco.com.
See pictures from the 5th Annual Fluent, Inc. Charity Golf Tournament here.