From Food Desert To Gastronomic Abundance: Urban Farmers Celebrate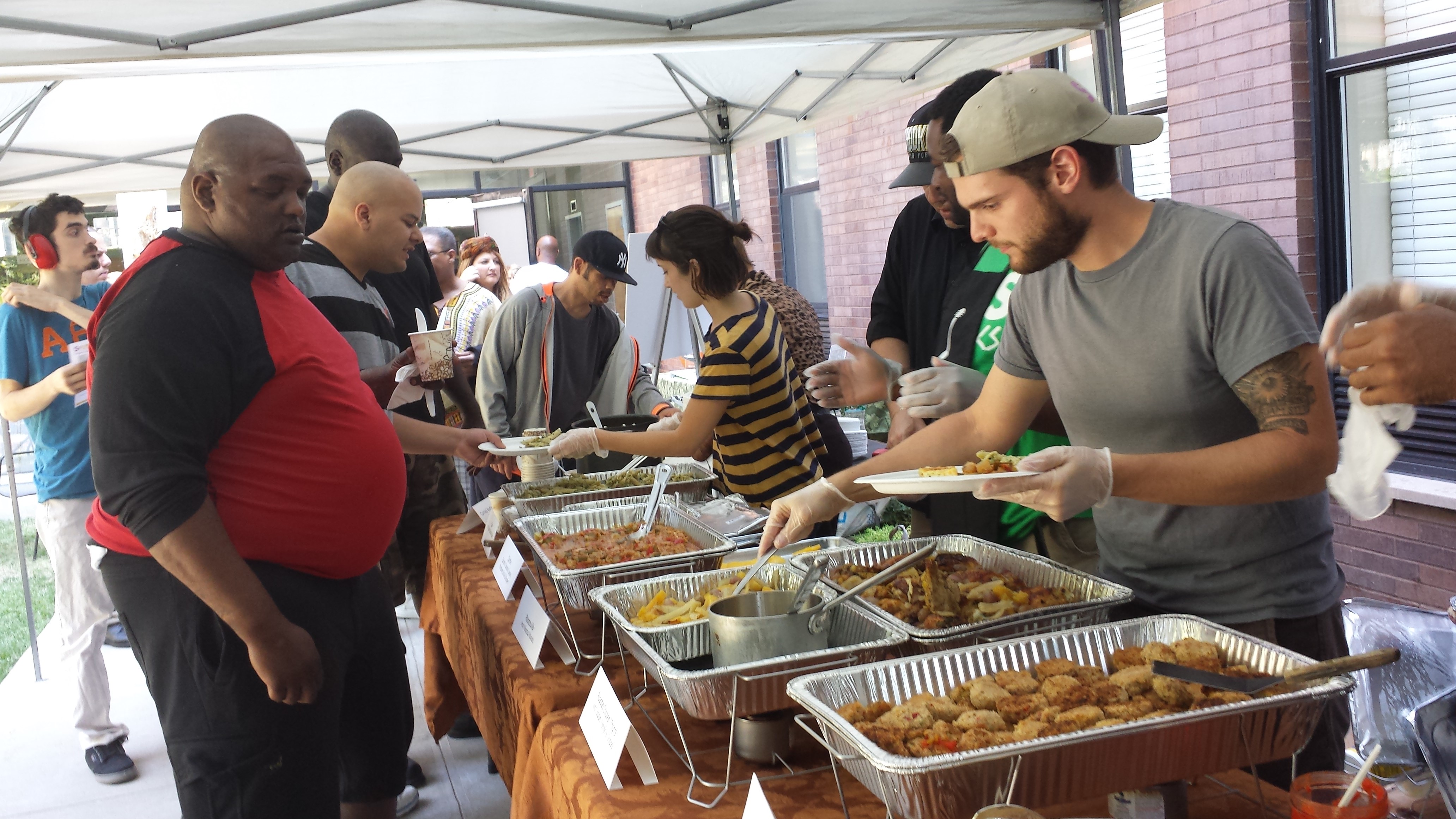 Services for the UnderServed (S:US) has put a lot of dirt under people's fingernails. At its Fifth Annual Harvest Luncheon held September 18, formerly homeless veterans, people with behavioral health challenges and people with developmental disabilities served by S:US had a chance to show off how hard work can lead to good food.
As part of S:US' Urban Farms, residents of S:US have the opportunity to experience the true meaning of enjoying the fruits of their labor as they showcase the organic produce they planted, tended and harvested. Urban Farms is about so many different things: it's about health, eating right, community and economic self-sufficiency—having a job and building a business together in the community
At the Luncheon, attendees toured the community farm space, visited the market table and learned about training opportunities in horticulture, landscaping and food services – all critical steps on the journey S:US urban farmers take to securing competitive employment.
S:US Urban Farms are located in 25 sites across New York City including three rooftop gardens, six community farms and a mobile crate-growing project. And S:US currently employs 25 of its participants as paid, part-time staff working as landscapers and peer educators.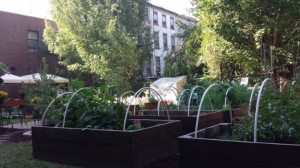 Urban Farms is on rooftops, terraces and backyards…about 90 per cent of what is grown gets distributed to the S:US residences, about 10 per cent is being used for cooking and nutrition workshops and is going to the general public."
August was the first time S:US took part in a farmer's market making our produce and products such as honey, herb bundles and the S:US cookbook available for sale to the public. From beekeeping to rice cultivation, S:US Urban Farms offer innovative programming unique to the field of therapeutic horticulture. And from Manhattan's High Line Park to the Brooklyn Botanic Garden our Farms provide part-time employment, apprenticeship and volunteering opportunities in landscaping, urban agriculture and peer education. A major grant to S:US is helping to fund a job-readiness initiative which gives participants training and real-world experience in urban agriculture, horticulture, and food services.
No other single endeavor has done so much for so many; lifting self-esteem, lowering blood pressure, teaching healthy eating habits, developing job skills and changing food deserts to fertile farms. And with savory and sweet offerings on the Luncheon menu, reflecting the season's bounty, the Harvest Luncheon truly brought it all together.