Home Depot Rolls Up Its Sleeves for Veterans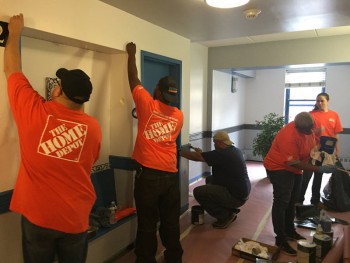 If you happened to stop by the S:US Knickerbocker Residence for Veterans in Brooklyn on Dec. 2 and 3, you might have been surprised that the main color you saw was bright orange and not camouflage green.
The orange t-shirts were worn by 113 enthusiastic Home Depot employees from the five boroughs who took time out to be part of Team Depot.  The team spent two days priming, prepping and painting the hallways of this five-story which transitional home that helps formerly homeless veterans reintegrate into the community. The volunteers even took the time to rake the leaves in the backyard and fix the loose basketball hoop so that veterans could enjoy their recreational time without fear of accident.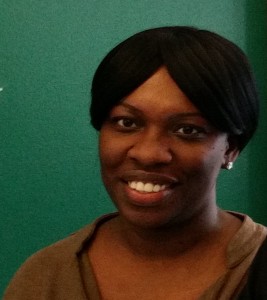 The excellent work done the Team Depot volunteers came alongside a generous $200,000 grant from one of S:US' corporate partners, The Home Depot Foundation to buy paint and equipment to renovate the building. In an interview with News 12*, Camille Francis, <pictured right> Program Director of the Knickerbocker residence said, "It looks awesome upstairs…and I know that the Veterans are really going to appreciate it."
When asked what it was like for Team Depot to be part of the renovation of Knickerbocker, Shenell Leighton, District Manager for Home Depot in Queens, NY, said, "It's been a humbling and awesome experience for us. Home Depot is very committed to Veterans. We have over 32,000 Veterans who work for the company so it really means a lot to us to be giving back in different ways…for me personally it's been not only humbling but I feel a great deal of gratitude to be giving back." <pictured below, center>
Edwin Rivera, Store Manager of Home Depot in East Elmhurst said, "It's been great volunteering here. This is the second or third project I've done with S:US.  The partnership's been wonderful.  Our associates love volunteering.  We're so excited and have a lot of fun.  As you can see the spirit inside the Knickerbocker house has been nothing but smiles – everybody's happy to be here and volunteer to get the job done." <pictured below, left side>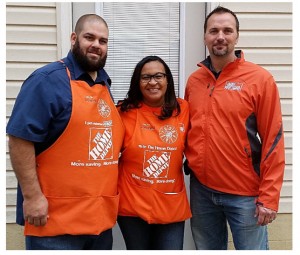 Matt Keating, Distribution Manager of Home Depot added, "I've been with Home Depot for 26 years now and I love giving back to the community. Our company recognizes that it's a great way to build relationships with our community and would really like to do more and fund more partnerships with places like S:US at Knickerbocker to improve the lives of Veterans." <pictured right, right side>
But all this effort to enhance the living spaces at Knickerbocker would be to no avail if there were no Veterans living there to appreciate not only the new coat of paint but also the ongoing support and services that S:US provides. Two Veterans shared what it is like living at Knickerbocker:
"It's clean, safe and affordable so I decided that it would be the best option for me at this time. This is the perfect environment for me to go to school.  It's very supportive, I have a wellness coach as well as other staff with whom I can talk to if I have any problems.  I plan to graduate in the Spring of 2017 and I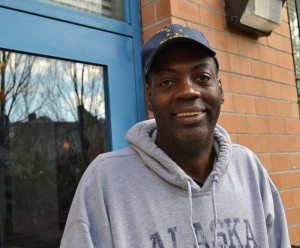 would like to take my degree and make the world a better place in my small corner." — U.S. Army Veteran Kerry Hayes <pictured right>
"After moving from shelter to shelter I eventually transferred to S:US' Knickerbocker residence.   But first I took a look at my room and said to myself, 'That door locks, I have my own bathroom?  I can stay here as long as I want?  This works for me!'  The one thing about S:US is they do their best to help the individuals.  They have counseling services, and programs like the photography class which I was involved in this past spring, along with trips, movies, pizza and football.  I feel very comfortable." — Marine Corps Veteran Walter Balduccini <pictured below>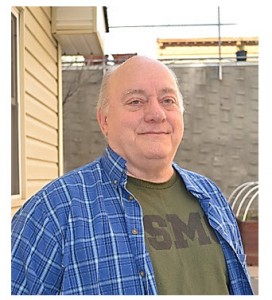 * Optimum subscribers can watch this video