Celebrating End Of Vet Homelessness In LI
Photo credit: S:US
We are pleased to declare that S:US is among the organizations that have helped end veteran homelessness on Long Island. On June 24 United States Interagency Council was the first to recognize the end of veteran homelessness in a joint letter to Suffolk and Nassau County Executives Steven Bellone and Edward Mangano. Then, on July 15 state and district officials came together for a press conference hosted by the Long Island Coalition for the Homeless and held at the Amityville Community Resource Center. 
At the press conference, with the US flag flying gently beneath a dappled blue sky, U.S. Army veteran Todd Shaw led the pledge of allegiance. 
Holly Leicht, Regional Administrator for HUD's New York/New Jersey Region announced, "It is thrilling to be here, to announce something we have all been waiting for eagerly:  that veteran homelessness has been ended on Long Island. The gathered crowd erupted in great cheers and applause before she continued, "This, of course, doesn't mean that there will never be a veteran on the streets, but…with the leadership of the folks around me today…the networks and systems are in place to ensure that that person's stint as a homeless veteran is short and…housing is quickly secured for them…What we have shown here on Long Island and what we're showing in New York is that when all levels of government join together with not-for-profits and with community we can indeed end homelessness."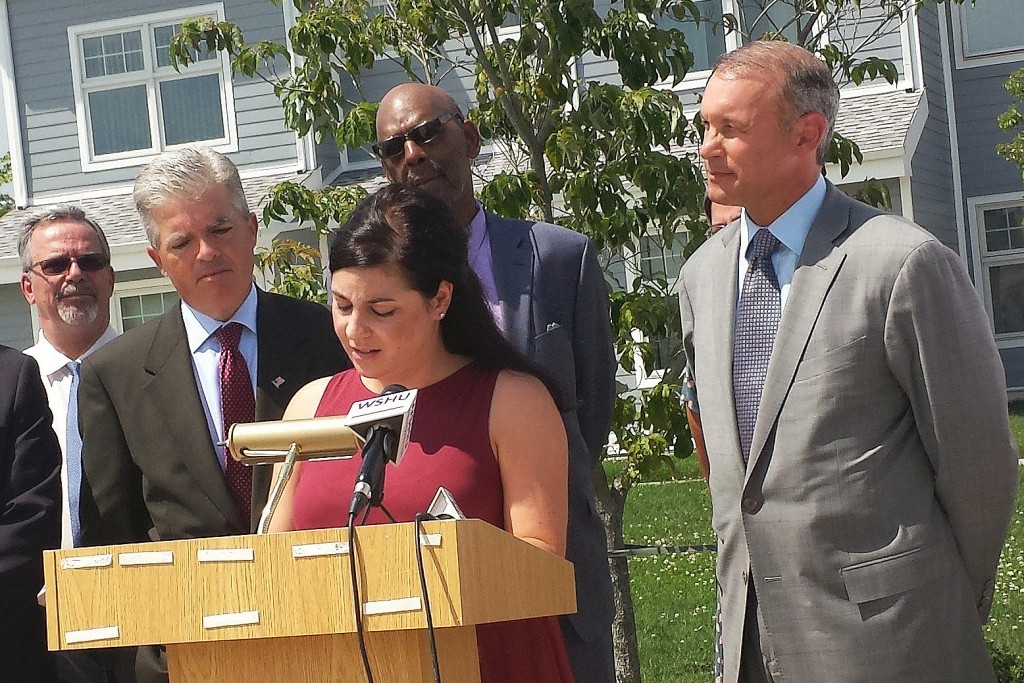 Beth Gabellini, S:US Regional Director, Veteran Services-Long Island (right, red dress) said, "…I would like to thank frontline staff who have direct contact with our veterans. Our team members are out in the community at 5 am to do outreach into the woods, at train stations and following footprints into the snow to find homeless veterans. They make sure that veterans get connected to medical and mental health services that they are comfortable with…and make sure that each veteran has food on his or her table for their family to eat…Team members make sure veterans receive all entitlements available to them…They make sure each veteran has a resume and help connecting or job leads. Some of our team members are veterans themselves and act as support because they understand where the veterans have been. This is what we do. It is truly one team, one fight. Thank you!"
Long Island's end to veteran homelessness comes on the heels of our announcement in December 2015 about the role played by S:US in helping to end veteran homelessness in New York City. According to the Department of Housing and Urban Development (HUD) since 2011 NY state has housed 33,000 veterans, a 1,000 of whom live on Long Island. Back in 2013 S:US began to formally reach out to homeless veterans and we made some progress. However the initiative gained little momentum until we joined forces with the Coalition to expand the initiative using Priority 1 funding.
Here's an opportunity to meet one of the veterans in Long Island for whom S:US has helped provide housing: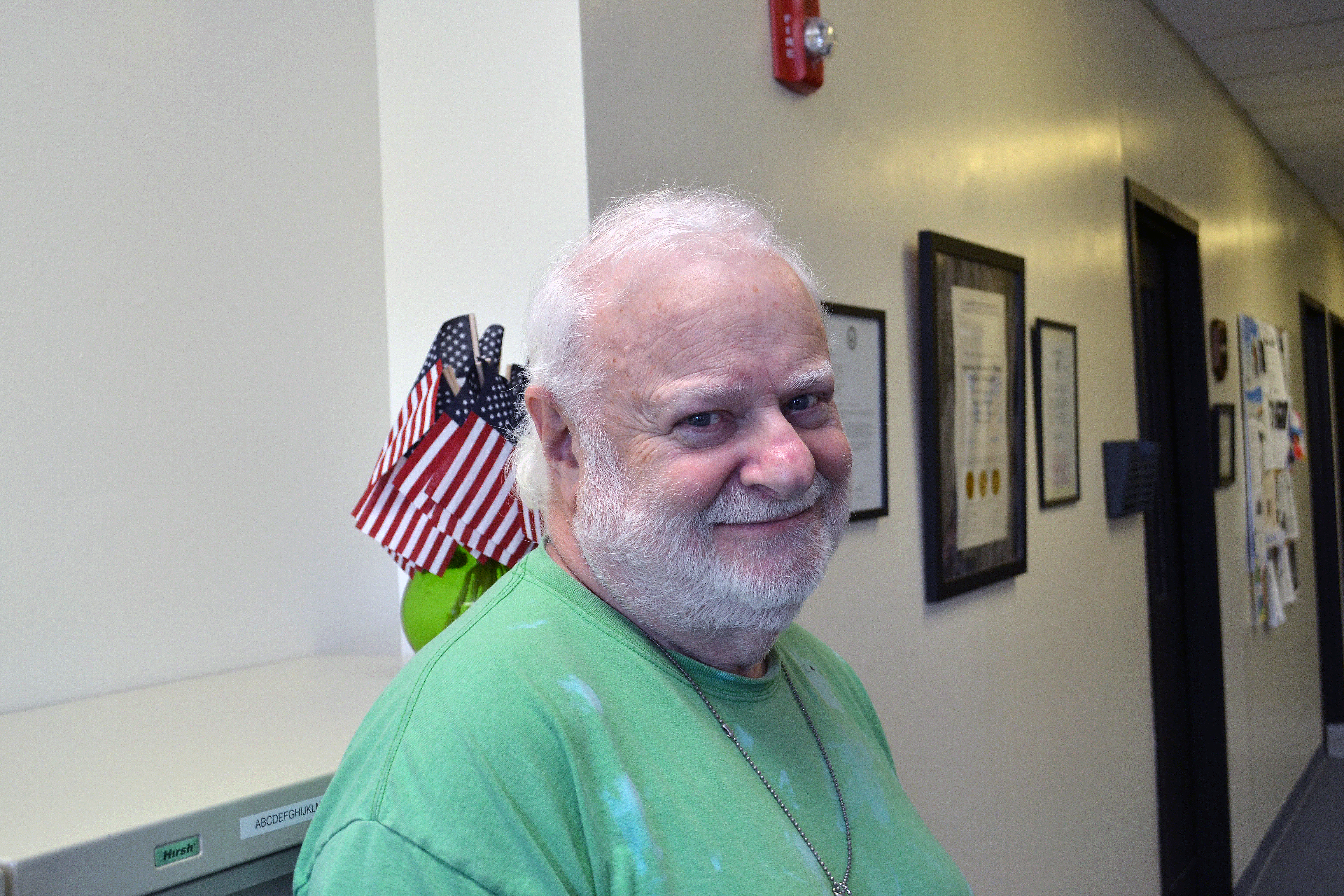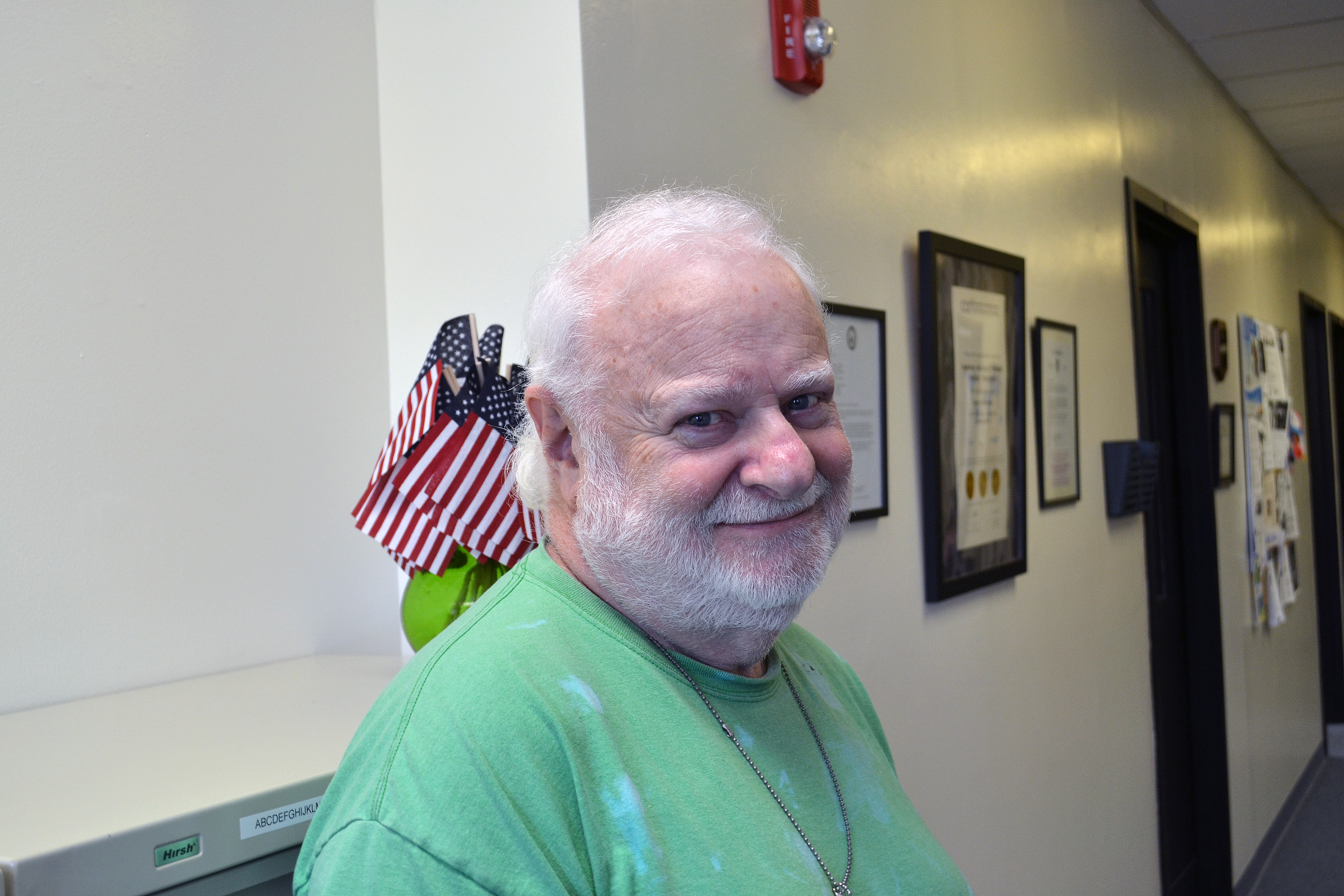 Alan Valencia (pictured above) is a quietly-spoken 73-year old Army veteran who spent nearly two years living in his car. He entered the army in 1963 serving first in the artillery and then the 82nd Airborne Division. He was stationed in several countries including Vietnam butwas given an honorable medical discharge after exhibiting symptoms of PTSD and bipolar disorder. Alan came to S:US at the end of May 2016 and within three weeks, through our Supportive Services for Veteran Families (SSVF) program, he was able to secure a room rental in West Islip where he currently lives.
Indicating his deep gratitude for S:US' assistance, Alan said, "S:US has made an incredible difference in my life…For the first time in a long time, I'm treated like a human being. When these S:US folks say they're going to do something, they mean it—they do it! I've been to every agency on Long Island and this is the first place that ever got me a place to stay. So I don't have anything but good things to say about S:US." Then he added, "The people here are wonderful. The job they do is incredible!"