Honoring Juneteenth

Juneteenth is the oldest nationally celebrated commemoration of the ending of slavery in the United States. June 19 is the day that the Emancipation Proclamation was read in Galveston, Texas, two and a half years after President Abraham Lincoln read the proclamation, announcing that Black people were free and delivered from enslavement.
Juneteenth is now a recognized federal holiday and a time to come together to acknowledge our history, celebrate Black freedom and achievements, embrace diversity and inclusion, and continue to work to advance social justice, racial equity and health equity.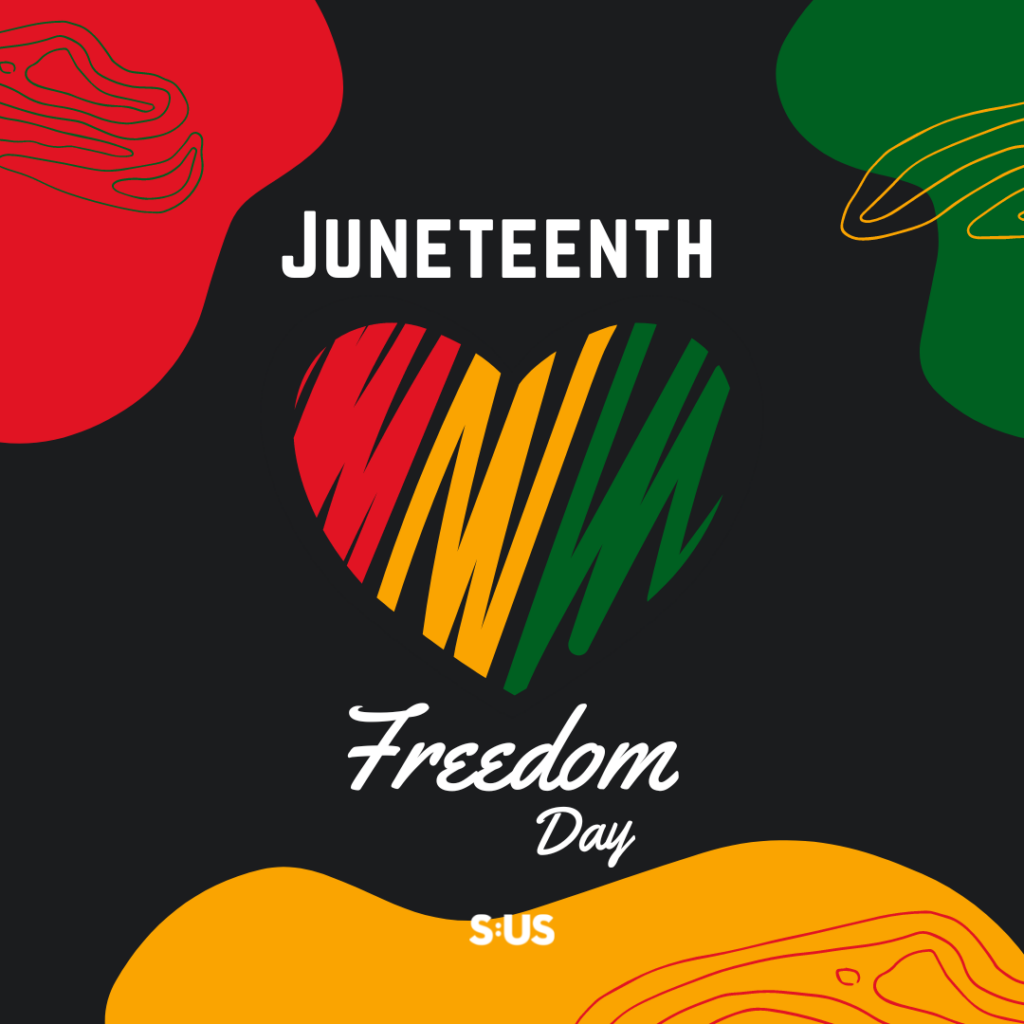 S:US acknowledges this important day and our collective commitment to promote racial equity. Since 1978, S:US has supported people and communities that have been marginalized, communities of color, communities impacted by poverty, people with developmental disabilities and their families, people with mental health and addiction challenges, and people with histories of incarceration.
I appreciate our staff's efforts in supporting New Yorkers in need, helping people change the narrative of their lives for the better. We create opportunities that generate permanent, positive change in the lives of thousands of our city's most underserved individuals and families. We find solutions that contribute to righting imbalances and truly create opportunities for all.
Juneteenth should also serve as a reminder of the disproportionate impact that systemic health inequities, exacerbated by COVID-19, have had on Black and brown communities in our city, our state, and across our country. We must continue to advocate for a more just system and collective fight for dismantling the systemic barriers that impeded our communities to access the needed supports and services we can offer. We believe strongly that the lives of Black, Indigenous and people of color matter.
For more information about Juneteenth and events that are happening June 17-19, visit www.juneteenthny.com.
Let us take a moment to reflect, rethink, reenergize as we celebrate Juneteenth. We have come a long way but there is much more we still need to do. I'm grateful for our staff's important work in providing opportunities for all.
---