HUD Secretary Lauds LI Programs That Aid Homeless Veterans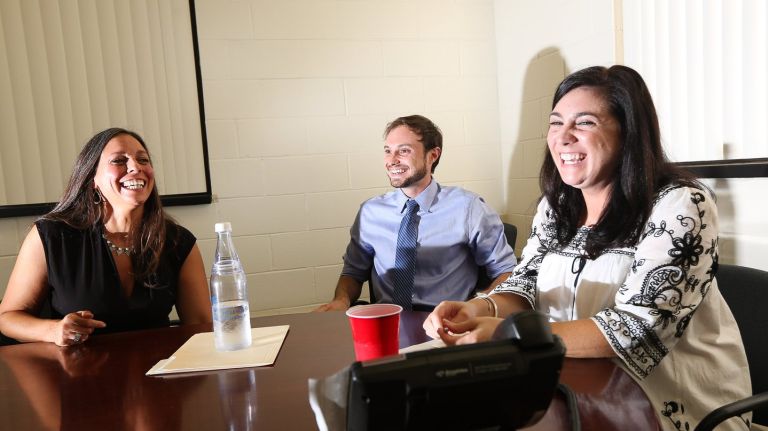 Photo credit: Barry Sloan
Source: Newsday
by Laura Figueroa
U.S. Housing and Urban Development Secretary Julian Castro Wednesday lauded the efforts of Nassau and Suffolk counties to curb veteran homelessness, calling Long Island's programs "a model" for the rest of the nation.
Castro convened a conference call with Nassau County Executive Ed Mangano, Suffolk County Executive Steve Bellone, Hempstead Mayor Wayne Hall and local homeless advocates to thank them for their efforts to increase the stock of housing available to homeless veterans since 2013.
The call came a month after the U.S. Interagency Council on Homelessness, a federal task force charged with eradicating homelessness, announced that Nassau and Suffolk had "effectively ended homelessness among veterans" by ensuring that all homeless veterans in need of shelter have prompt access to housing.
"There are a whole bunch of communities out there that have great intentions, and are working on this, but they have not been nearly as successful as you all have in accomplishing it," Castro said in a 15-minute call from his Washington D.C. office.
While there are still veterans living on the streets of Nassau and Suffolk, federal housing officials said the designation was earned in part because both counties have programs in place to ensure that all homeless veterans in need of shelter have access to temporary shelters and permanent housing within 90 days of seeking aid.
Nassau has created 60 homes at Mitchel Field in Garden City and rehabilitated five two-bedroom town houses in Hempstead for veterans, active-duty military officers and their families.
In Suffolk, 10 homes are currently being developed for veterans under the county's Housing our Homeless Heroes Act, a measure approved by the Suffolk Legislature last year, which transfers abandoned properties seized by the county to nonprofit groups to use for veterans housing.
There were 144 homeless veterans living in Nassau and Suffolk as of Jan. 27, according to figures compiled by the Long Island Coalition for the Homeless, an Amityville nonprofit that coordinates homeless outreach in both counties.
More than 90 percent of those veterans were living in a shelter or veterans housing, but the remainder are typically those who refuse assistance and opt to live on the streets, said Michael Giuffrida, associate director of the coalition.
"Pride is a big issue," Giuffrida said. "Many of the veterans do not want to feel like they're asking for help, they want to feel like they're in control of their own situation."
Giuffrida said for the past three years the coalition and a committee of local veterans groups, homeless shelter providers and government agencies have been collecting data on Long Island's veteran homeless population and developing programs to ensure adequate housing.
The groups created an exhaustive database of homeless veterans on Long Island, and have met monthly to track the progress of each on the list, to ensure they remain connected to housing and support programs, said Beth Gabellini, Long Island director for Services for the UnderServed, a nonprofit that helps link homeless veterans to housing.
"This has been an ongoing effort for the past three years, with a lot of hard work and time put into ensuring our veterans are not left waiting for services," Gabellini said.
Read the original article here.
---
Clck here to read S:US' coverage of the special press conference held in July 2016 to celebrate the end of veteran homelessness in Long Island.