Increasing Access and Opportunity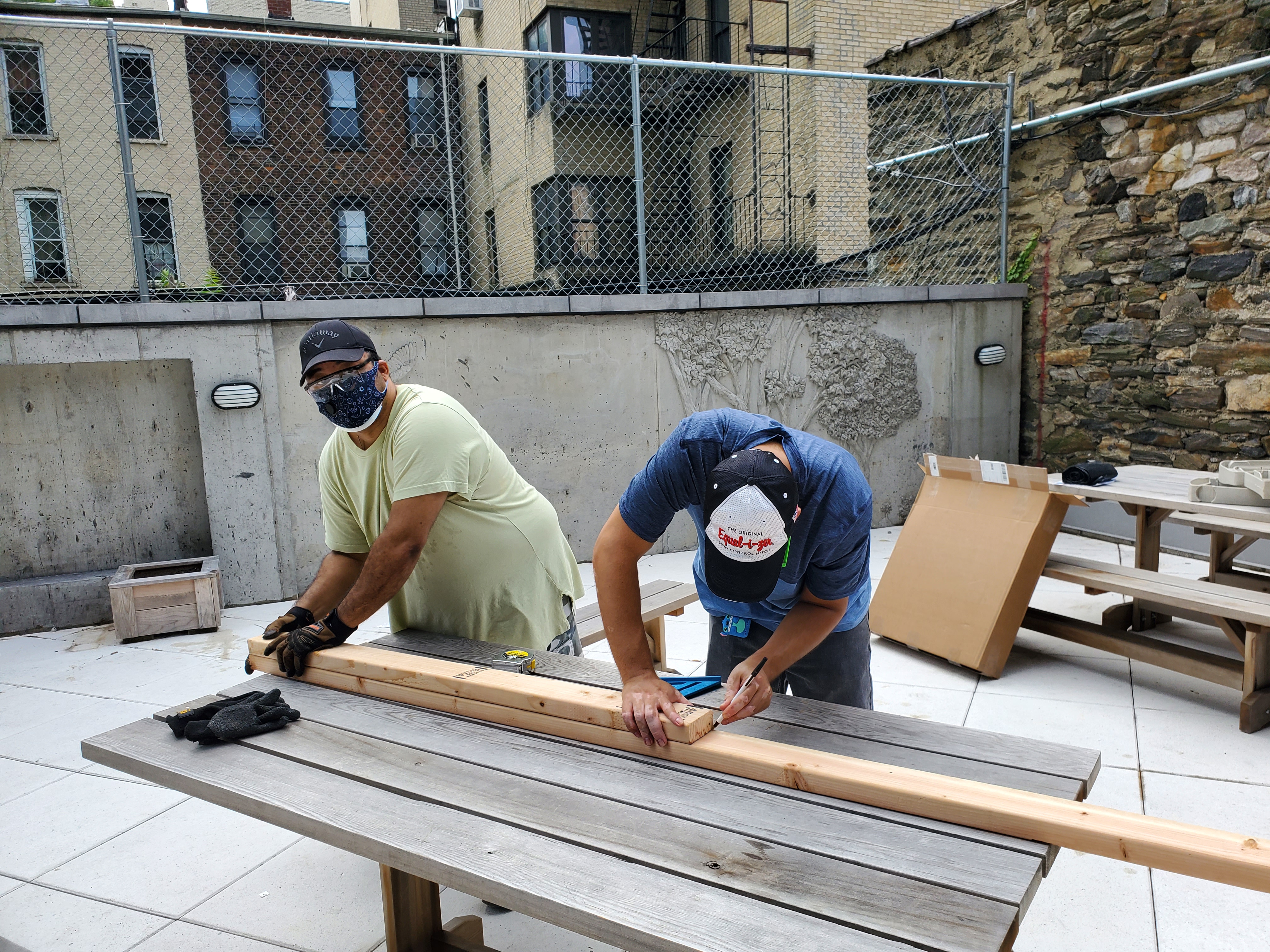 Photo credit: S:US
October is National Disabilities Employment Awareness Month and this year's theme is Increasing Access and Opportunity. The purpose of this month is to raise awareness about disability employment issues and celebrate the many and varied contributions of America's workers with disabilities. S:US assists individuals with disabilities to prepare for, secure and be successful in their work/volunteer environments. Supported Employment provides support to assist individuals to obtain and maintain paid competitive jobs in the community.
Rauly and Luis are participants from our Day Habilitation program and are employed by S:US as Urban Farmers. Despite their disabilities and a language barrier, these two men recently managed a project to work through the requests for new garden boxes at S:US residences. Luis and Rauly (along with their job coach Wilfredo Illa) constructed garden boxes at residences in the Bronx and in Brooklyn. These boxes now provide additional gardening spaces at these residences for growing a variety of vegetables, herbs, and flowers. Luis and Rauly also supported site repairs, including repair of benches at our residence in the Bronx.
S:US acknowledges the work of our staff in supporting the people we serve with disabilities and the accomplishments of the people we serve. Thank you for all you do for our community.