Integrated Care Webinar with S:US President & CEO on July 20, 2022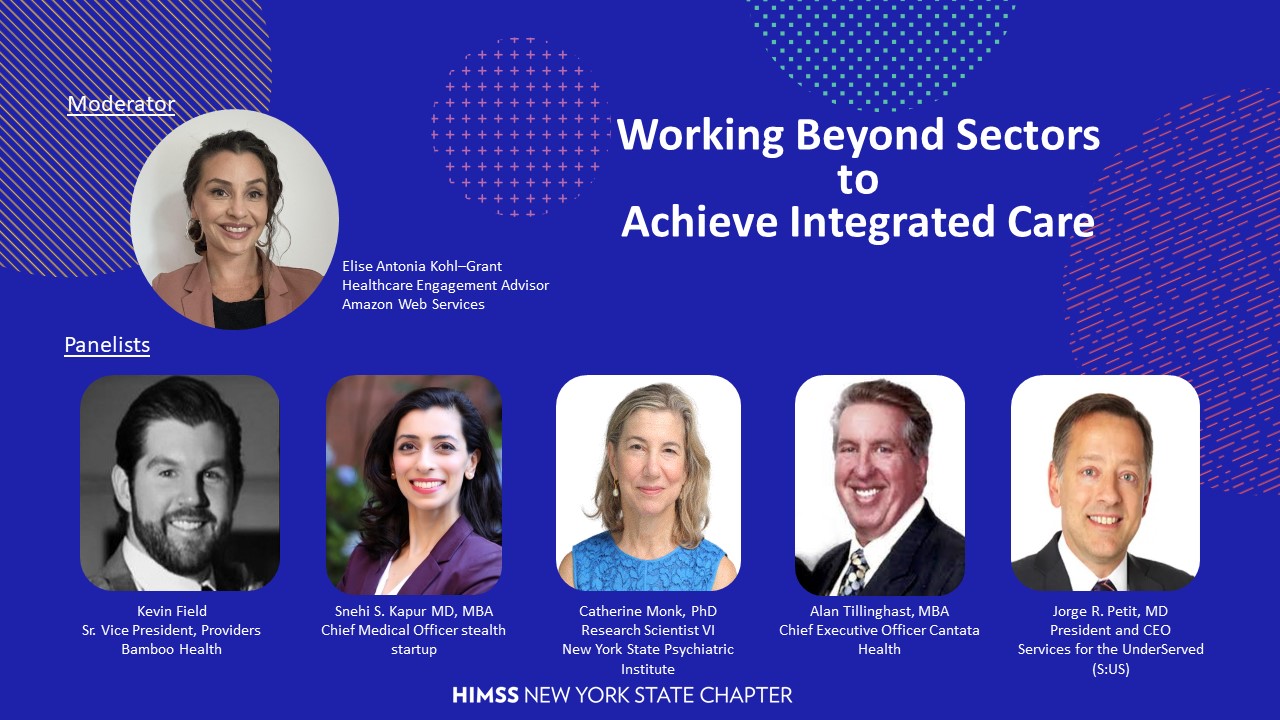 At S:US, we provide holistic services to New Yorkers in need. Also called integrated care or whole person care, this practice involves the consumers' physical and mental health including medical, social, behavioral, employment, housing, nutrition, and community needs.
Hear from S:US President & CEO Jorge R. Petit, MD and other experts as they discuss the integration of care and what is happening on the ground. Learn new initiatives that are currently taking place to seamlessly integrate healthcare approaches and pathways to high quality care.
'Working Beyond the Sectors to Achieve Integrated Care'
Wednesday, July 20 12-1:30PM
Presented by the NYS Chapter of HIMSS
---