Join S:US for our Harvest Celebration on October 2!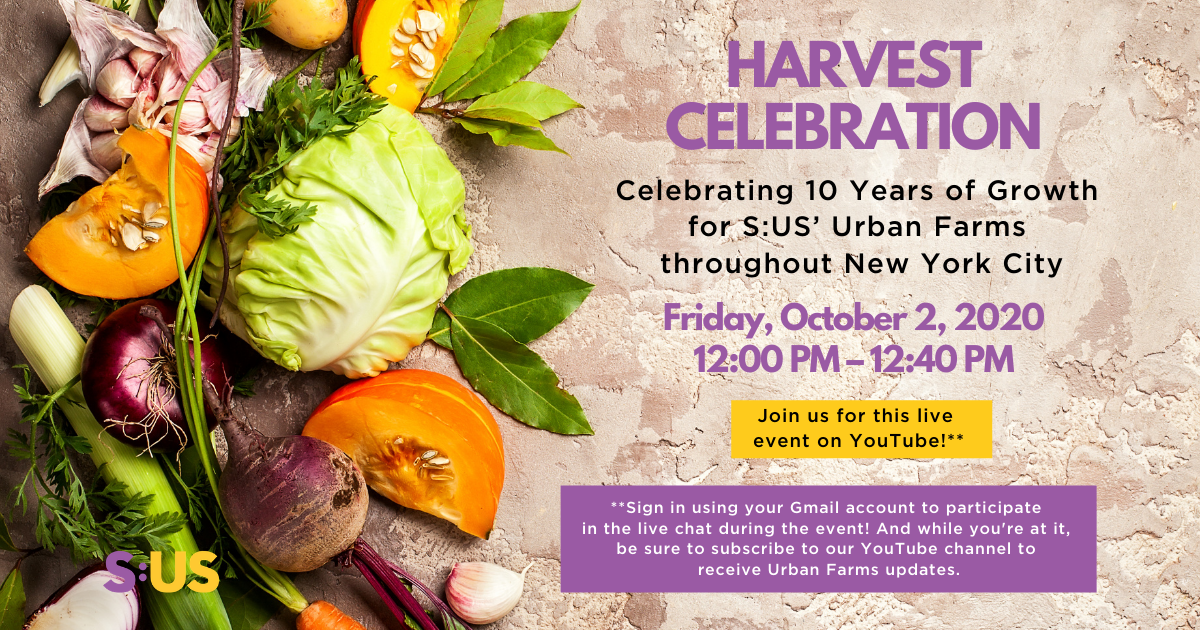 Join us in celebrating the 10th anniversary of S:US' Urban Farms on Friday, October 2 at 12pm! This live YouTube broadcast will bring together our urban farmers, program staff, and supporters from across the five boroughs in commemorating a decade of growth.
Sign in using your Gmail account to participate in the live chat during the event. And while you're at it, be sure to subscribe to our channel to receive Urban Farms updates. We look forward to celebrating with you!
Event link: https://youtu.be/KwmWGvW5700
(link will not be live until a few minutes before the show begins)