Join S:US' Harvest Celebration on September 17!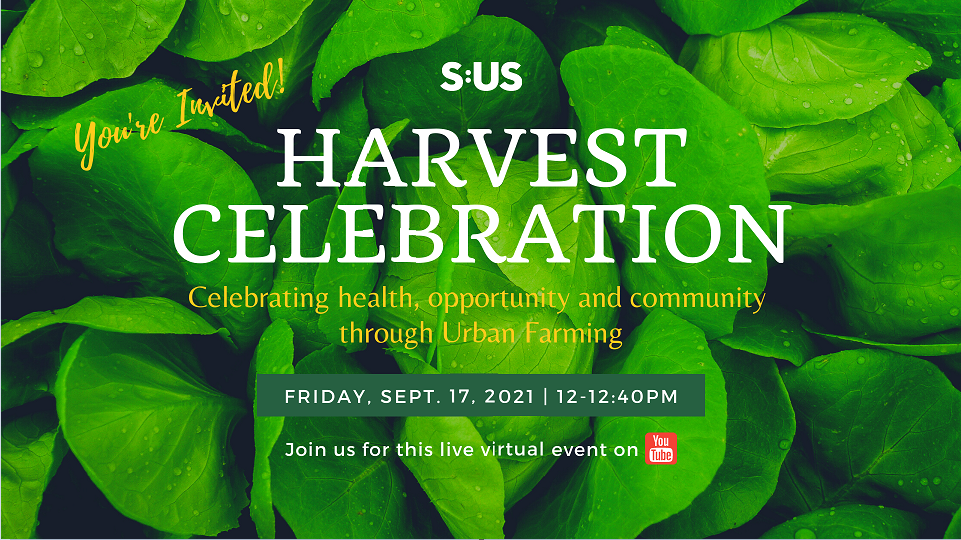 Join us virtually to celebrate the 11th anniversary of S:US' Urban Farms on Friday, September 17 at 12pm. Our live YouTube broadcast will bring together urban farmers, program staff, and supporters from across the five boroughs in celebrating health, opportunity and community. Participate via live chat during the broadcast by signing in to your Gmail account. Bookmark the event page by clicking on the link at the bottom.
You may have heard that our CEO Donna Colonna will be retiring in January. We'll honor her labor of love by planting a tree at the event. Please help us celebrate Donna's 45 years of dedicated service to New Yorkers (25 years at S:US) by donating to Urban Farms. When you make a gift, you will be able to write Donna a special message. Click here to donate.
Event link: https://youtu.be/GriryAIJfIQ
(link will not be live until a few minutes before the event begins)