Join us for S:US' Dinner for A Better New York: June 8, 2022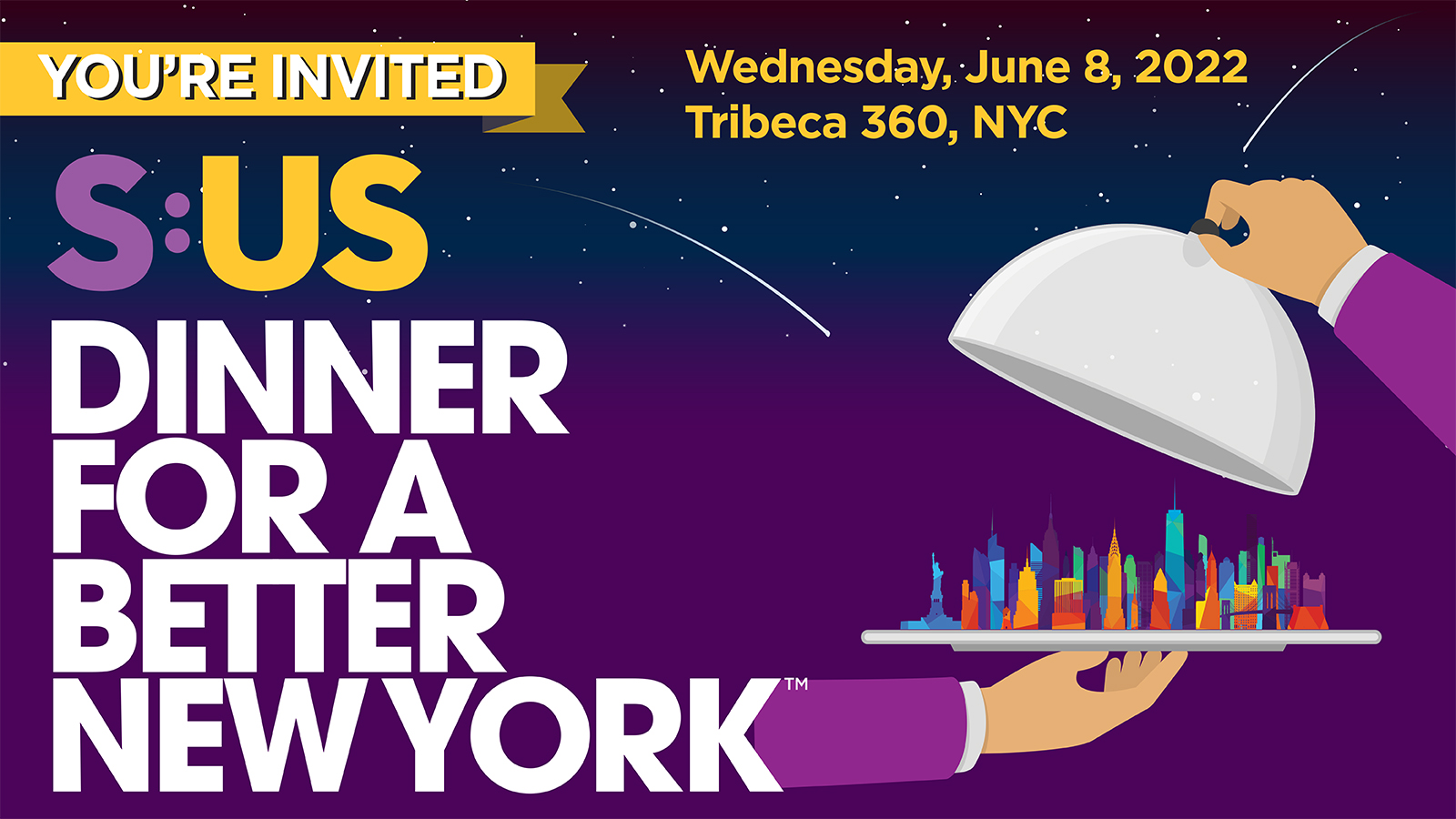 Curated by Chef Andrew Zimmern, this extraordinary culinary experience will celebrate over 43 years of S:US meeting the needs and improving the lives of vulnerable New Yorkers. Please join us as we honor outgoing CEO Donna Colonna and Board Member Peter Friedland on Wednesday, June 8, 2022 at Tribeca 360.
For more details, please visit our Events Page.