NEW TIME: July 27 9:45AM Starhill Phase 1 Groundbreaking Celebration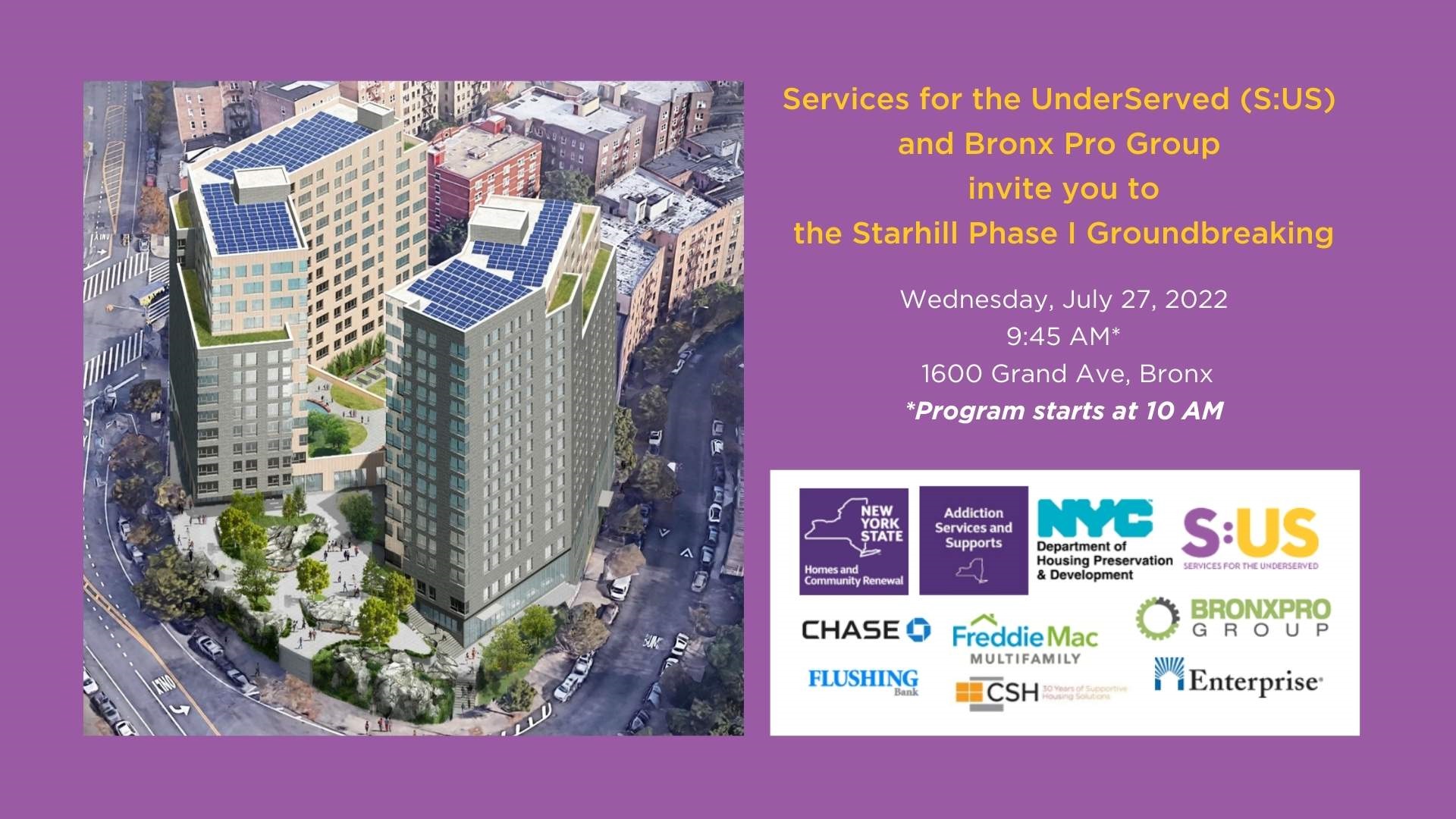 Services for the UnderServed (S:US) and Bronx Pro Group invite you to an in-person groundbreaking to celebrate the redevelopment of an underutilized site located at 1600 Grand Avenue in the Morris Heights section of the Bronx.
Date: Wednesday, July 27
Time: 9:45AM**
Place: 1600 Grand Avenue in the Bronx
**Program starts promptly at 10AM**
RSVP Strongly Suggested to [email protected]
The Starhill Redevelopment Phase I will be approximately 253,000sf with 326 units including 200 supportive housing units, 125 of which are tax credit eligible. The 200 supportive housing units will be Empire State Supportive Housing Initiative units set aside for individuals and families experiencing substance use disorders.
S:US creates life-changing opportunities that generate permanent, positive impact in the lives of thousands of our city's most underserved individuals and families. With residential and support services in 42 of our city's 59 community boards, S:US provides solutions that contribute to righting societal injustices. In partnership with Bronx Pro Group, a neighborhood-based developer, S:US looks forward to celebrating the groundbreaking of Starhill with you!
---