#JustPay Movement: A Collective VICTORY in the City's Budget Agreement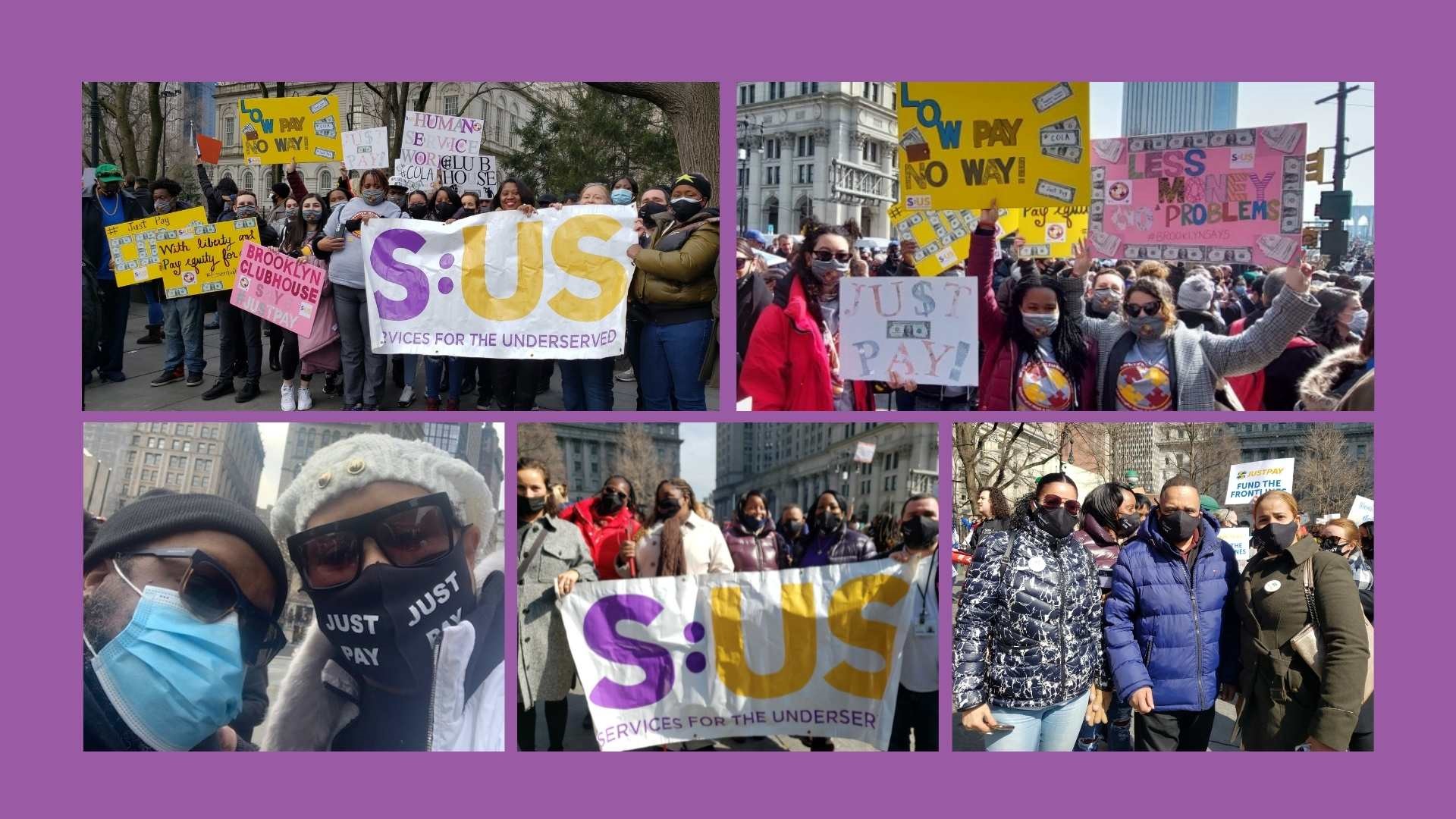 Photo: S:US
On June 10, 2022, S:US and our agency partners achieved a remarkable progress for New York's human services workers as the City adopted budget includes a $60 million human services workforce investment in the form of a 4% COLA (cost of living adjustment). Thank you for helping to make this victory possible.
•   1,000+ workers turned out at each of two #JustPay rallies
•   2,200+ emails were sent to City leaders in support of #JustPay
•   The #JustPay hashtag was used 1,500 times during the last rally alone
Your actions, phone calls, and social media posts all made a difference! This budget is the beginning of a path to real #JustPay – a path that our collective group of human services workers and agencies made possible!
---