Keller Williams NYC Realty Group Gives Back Gala!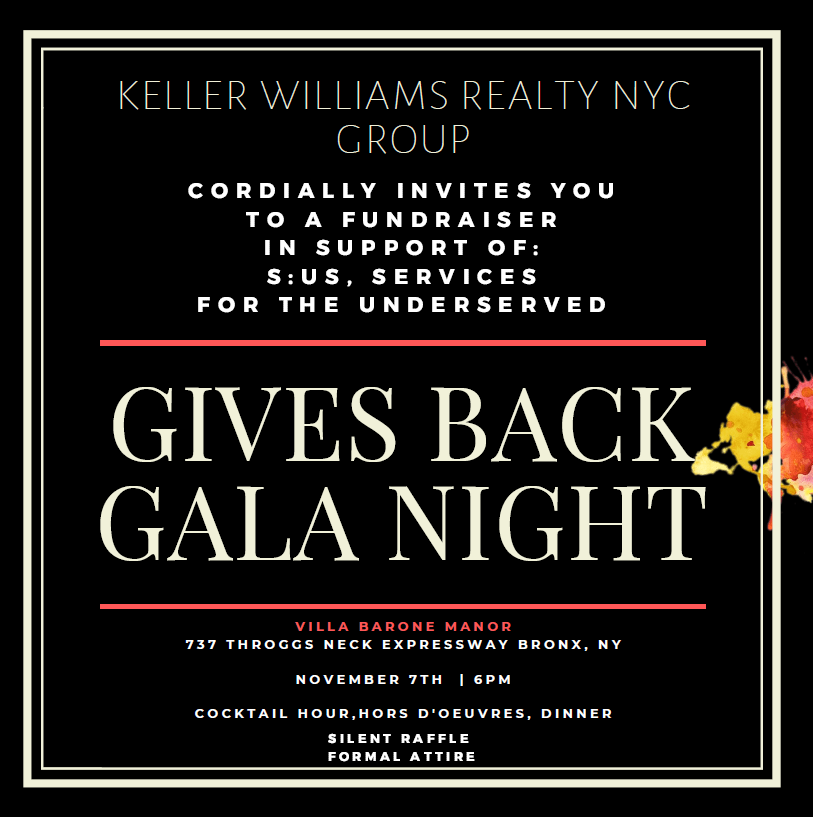 Sponsorship donations may be done here using the below form.
To purchase individual tickets, please use this link: Keller Williams Gives Back Gala 2019 Eventbrite  
Throughout New York City, thousands of people experience chronic homelessness stemming from challenges related to mental illness, trauma, addiction, and poverty. In this short film from Services for the UnderServed (S:US), watch five remarkable New Yorkers – Dennis, Renee, Ramon, Tina, and Valerie –  reveal their touching journeys from homelessness to stability with the help of S:US.
"I was pretty young. I was just kind of living above my means with a small child. So, at the time, I had to give up my apartment.  I tried living with my daughter's father and that became very abusive and just out of control. At that point I was just getting tired of arguing and fighting and always having a bruise on my arm or my shoulder or my face. It was very exhausting." – Tina
Join Keller Williams and make a difference in the lives of New Yorkers like Tina and the other extraordinary people in this film with a gift to S:US.