'Kids Rock For A Cause' Jams To Raise Money For S:US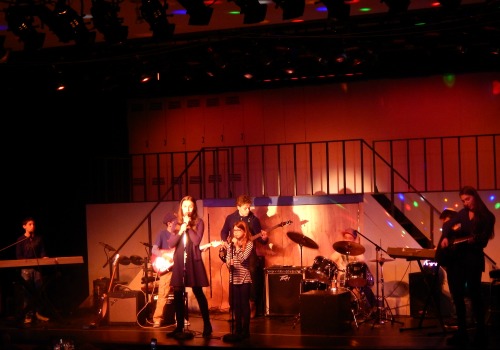 They're not just another "garage band!" The members of  Kids Rock for a Cause can seriously jam, and on Martin Luther King Jr. day they brought the house down at the Riverdale Y for a special concert to benefit S:US.
The organization is one of the coolest philanthropy concepts around. Established in 2012 by musician Jeremy Bar-Illan, this  "school of rock" allows 9-18 year-olds to use their musical talents for a charitable effort as a member of one of two rock bands — Liquid Ice and Electric Walrus. During each practice session the young musicians work together to decide which "cause" their effort will benefit with an intent to raise funds and awareness for a diverse range of causes.
Kids of all ages packed the S:US benefit concert for an evening filled with classic and contemporary rock covers, and a few originals written by the bands. The sweetest part of the night (besides the tunes, of course): the concert raised nearly $1,000 which will be used for music and dance activities in the S:US after school program for young people with developmental disabilities.
Now that rocks.
Visit kidsrockforacause.com for more info. Click the video below to watch Kids Rock for a Cause band, Electric Walrus, performing: