Mental Illness Awareness Week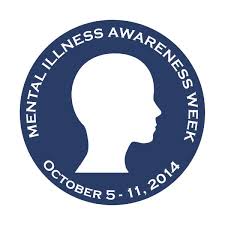 To the public, mental illness can be both confusing and frightening. The social stigma of mental illness often spreads from those who are unfamiliar with it to those who experience it firsthand, creating a domino effect of shame. The lack of understanding and support from the public has serious implications, such as causing mental illness to be often left untreated (the case for 60% of adults and half of youth experiencing mental illness) and pushing those experiencing it to the margins of society.
More people need to know that mental illness does not discriminate. According to studies, mental illness affects one in four adults—approximately 61.5 million Americans—in any given year. To those who are affected by it—either because they or someone close to them experiences it: they are not alone.
During Mental Illness Awareness Week (October 5-11), it is our responsibility as a community of New Yorkers to de-stigmatize attitudes about mental illness. We can all make a difference in the lives of those diagnosed, through open dialogue around what mental illness is, possibilities beyond recovery, and available supports. This week calls on mental health advocates across the city and the country to join with others in educating the public about mental illness. To do your part during Mental Illness Awareness Week, here are suggested action steps:
Share information about mental health via social media, using hashtag #MIAW
Participate in LinkedIn discussions about mental illness with other advocates
While it is a powerful statement to build momentum for awareness this week, advocating for people experiencing mental illness is a year-round challenge for Services for the UnderServed (S:US). S:US works to fill this gap by offering housing, employment, wellness, treatment and other support services to over 1,800 New Yorkers ages 16 and over with behavioral health challenges, including mental illness, annually.
The mission of S:US' Behavioral Health Services is a tall order: to create opportunities for wellness and life development for New Yorkers at highest risk of homelessness, unemployment, and untreated medical, psychiatric and substance use disorders. It's a mission that S:US has been committed to since 1981, and since then has had successes in helping individuals move forward in life at their own pace without judgment.
These successes have taken form in unique ways that speak to the personal goals of recovery and independence of each individual. In recent months, individuals have been gainfully employed and moved into their own apartments for the first time. Others have pursued and graduated from university, vocational school, and peer specialist training. On a personal level, some have defined success through the growth of family relationships, personal accomplishments such as self-publishing, and community integration and volunteerism.
S:US looks forward to continuing to propel these successes in partnership with New Yorkers that battle mental illness every day. Join us this week as we promote awareness during Mental Illness Awareness Week. To learn more about S:US' Behavioral Health Services for people experiencing mental illness, please visit www.sus.org/get-informed/behavioral-health-services.