Michael Hollis Recognized as Crain's New York Notable Leader in Sustainability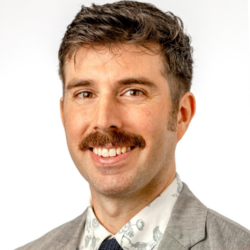 Crain's New York Business
April 19, 2023
S:US Urban Farms Director Michael Hollis was recognized as one of Crain's New York Business' 2023 Notable Leader in Sustainability.
This special editorial feature showcases the sustainability pacesetters propelling New York—and the world—toward a greener future. The 50 individuals who made this list are pioneers in their fields, driving innovation and advocating for sustainability in the areas of energy, nonprofit organizations, real estate, technology and finance, among others.
In running the program, which uses horticulture as a tool for improving wellness, Michael Hollis has scaled it from four Brooklyn gardens with nine participants to a citywide program that engages more than 600 participants annually. Michael restarted activities which had been suspended due to Covid-19 and has expanded the scope of the urban farms program so that it plays a stronger role in community food security. As a professional member of the Northeast Organic Farming Association, he teaches regularly about regenerative agriculture in urban environments.
---