Much Ado About Donna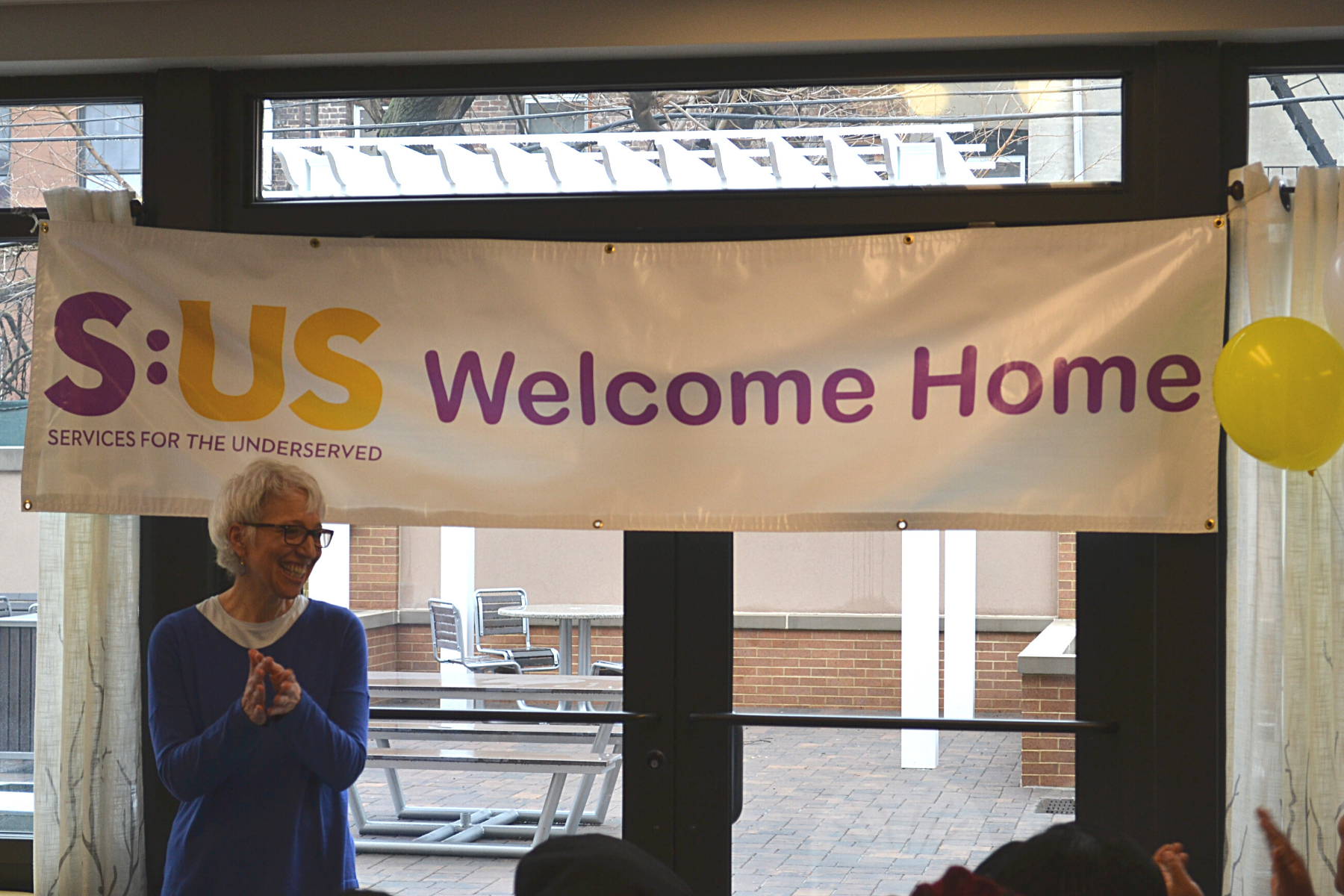 Photo credit: S:US
Supportive Housing Network of New York
February 25, 2022
Donna Colonna, who is retiring as CEO of Services for the UnderServed (S:US) at the end of this month will decidedly be missed. And while the excellent summary of her 50 years of service, including the last 25 at S:US is comprehensive, it is not enough. Her contributions to supportive housing have been legion on every level: turbocharging S:US's development of new supportive housing, innovating new practices to improve services, taking every opportunity to use new service options to improve care and being a thought leader on the intersection of housing, health and behavioral health.
As a 6 year board member on the Network's Board she has been an ever reliable partner at meetings with City and State policymakers, always able to capture the essence of difficult issues and communicate them with grace and wit. And her signature smile. Says Network Executive Director Laura Mascuch about Donna: "Charming, funny, brilliant and kind, we have been enormously blessed to have Donna on our Board and in our community. Not a week goes by that we have not asked for her help or thoughts to help guide our work. Donna is a star at every policy and provider table she is at – and she's been at them all."
Board Chair Brenda Rosen had this to say: 'There are a very few human services nonprofits in New York City that stand out as having an outsized impact on our community's response to meeting the needs of vulnerable men and women over multiple decades. Services for the UnderServed is without question preeminent among that small group of charities. Their especially consequential role in bettering the lives of disadvantaged New Yorkers would not exist but for the outstanding leadership of Donna Colonna. She leaves her role at Services for the UnderServed with an incomparable legacy.'
Recently retired CUCS CEO and supportive housing founder Tony Hannigan had this to add directly to Donna: "SUPERWOMAN! You have been such a positive force, and your presence and good nature will be missed across the field."
We know you have been carrying the weight of many worlds on your shoulders for a very long time and wish you the best.
---