National Nurses Week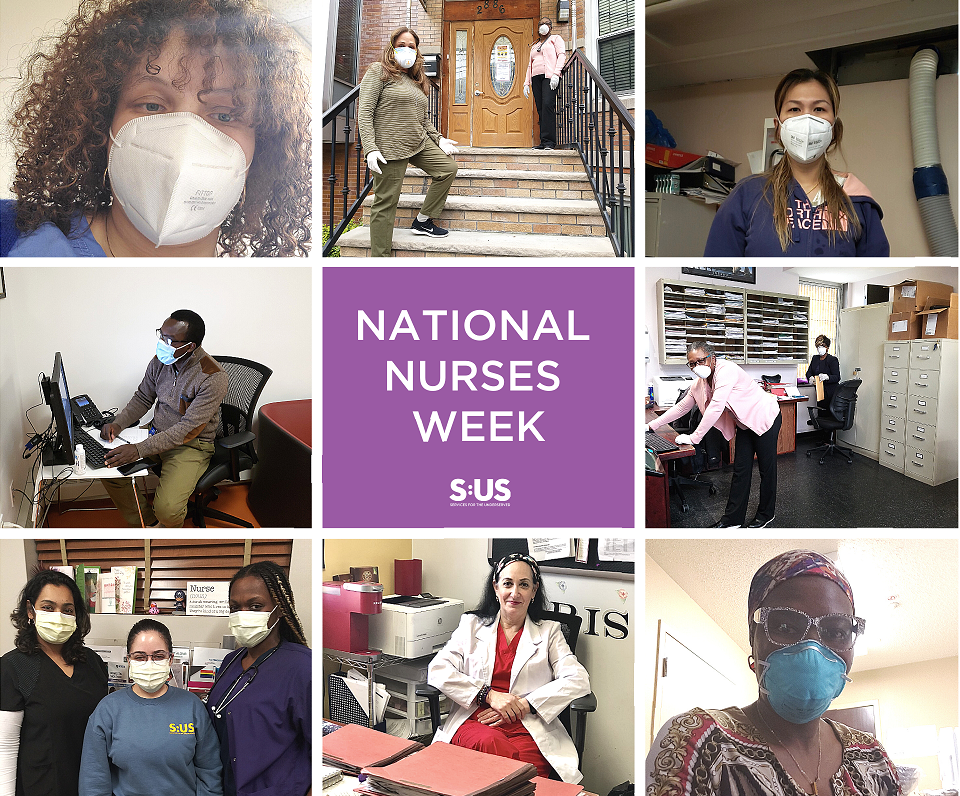 Photo credit: S:US
Happy National Nurses Week to the nurses at Services for the UnderServed (S:US) and to nurses everywhere! We honor their commitment, dedication and courage for the heroic work they are doing on the frontlines. Our heartfelt thanks to S:US nurses in service of the people we support!
Please view photos and descriptions of our heroic nurses below.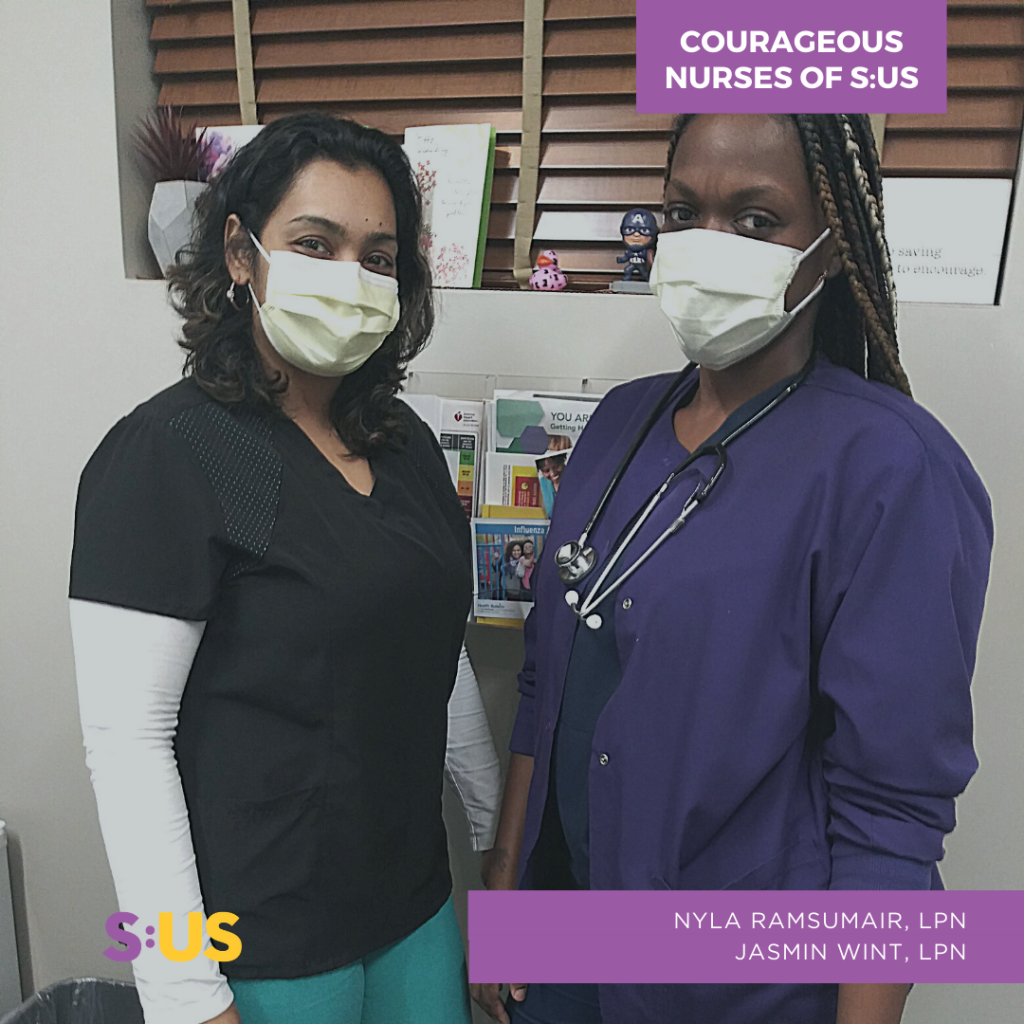 The nurses at our homeless shelters are true heroes. During this pandemic, they have monitored and assisted all our clients, including those who contracted COVID-19. Every day they work tirelessly, following up with symptomatic clients and caring for them. They have even taken care of staff when we weren't feeling well. We thank LPNs Nyla Ramsumair and Jasmin Wint for their dedication and commitment to the work we do to serve vulnerable New Yorkers.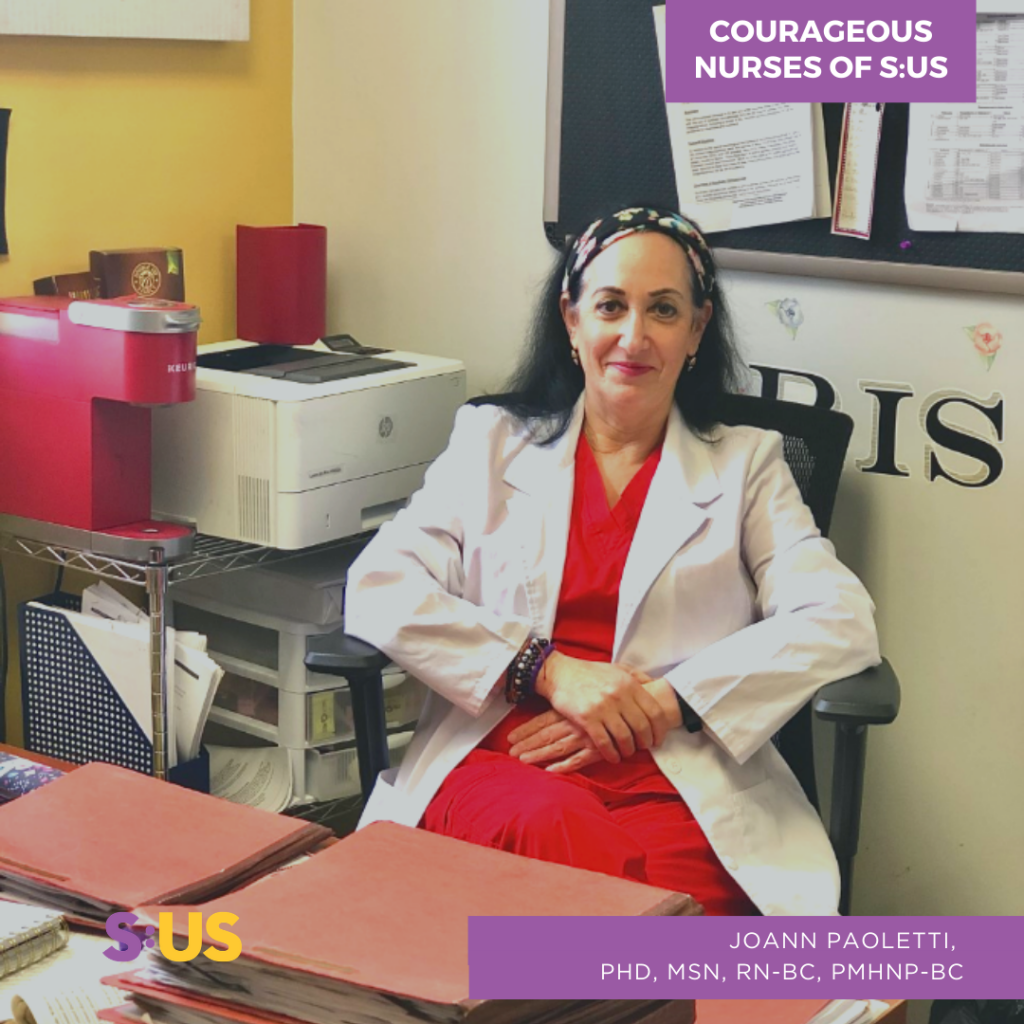 "As the Psychiatric Mental Health Nurse Practitioner of one of our homeless shelters, it is my job to provide psychiatric evaluations and counseling to the residents. With the COVID-19 pandemic, the residents were unsure of what to expect. The people we serve have poorer health, weaker immune functions, and various medical, substance use and psychiatric issues. I went to work on my day off to educate the staff and residents on COVID-19, how to prevent the spread and the importance of 'keeping all of us healthy.' Our vulnerable residents do not always feel they are members of society, they often feel forgotten. By educating them and providing extra support, they know that at S:US we care and they are important."
– Joann Paoletti PhD, MSN, RN-BC, PMHNP-BC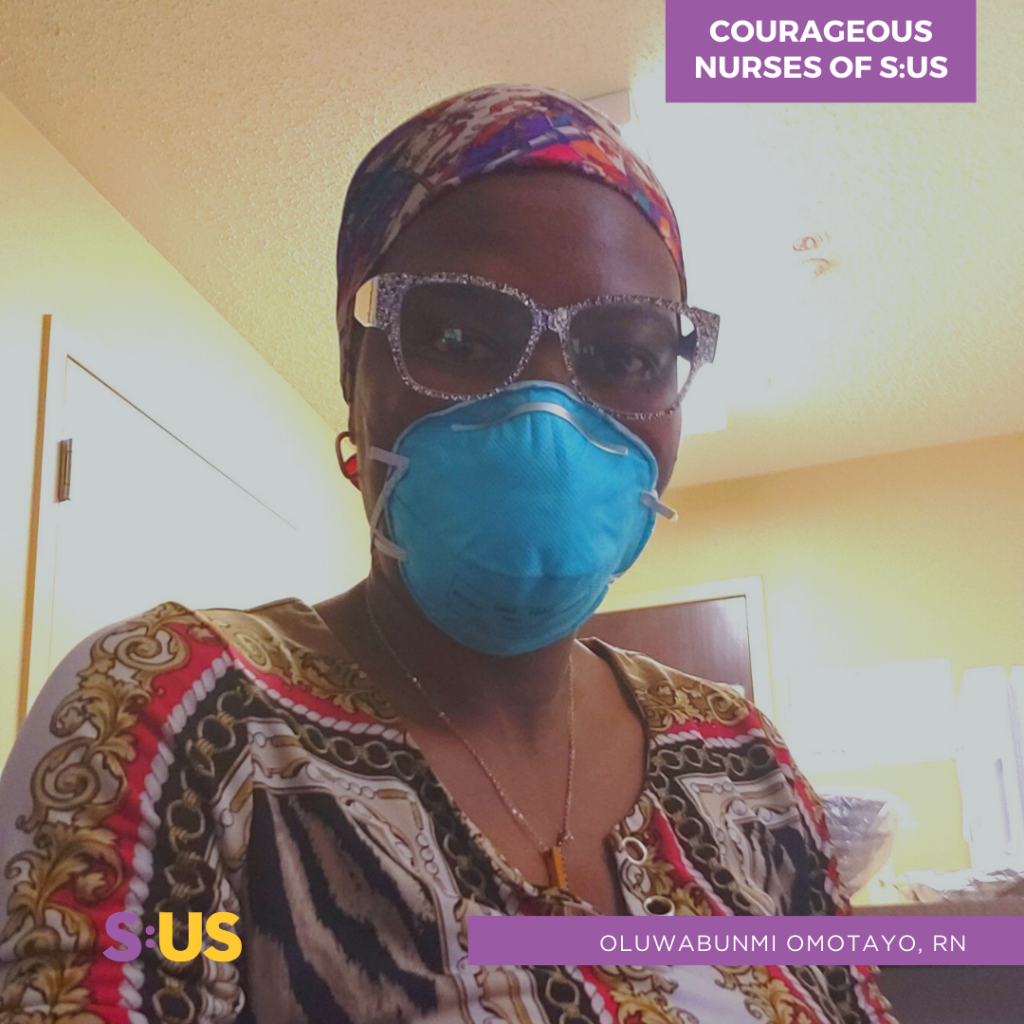 We would like to show our gratitude and appreciation to RN Oluwabunmi Omotayo. She is a dedicated nurse who provides support for individuals with intellectual/developmental disabilities. Nurse Omotayo is able to engage our individuals in conversation (those who are verbal) and answers any questions they may have. She makes it her duty to assess them to ensure their mental health remains stable during COVID-19. We honor Nurse Omotayo for her devotion, courage and compassion.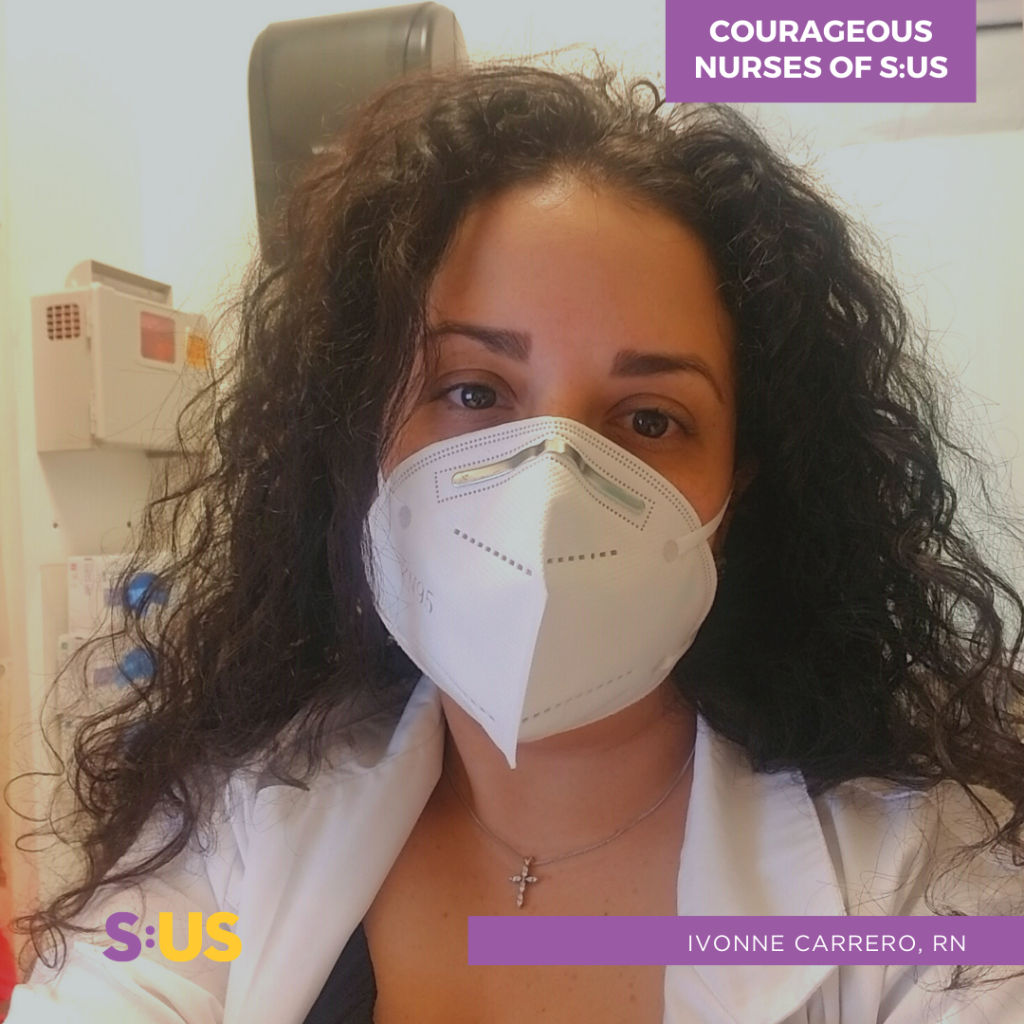 RN Ivonne Carrero goes above and beyond the call of duty during COVID-19. With her welcoming smile and compassion, she makes our residents feel safe and protected during this pandemic. She is not only essential, but is also exceptional in overseeing the wellbeing of both residents and staff. We salute Nurse Carrero and applaud her heroic contributions in service of the people we support.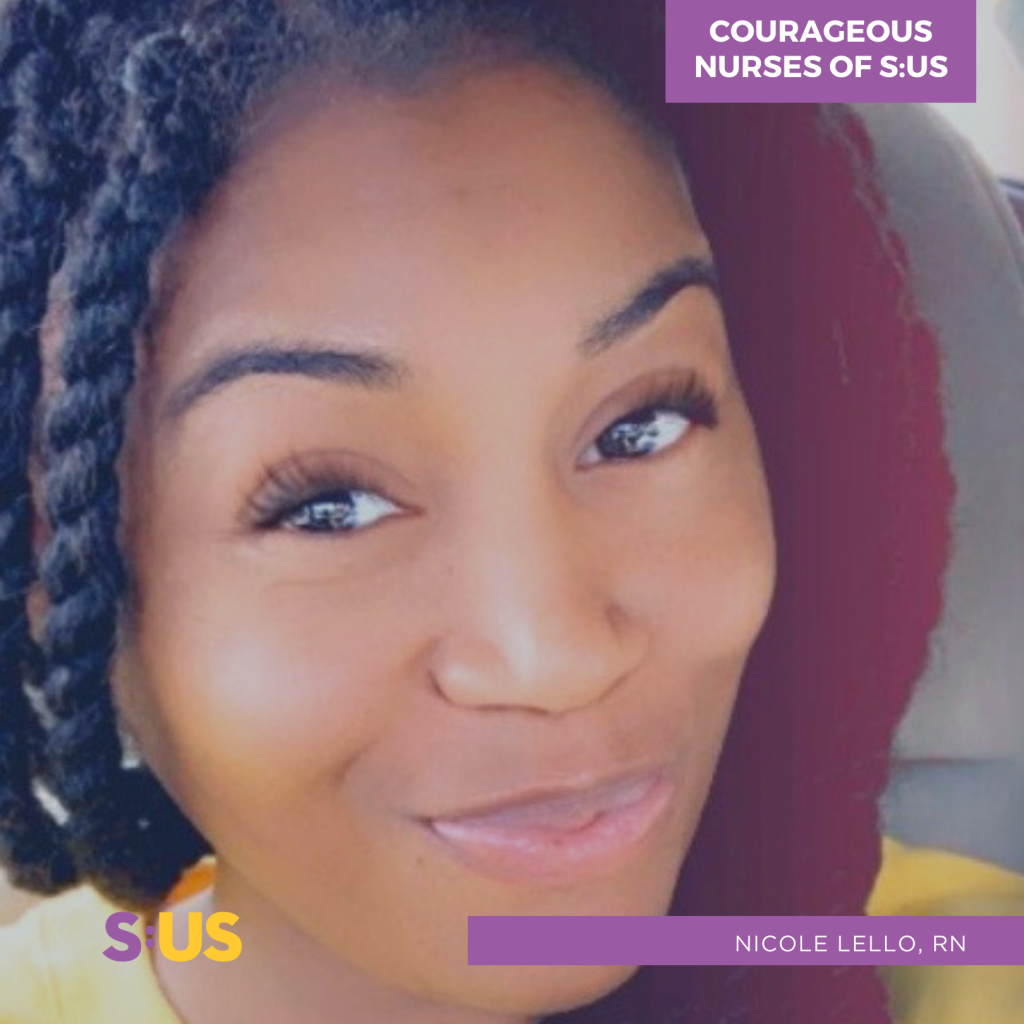 Nicole Lello is a dedicated registered nurse. She loves her clients and has been out in the field every single day, seeing and caring for the vulnerable people in our community. We applaud her heroism in risking her own health and safety to protect others.