New Innovation Award For S:US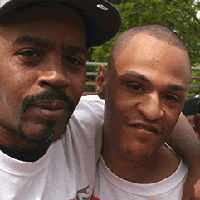 Services for the Underserved (S:US) has been awarded $1,942,164 from the NYS Department of Health Balancing Incentive Program (BIP) Innovation Fund. S:US will use these funds to implement a "Transition to Independence Program". Holistic, multi-disciplinary teams will work with adults with intellectual disabilities and challenging behaviors, including those currently living in institutional settings and those at high risk of future reliance on institutional care, to successfully transition into the community with appropriate supports.
S:US is among 54 community-based service providers across New York State to receive a BIP award. In partnership with S:US and other awarded providers, the state will improve access to long-term services and supports for individuals served in Medicaid-funded, non-institutional settings. The state will also help to ensure that providers create solutions that have a lasting impact on regional service delivery. Using the expertise of providers, this coordinated effort will help to identify how best to address barriers to transitioning from institutional to community-based settings, as well as how to support individuals who live in their own homes within the community.