Nobu Cooked For Urban Farms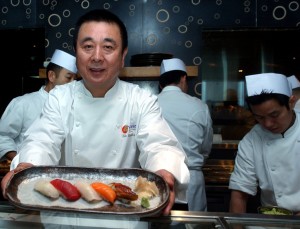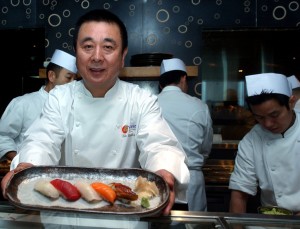 On May 18, Nobu Matsuhisa joined a team of New York's greatest chefs to prepare delectable hors d'oeuvres before the 5-course meal at our Dinner For A Better New York to help raise funds for S:US Urban Farms.
Chef Nobu Matuhisa's style of cooking gives his customers little surprises that lead them to make discoveries about their own latent tastes.
Born and raised in Saitama, Japan, Nobu travelled the world, opening a sushi bar in Peru and Matsuhisa in Beverly Hills. Matsuhisa was an instant success and became a magnet for food lovers and celebrities alike. It was here that his longtime friendship and business relationship with actor and director Robert De Niro began. It was at De Niro's urging that together they opened the very first Nobu in New York City with restaurateur Drew Nieporent. Like Matsuhisa, Nobu was an instant hit receiving Michelin stars and accolades and awards from many quarters including the James Beard Foundation, The New York Times and the Food and Wine Magazine. Nobu currently has 32 restaurants in 28 different cities around the world, spanning across five continents.