OPWDD Awards $441K To S:US Urban Farms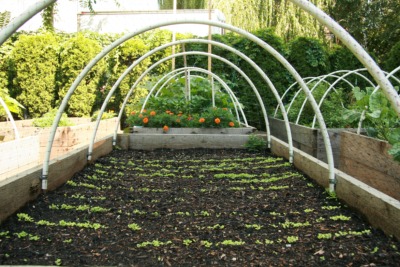 The outdoor growing season may be on hiatus during this dreary winter, but the future of the Urban Farms at Services for the UnderServed (S:US) is bright thanks to a grant that will add a new and exciting element to this four-year old initiative.
The New York State Office for People With Developmental Disabilities (OPWDD), as part of the Balancing Incentive Program (BIP), has awarded S:US a grant of $441,588 to allow for the creation of a training and employment component – the Food and Farms Employment Preparation Program (FFEPP).  The FFEPP will become an extension of S:US' existing Urban Farms initiative, recently named among "the coolest urban farms in America."
These BIP transformation funds will use S:US' Urban Farms as the vehicle to support the transition of dozens of individuals from traditional Day Habilitation and Sheltered Workshop programs into competitive employment. The program will create a three-track curriculum in urban agriculture, landscaping, and food services teaching practical, job-oriented skills to adults with intellectual/developmental disabilities.
These individuals will move through training modules and apprenticeship periods in real-world settings with the support of intensive job coaching on to securing competitive employment.  "Any opportunity that makes the way for individuals with developmental disabilities to join the workforce is welcome and appreciated.  An opportunity that allows them to get paid for work that they are passionate about is even more prized," said Donna Colonna, CEO of S:US.
In November 2014, OPWDD also honored S:US' Urban Farms with the Not-for-Profit Business Employer of the Year Award at its annual "Works For Me" Awards ceremony. The Urban Farms initiative was recognized for demonstrating a commitment to workforce diversity through the creation of meaningful job opportunities for individuals with developmental disabilities.
READ MORE:
S:US Urban Farms: Gardens of Hope
Disability Employment Awareness Month: Reaping Fruits Of Labor