Phase One Of The Starhill Affordable Housing Complex Tops Out In The Bronx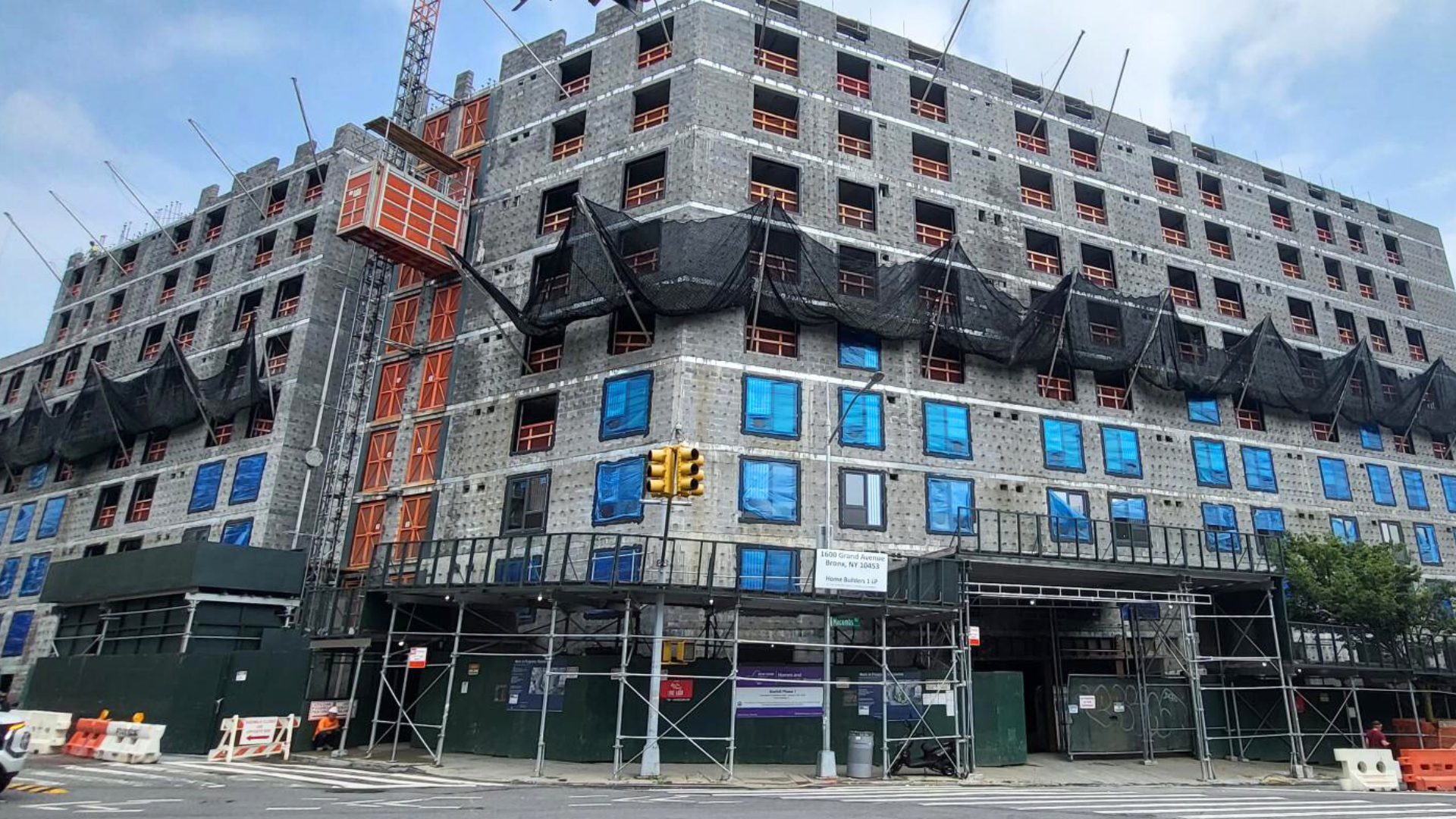 Photo: S:US and Bronx Pro Group.
October 10, 2023
New York YIMBY
By Sebastian Morris
The first phase of the Starhill affordable housing complex has topped out in the Morris Heights section of The Bronx. The complex is currently addressed as 1600 Grand Avenue and this first phase will include a 14-story building with 326 affordable apartments, including 200 units for formerly homeless adults grappling with substance abuse.
The development team includes Services for the UnderServed (S:US) and Bronx Pro, with design by Marvel Architects. The entire site spans approximately two acres and was formerly a hospital operated by S:US.
"Over the past fifteen years, S:US has demonstrated unwavering dedication to creating safe and stable housing options for New Yorkers most in need," said Arlo Chase, senior vice president of Real Estate & Property Development at Services for the UnderServed. "This milestone is a testament to the organization's commitment to expanding its housing portfolio and meeting the evolving needs of the community."
Future tenants at Starhill will also have access to on-site supportive services and rental subsidies to help ease the transition from homelessness to a more stable living environment. S:US will be the service provider for the supportive housing units with funding from the Office of Addiction Services and Support under the Empire State Supportive Housing Initiative (ESSHI) program.
Construction on phase two is expected to break ground in June 2024 and debut by the end of 2027. The entire complex will comprise around 570 affordable and supportive housing units according to original plans revealed in 2022.
Approvals for the Starhill complex would not have been possible without passage of the Jerome Avenue Rezoning Plan, a community initiative that has facilitated the construction of mixed-use and mixed-income housing along 73 blocks of Jerome Avenue in The Bronx. The plan was approved by The New York City Council in 2018 and is expected to create roughly 4,600 new apartments, with over 1,000 units of affordable housing.