Rallying For Better Wages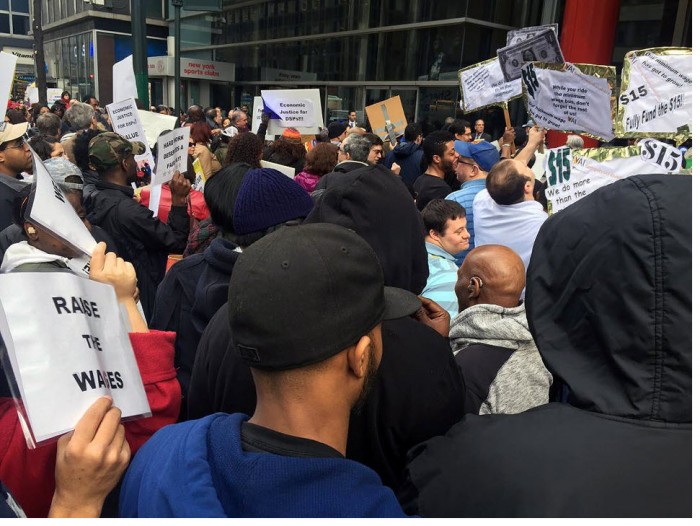 They came by bus and train, by wheelchair and on foot with one purpose in mind: to advocate for an increase in wages to $15 per hour for Direct Support Professionals (DSPs) who serve individuals with developmental disabilities.
The atmosphere remained positive and energized as representatives from S:US joined other nonprofit agencies in the peaceful March 11 rally outside Governor Cuomo's NYC office. While the Governor supports our call for this increase, the challenge remains that there is no money in his proposed budget to pay for it!
We need additional funding to pay workers the increased wages and to raise the salary for lower-paid staff so they don't lose ground when the minimum wage is raised.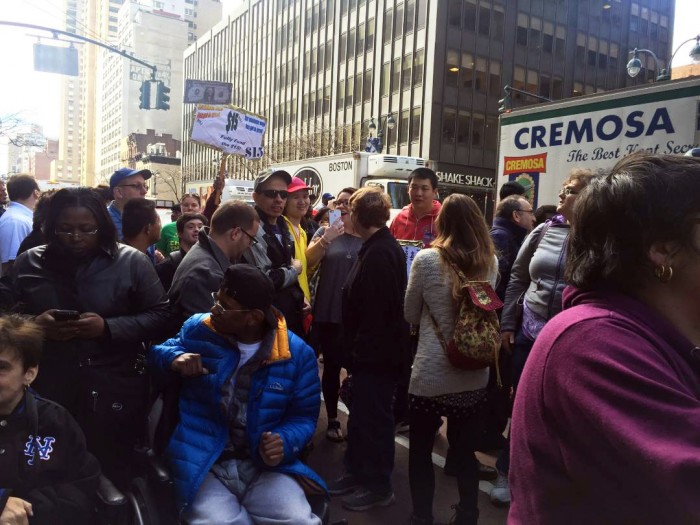 So what impact are DSPs having on the lives of individuals with developmental disabilities?
In an earlier publication we reported on the work of DSP St. Clair Knowles who every day is enriching the lives of the people he serves—people like Daymont Small who, thanks to St. Clair, is now leading a more independent life and working at a local pizzeria.
The work of St. Clair and his fellow DSPs not only prepares individuals to enter the workforce: it also equips them with the life skills they need to become more deeply involved in their local community. One example of this type of deeper integration is the participation of Daymont and two other individuals who S:US serves in the Best Buddies' New York Ambassador Training Program Workshop which seeks to educate and empower individuals with Intellectual or Developmental Disabilities to be leaders and public speakers in their schools, communities and workplaces.  Joining Daymont at the workshop were Jason Yahaya and Noel Oquendo and together they learned writing and public speaking skills to advocate successfully for themselves and their peers, and become active agents for change. (The picture (right) shows Jason and Daymont with their Best Buddies.)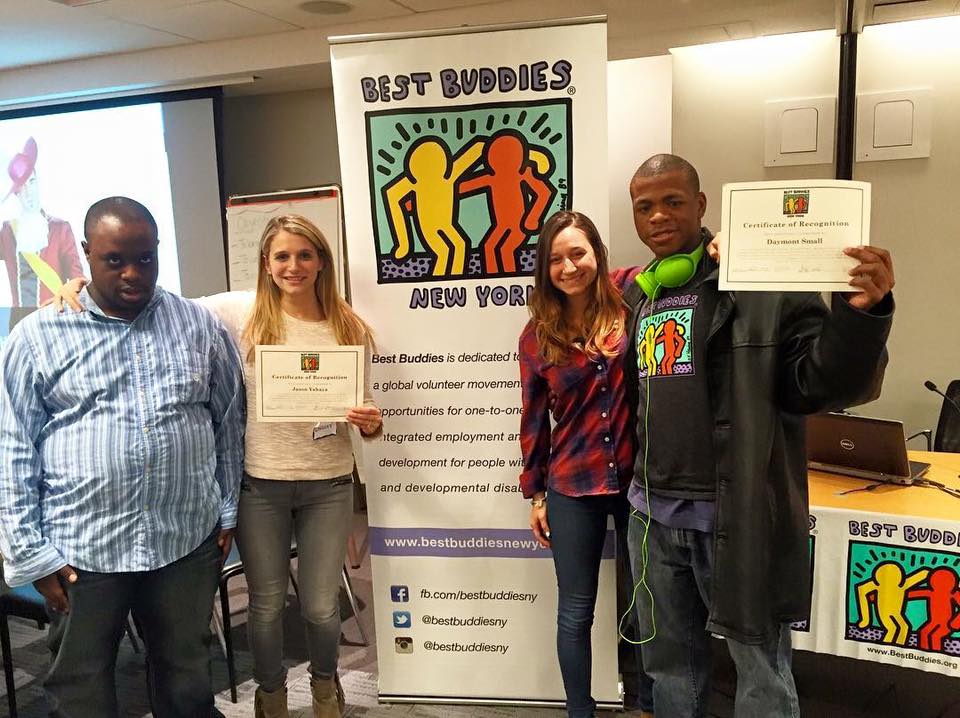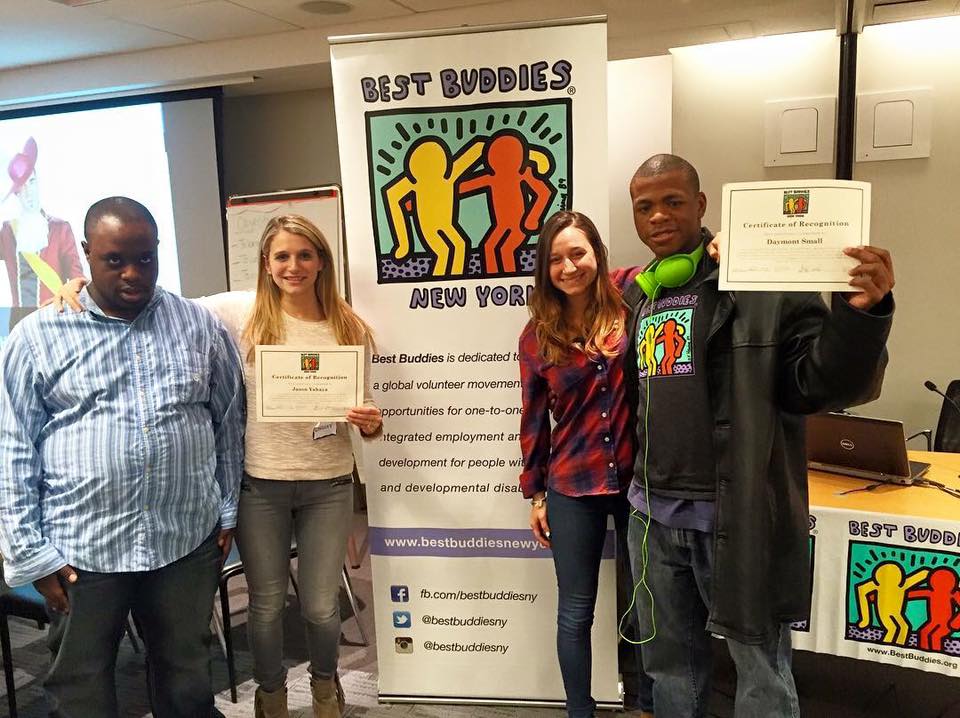 As new ambassadors, Noel, Daymont and Jason will be able to speak with legislators and address Best Buddy chapters about issues that affect their day-to-day quality of living.  They will also have the opportunity to train other Ambassadors to empower themselves and build their confidence.  Noel shared that he hoped "…to be able to help others become a Best Buddy through the training program, get better in my writing and speaking in public…"  Daymont was excited to be part of the training because he saw it as a way to "…give back to other people and to help them…"
S:US is very proud of Noel, Jason and Daymont for their commitment to Best Buddies and their drive to become Ambassadors for fellow individuals with intellectual and developmental disabilities.
They are grateful to their Direct Support staff who work tirelessly to help them achieve their goals.